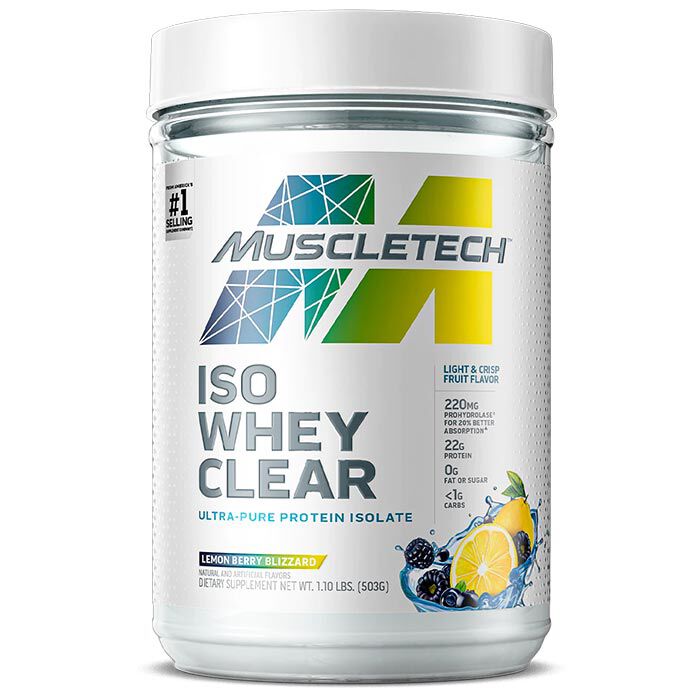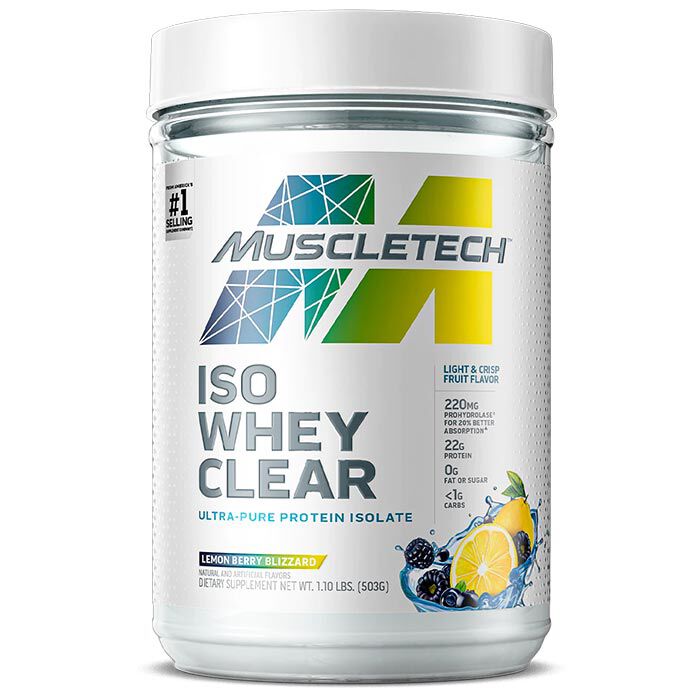 Iso Whey Clear 19 Servings Lemon Berry Blizzard Protein Powder
Offer
£100 to £600 orders get extra £105-£700 in free gifts. More spend = better free gifts.
Iso Whey Clear 19 Servings Lemon Berry Blizzard
Product Guide
22 grams of protein per serving
Zero grams of fat and sugar
Only 90 calories per serving
Delicious fruity flavors mix clear in your water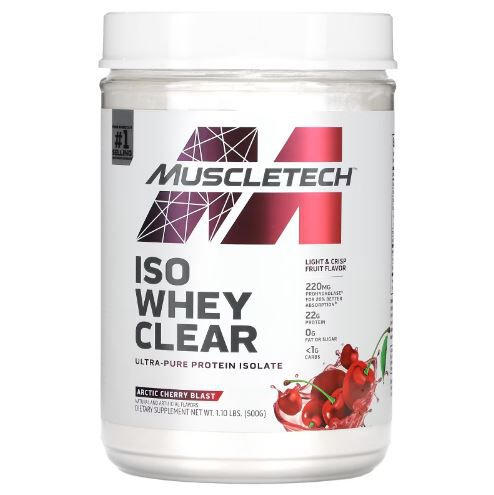 Can't stand thick milkshake-like protein? Iso Whey Clear mixes into a light, clear juice like drink that goes down easily and delivers a high protein yield per serving.
Can be used at any time of day! As it digests so well and is taken up so quickly, this is a perfect choice around workouts especially.
If whey concentrate doesn't digest well for you, or isn't to your taste, Iso Whey Clear is a great alternative to top up your protein intake for the day.
Ingredients
Muscletech Iso Whey Clear 19 Servings Lemon Berry Blizzard
Directions
Mix 1 serving (1 scoop) in 12 oz. of water in a shaker cup. Shake vigorously and let rest for 30 to 60 seconds.