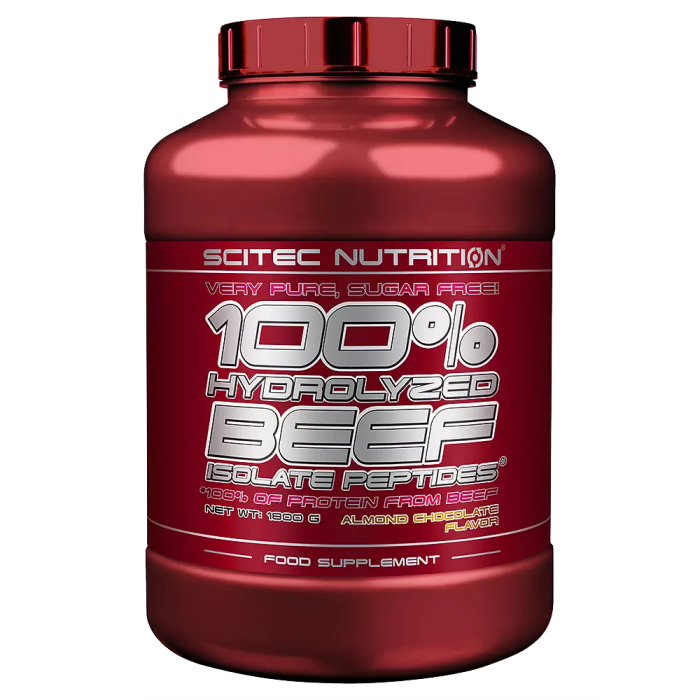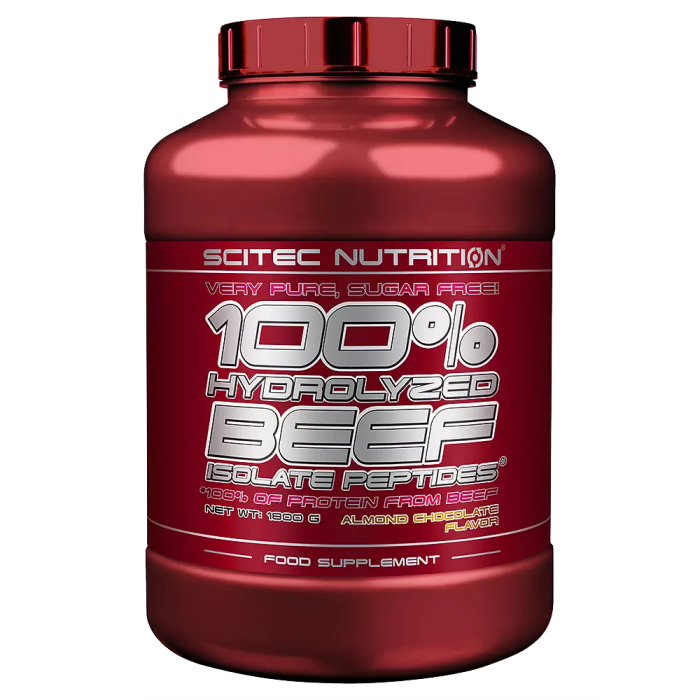 100% Hydrolyzed Beef Isolate Peptides Protein Powder
Offer
Pick 2 FREE items at checkout for every £100 spent to a max of 6 items in total
100% Hydrolyzed Beef Isolate Peptides
Product Guide
Fast-absorbing muscle fuel
Enhances post-workout recovery
High-quality hydrolyzed beef protein
Boosts athletic performance
Optimal amino acid profile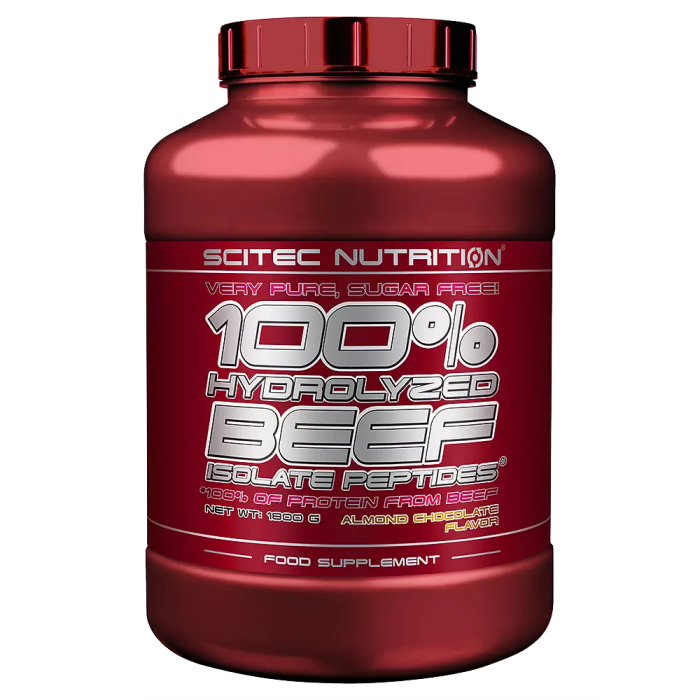 Use Scitec 100% Hydrolyzed Beef Isolate Peptides for unparalleled fitness and wellbeing. With its rapid absorption and powerful amino acids, it is perfect for fueling muscle growth and accelerating recovery. No matter your training preference, this supplement will help you achieve your goals and reach new heights of performance. Embrace the benefits of science-backed nutrition and experience the true potential of your fitness journey with Scitec Beef Isolate Peptides.
Incorporate Scitec 100% Hydrolyzed Beef Isolate Peptides into your fitness routine post-workout to maximise results and kickstart muscle recovery and growth. Use it during intense training periods to fuel your body with essential amino acids. Its fast-absorbing formula ensures you get the most out of your workouts, helping you achieve peak performance and build a stronger, more resilient physique.
Scitec 100% Hydrolyzed Beef Isolate Peptides is best suited for athletes, bodybuilders, and fitness enthusiasts who are committed to achieving peak performance. This premium product is tailored for dedicated athletes - if you have an unwavering commitment to your fitness and a desire to excel, this supplement will become your ultimate ally in reaching new heights of strength and performance.