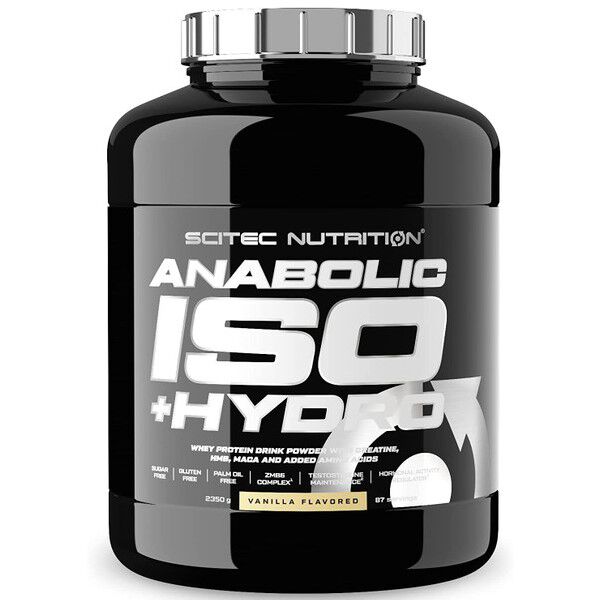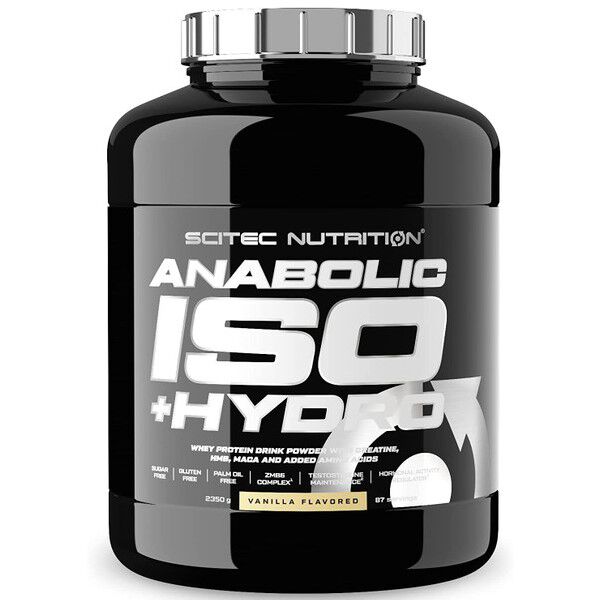 Anabolic Iso+Hydro 2350g Vanilla Protein Powder
Offer
Buy Anabolic Iso+Hydo Get FREE EAA Express 40 Servings
Offer
Pick 2 FREE items at checkout for every £100 spent to a max of 6 items in total
Offer
Pick 4 FREE items when you spend £200+
Offer
Pick 6 FREE items when you spend £300+
Anabolic Iso+Hydro 2350g Vanilla
Product Guide
Whey complex with whey protein isolate & hydrolysed whey isolate
Contains HMB, maca, zinc, magnesium & vitamin B6
Hormonal activity regulation
Sugar Free, gluten free & palm oil free
Creatine for enhanced performance
Supports Protein synthesis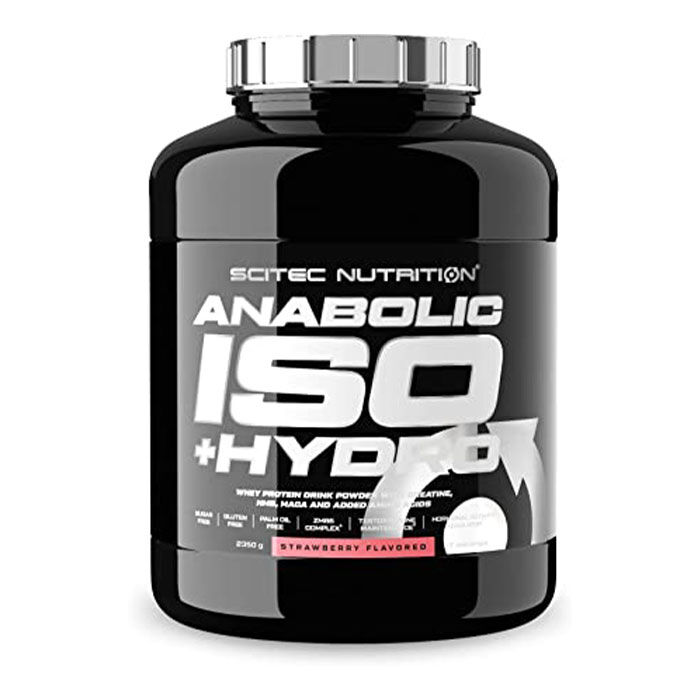 Use Anabolic Iso+Hydro powder to enhance the benefits that you see from your protein powder. Proteins are the building blocks of muscle and protein contributes to the growth and maintenance of muscle mass. Anabolic Iso+Hydro is more than just protein with added extras to enhance your results, such as HMB, the maca extract, and ZMB6 extract with zinc, magnesium and vitamin B6. Anabolic Iso+Hydro instant whey complex consists of whey protein isolate and hydrolysed whey isolate, both making this supplement stand out from other protein formulations!
Anabolic Iso+Hydro powder can be taken any time of the day and is particularly effective during bulking / muscle building phases of your training cycle. Anabolic Iso+Hydro can be taken year round to provide you with a great protein foundation every day. For optimal results take soon after your exercise.
Ideal for both men and women seeking a high quality protein with added benefits to help them perform and reach muscle building and muscle maintenance goals.
Ingredients
Scitec Nutrition Anabolic Iso+Hydro 2350g Vanilla
Directions
Mix 1 serving (27g=3/4 scoops) of Anabolic Iso+Hydro powder per day with 250ml cold water. On training days, take one serving after training. On rest days, take one dose at any time during the day.