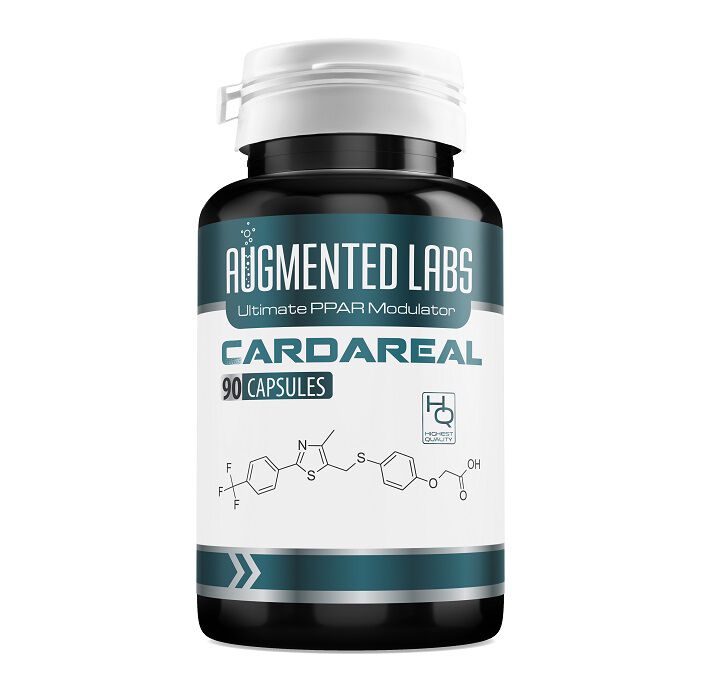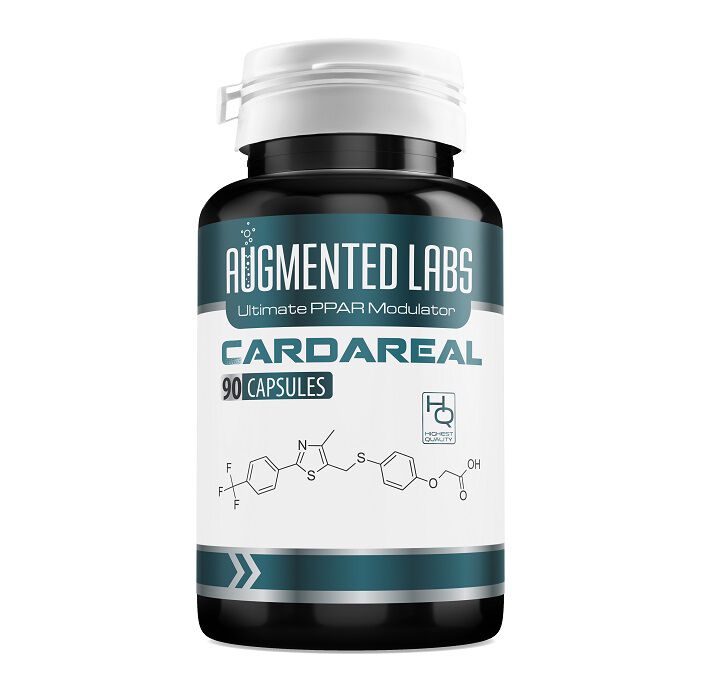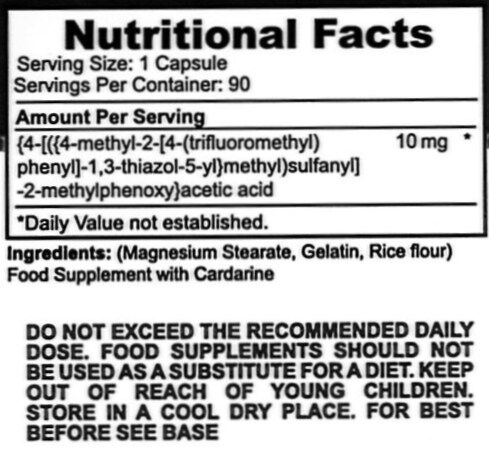 Cardareal 90 Capsules SARMS
Offer
Get 20% off on Augmented Labs!
Offer
£100 to £600 orders get extra £105-£700 in free gifts. More spend = better free gifts.
Cardareal 90 Capsules
Product Guide
Works via the PPAR-delta pathway
Perfect to add into a cutting stack
Non-hormonal, suitable for men and women
Use when cardio or output is high
Perfect for endurance athletes looking for an edge
Does not require PCT or cycle support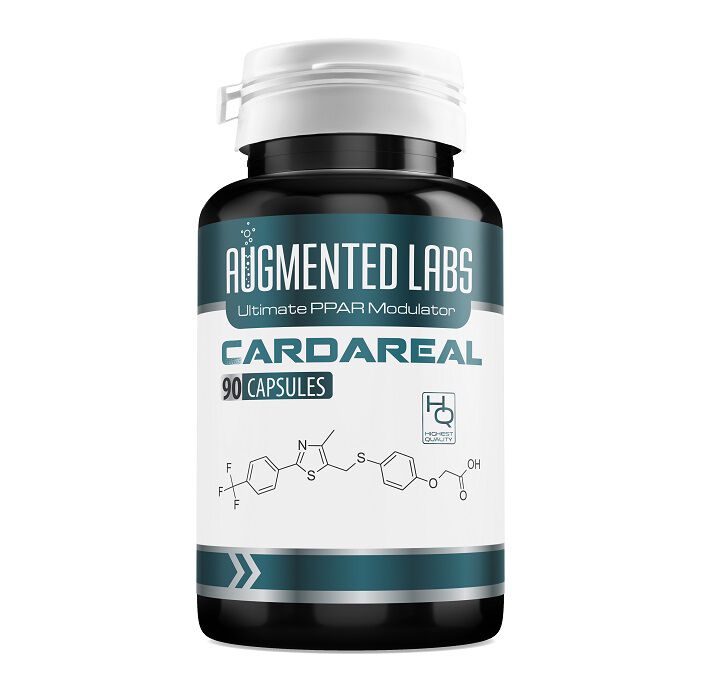 Cardarine is a Peroxisome Proliferator Activator Receptor (PPAR-delta). It is a non-suppressive supplement that is often taken when dieting, but can have other applications.
Most will use for 1 to 2 months at a time as part of a cutting cycle. If used as a standalone or in a stack that does not include SARMs, PCT will not be needed between cycles.
Both sexes can use Cardareal as it is non-hormonal. Can be useful for bodybuilders and endurance athletes alike when the goal is improving fitness and/or body composition.
Ingredients
Augmented Labs Cardareal 90 Capsules
Directions
As an adult dietary supplement take 1 capsule twice daily with meals. Do not exceed 2 capsules in a 24hr period.