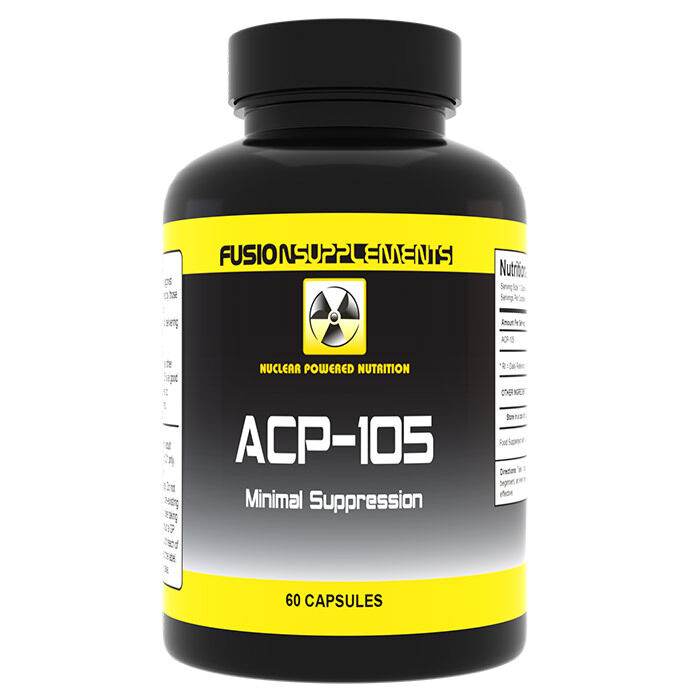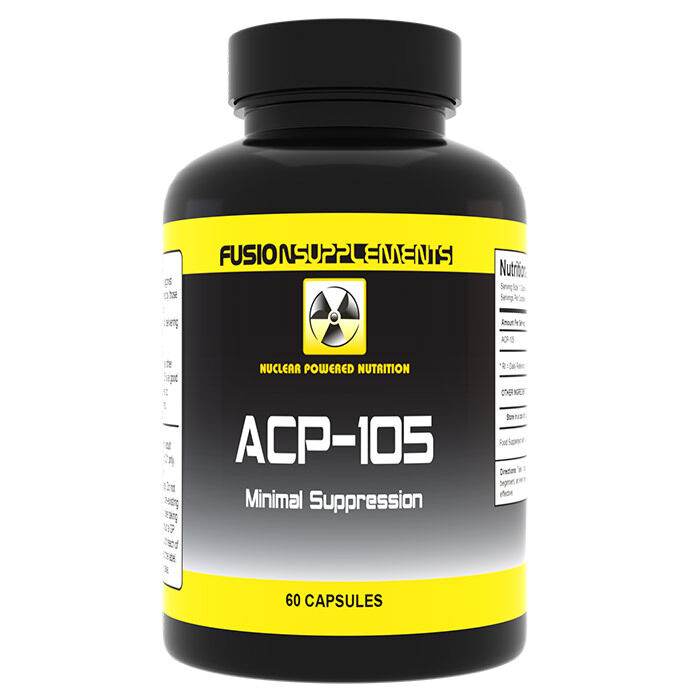 ACP-105 60 Capsules SARMS
Offer
Save 50% on shipping when you spend £150 (UK is FREE over £50).
ACP-105 60 Capsules
Product Guide
Good for beginners to S.A.R.M.S
Partial receptor agonist means less sides
Enhanced anabolic to androgenic ratio
Qualitatively similar to Andarine for muscle building/fat loss
Can be paired with Ibutareal or Cardareal for enhanced fat loss or endurance
Competitive athletes should avoid this though.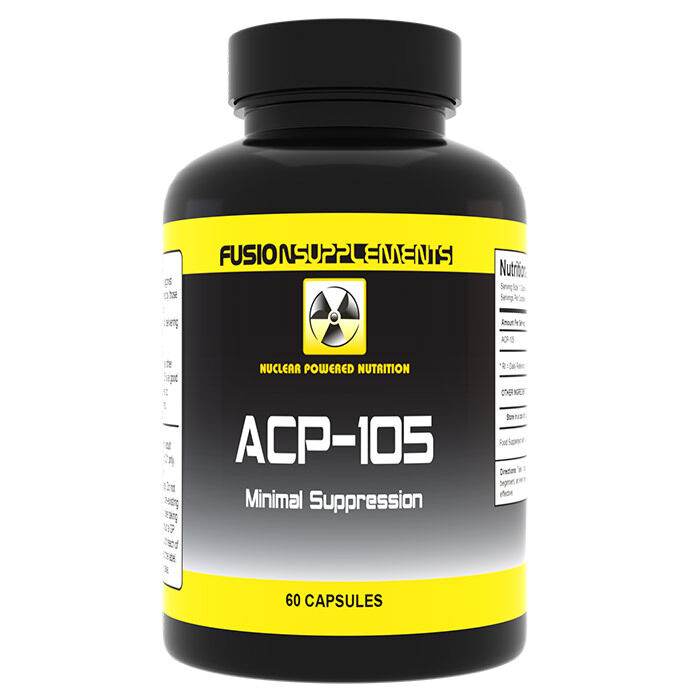 ACP-105 is a supplement which is probably the lightest touch option for those wanting to get the anabolic benefit seen with products that fall into the hardcore category (PH's and SARMS). While the gains with this will be a little less than anything else in those categories, it provides added peace of mind for those concerned about suppression or other side effects which can occur when using exogenous hormonal agents. This makes Fusion ACP-105 is a good option for those whose training progress may have hit a rut and needing something to get them over the hump without too much worry. Being liver safe, and having no affinity for estrogen or DHT, while being minimally suppressive, makes this excellent for such individuals.
ACP-105 should be used for relatively short periods. Cycles of 4-6 weeks are recommended for most and after you have concluded it, you should take at least the same time "off" while being "on". At the same time, while the PCT for this is likely to be relatively easy you should certainly, at a minimum, use an AI such as Formestane Max or Alchemy to help restore endogenous hormonal output as quick as possible as this will be what you need to do to "crystallise" the gains from your ACP-105. Failure to do so will usually mean a reversion to your old pre-cycle state happens within weeks - before you can commence a new cycle meaning you'd be back to square one.
ACP-105 is NOT for use by tested athletes but otherwise it is only suggested to be used by males aged 21+. If you do not fit into that criteria you really should stick to natural muscle builders. However, if say a female, absolutely insists on taking a SARM or PH, this is probably the best option for them (but still not advisable).
Ingredients
Fusion supplements ACP-105 60 Capsules
Directions
Take 1 capsule, twice a day with meals. For beginners, an even lower dose of 1 capsule daily can still be effective.