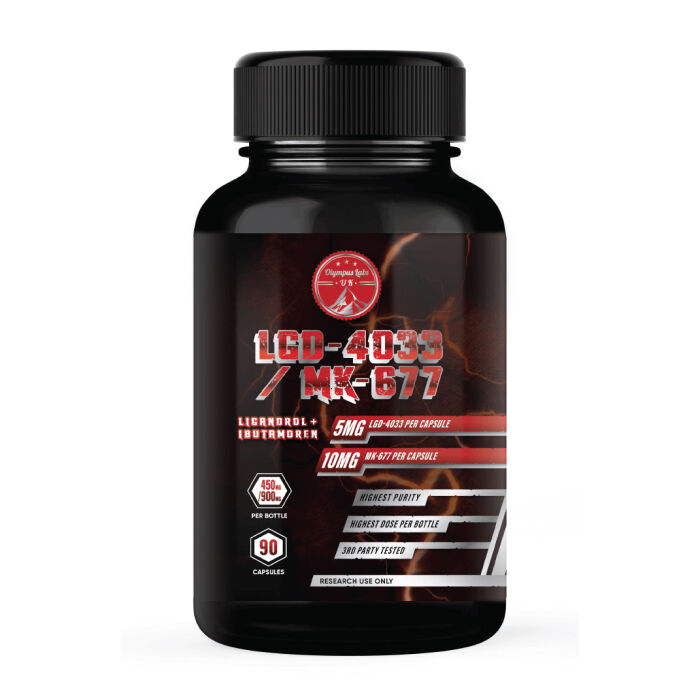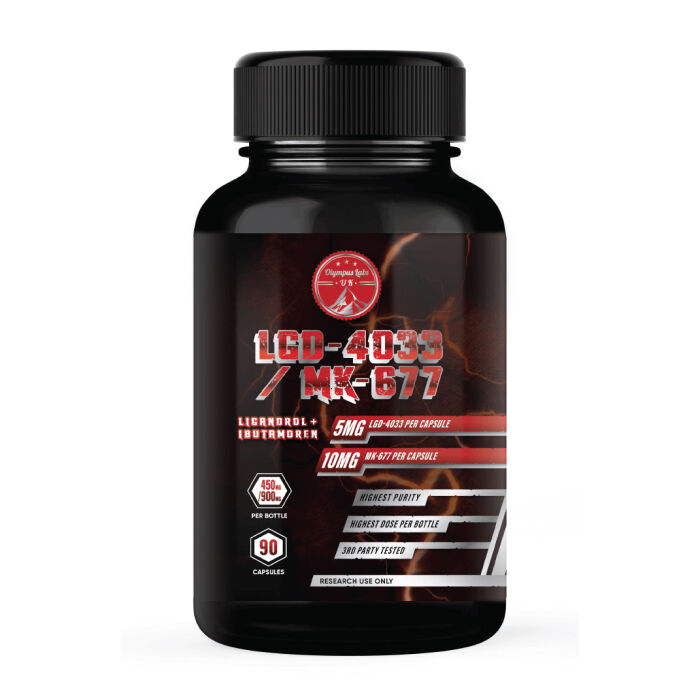 Offer
Save 50% on shipping when you spend £150 (UK is FREE over £50).
LGD-4033/MK-677
Product Guide
10mg MK677 + 5mg LGD per cap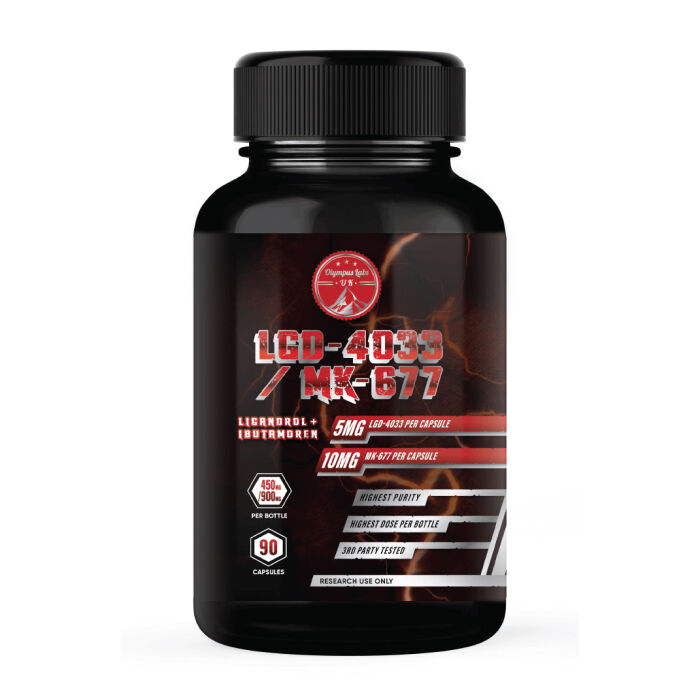 The LGD-4033/MK-677 stack is a winning combination for unparalleled muscle growth, enhanced strength, and accelerated recovery. Together, they create a powerful synergy, unlocking your full fitness potential and helping you achieve remarkable results in record time.
Incorporate this combination during your bulking phase or strength training cycles to experience optimal results. It is recommended to take the combination daily, preferably in the morning or before your workout. Consistency is key to unlocking the full potential of this powerful blend.
A good choice for experience male trainers aged 21+ wanting to push their fitness limits.