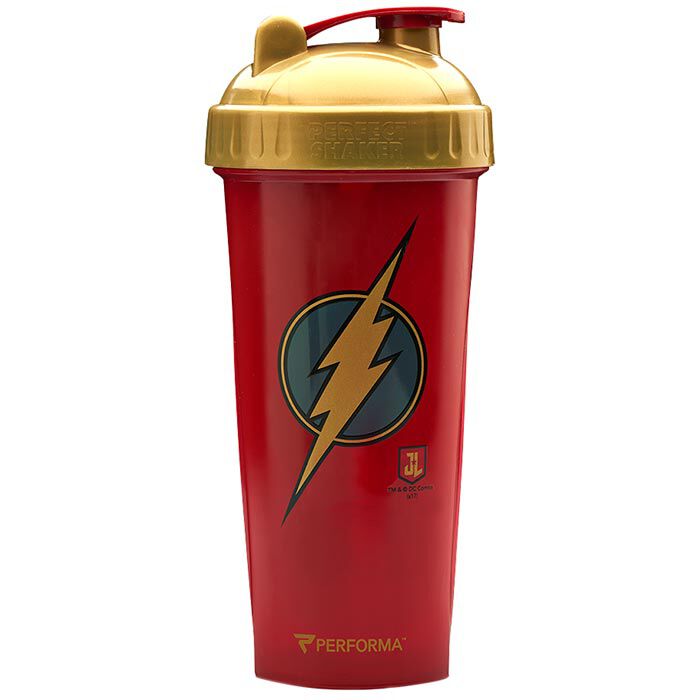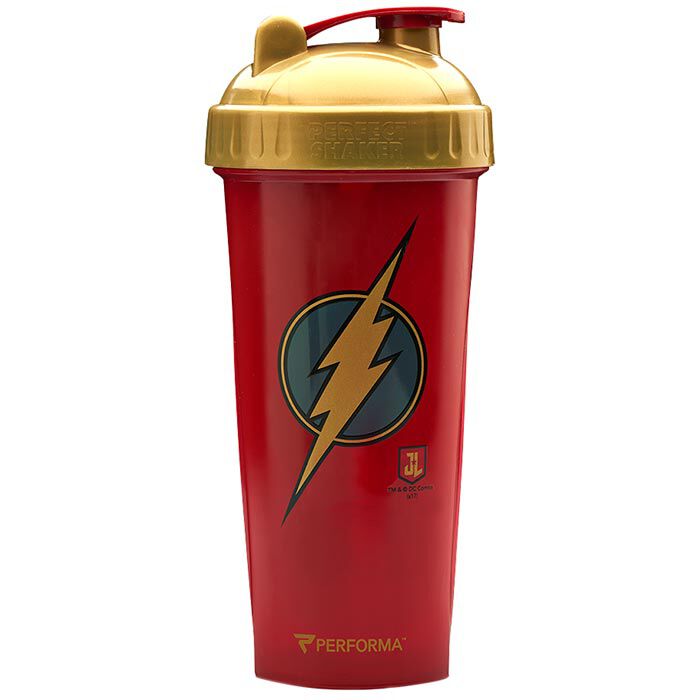 The Flash Justice League Shaker 800ml Shakers Bottles And Mixers
Offer
Pick 2 FREE items at checkout for every £100 spent to a max of 6 items in total
The Flash Justice League Shaker 800ml
Product Guide
BPA-free, shatter resistant plastic which can withstand cracks from falls
800ml capacity, big enough to house even the biggest weight gainers
Unique UV ink shown to withstand fading and chipping making the artwork longlasting
Dishwasher safe for a thorough clean
Actionrod technology for maximal blending with no clumps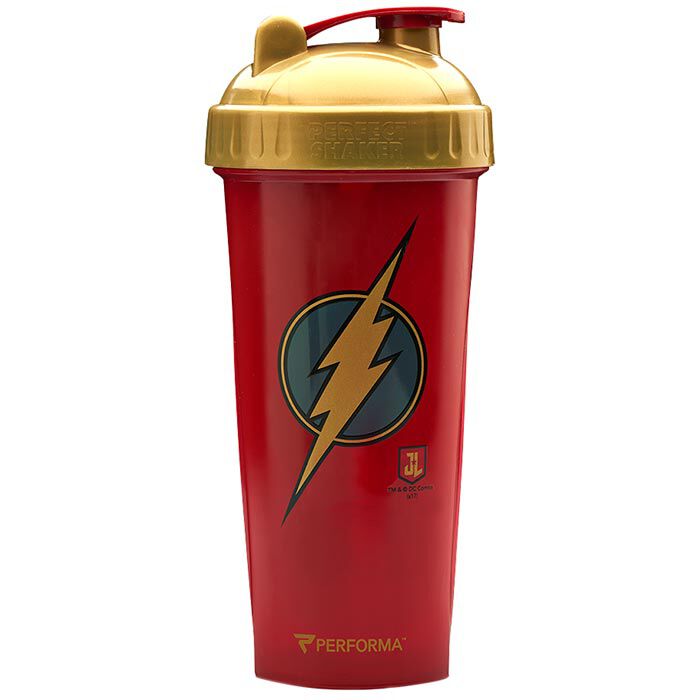 The Flash shaker from the Justice League series is a well-build shatter resistant shaker made to withstand the hardest of falls and thus will not crack when dropped accidentally. Containing the actionrod technology, a unique blending system which provides ultimate fluid dynamics for an ultimate smooth mix without any clumps.
Performa Shakers can be used whenever you need to blend you favourite powdered supplements such as pre-workouts, branched chain amino acids or protein shakes as well as holding your favourite beverages throughout the day.
If you're a fan of the Flash from the DC Universe then you'd definitely love this shaker from Performa Shakers. Printed with a unique UV ink, the design will withstand any chips and fades thus lasting much longer than your average shakers found in the local supplements stores.