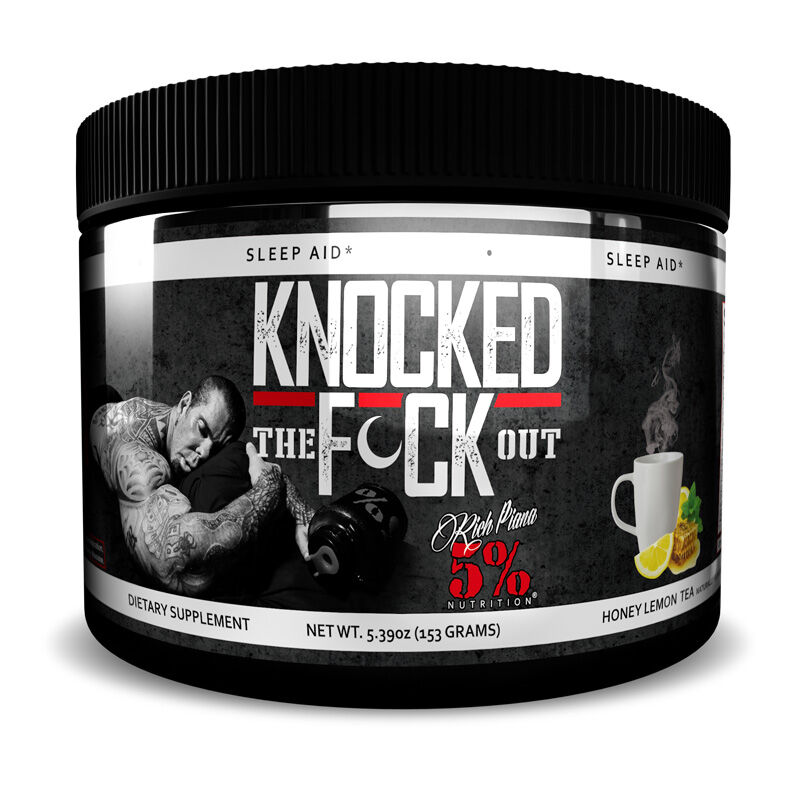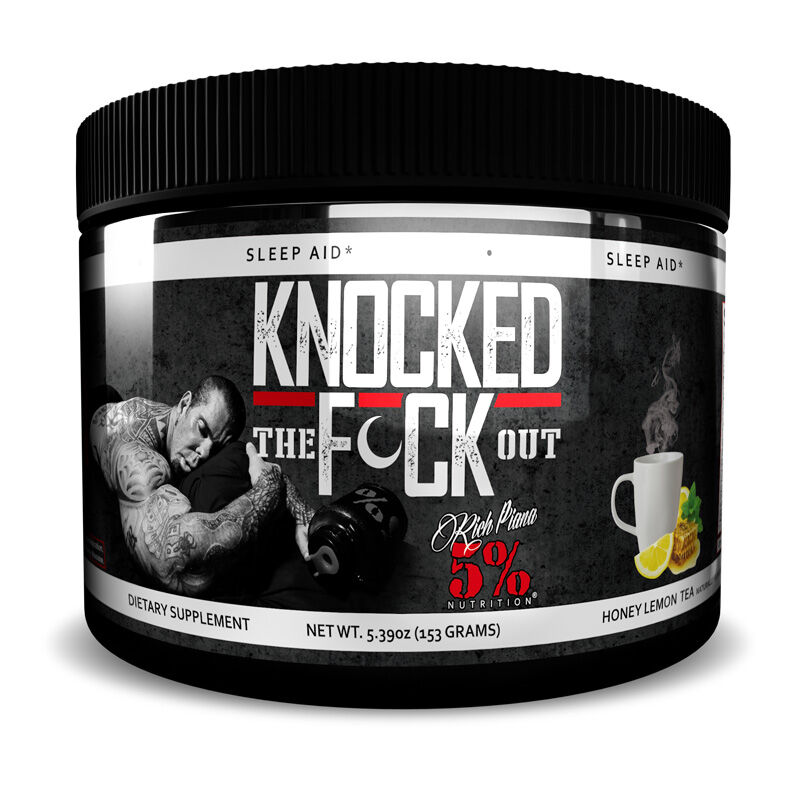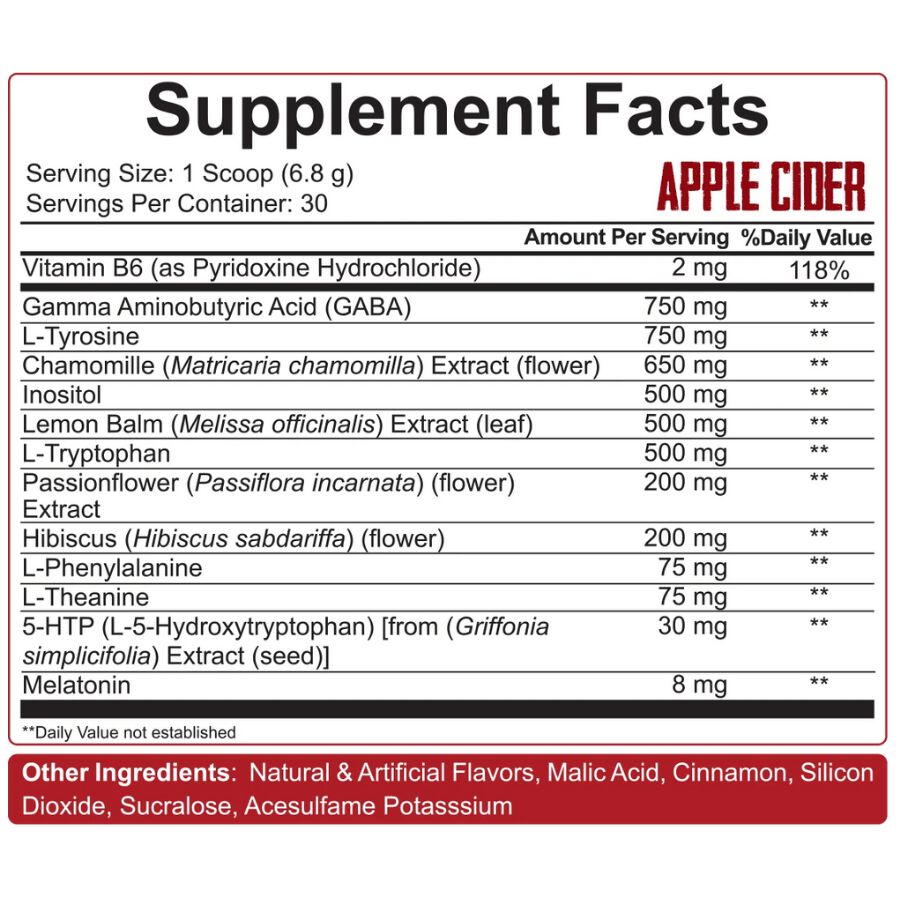 Knocked The Fuck Out Sleep Aid Supplements
Type
Postworkout: Sleep Aid
Offer
Buy 1 Get 1 Half Price on selected 5% Nutrition products
Knocked The Fuck Out
Product Guide
Promotes a deeper level of restful sleep
Maximises recovery to accelerate muscle building and fat loss
Minimises the release of stress hormones insulin and cortisol
Contains a blend of 14 different ingredients
Contains herbs, amino acids and natural ingredients
Soothing honey lemon tea flavour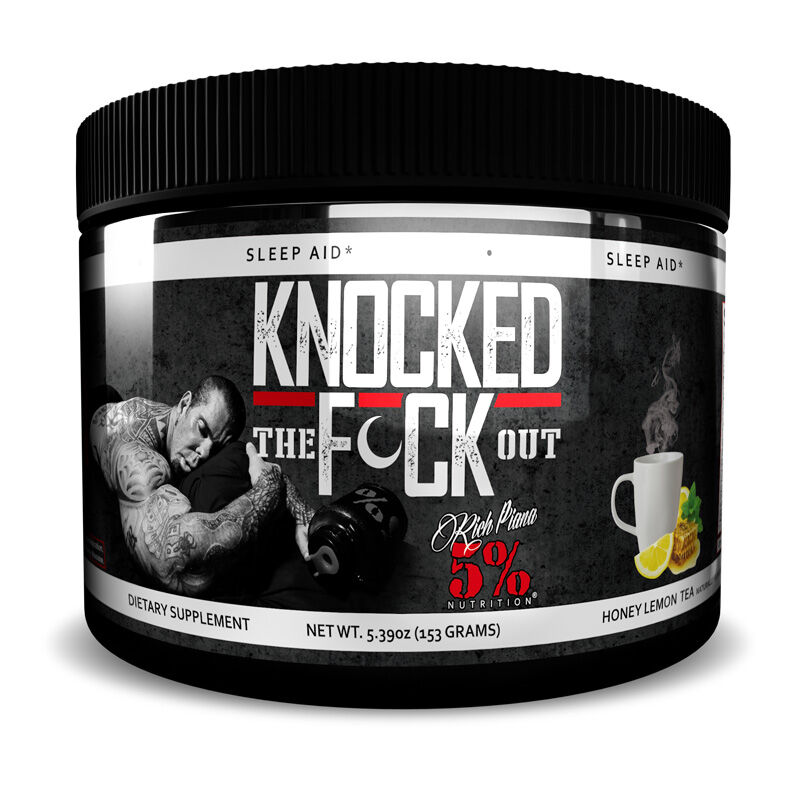 Other than our diet, sleep is one of the critical areas we need to be able exploit to ensure we are giving our body the best chance of recovering and maximising the benefits from those gruelling workouts. 5% Nutrition provides a unique combination of 14 different ingredients to help you get the best night's sleep ever. It contains a blend of herbs, amino acids and natural ingredients to bring together the best of all worlds to promote optimal sleep for the hard-core lifters.
1 scoop (5.1g) mixed in 8oz of warm water of knocked the fuck out is recommended 30 minutes before sleeping. This product can be used year round and doesn't need to be cycled.
This product can be used by those looking to improve the quality of their sleep.