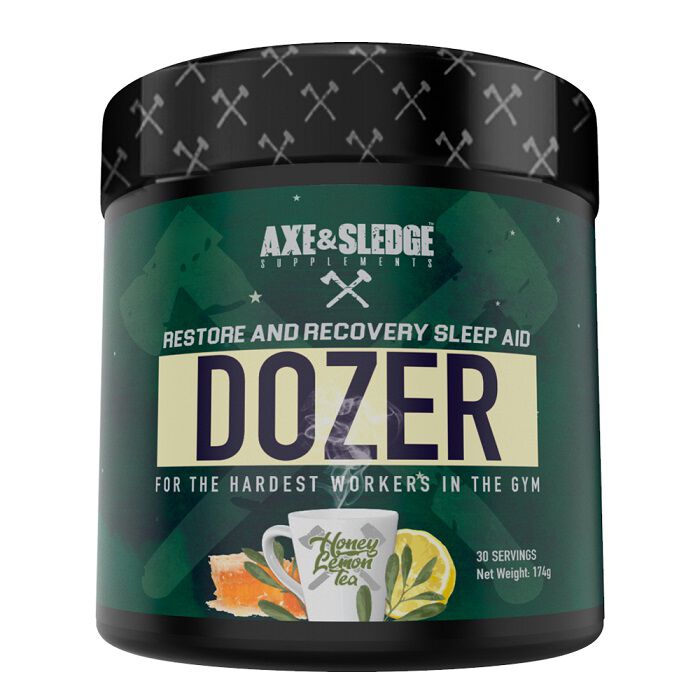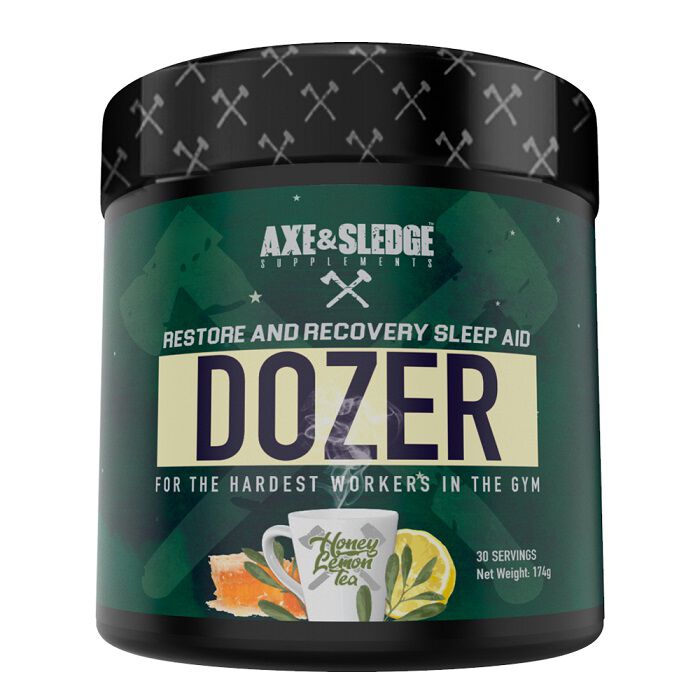 Dozer 30 Servings Honey Lemon Tea Sleep Aid Supplements
Offer
Pick 2 FREE items at checkout for every £100 spent to a max of 6 items in total
Offer
Pick 4 FREE items when you spend £200+
Offer
Pick 6 FREE items when you spend £300+
Dozer 30 Servings Honey Lemon Tea
Product Guide
Formulated to help you sleep while helping your body recover/restore for the next day
Accurately dosed ingredients to help you fall asleep, stay asleep and wake up refreshed
Reduce anxiety or stress in the brain along with mild sleep induction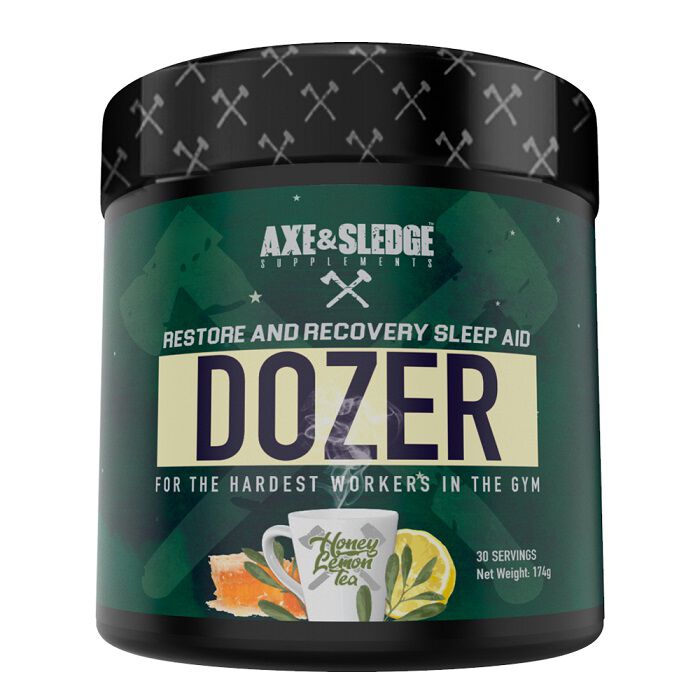 Dozer is a comprehensive sleep-aid that contains a solid mix of highly-dosed ingredients to help you fall asleep faster and stay asleep longer especially in REM sleep.
Use 30-45 minutes before you go to bed. Axe & Sledge do not advise using Dozer for more than 4 consecutive days, so save it for those nights that you need it the most!
Anyone who struggles getting to sleep, getting enough sleep, or getting high quality and restful sleep can benefit from using Dozer.
Ingredients
Axe & Sledge Dozer 30 Servings Honey Lemon Tea
Directions
Mix one scoop of dozer with 8-10 oz of cold or warm water or preferred beverage 30-45 minutes prior to bed. This is going to make you start feeling tired. Do not operate machinery or drive a vehicle after consuming dozer. Do not take for more than 4 consecutive days to avoid tolerance build-up.