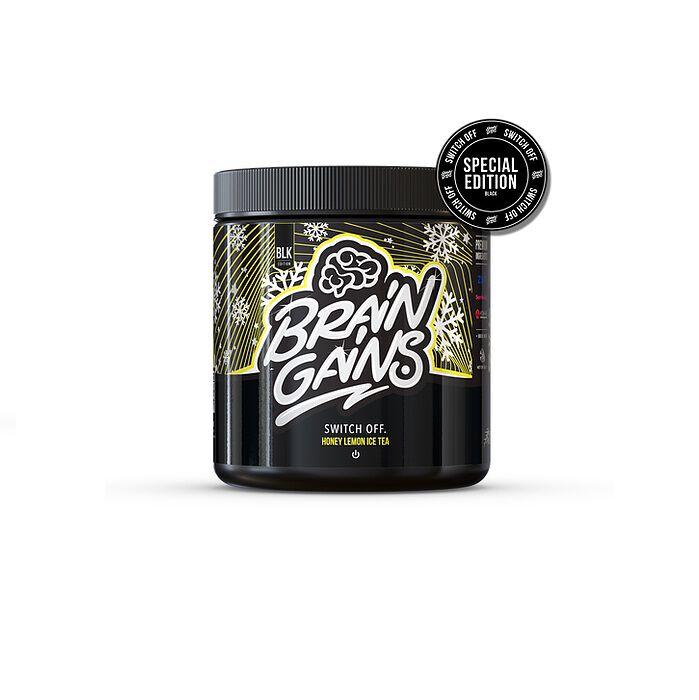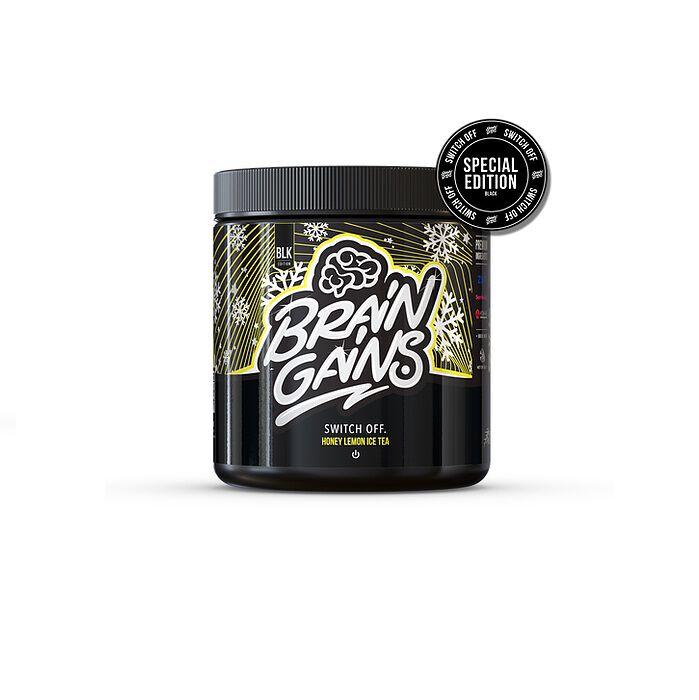 Black Edition Switch Off 40 Servings Honey Lemon Ice Tea Sleep Aid Supplements
Type
Postworkout: Sleep Aid
Offer
Get 30% off on all clearance products!
Offer
Pick 2 FREE items at checkout for every £100 spent to a max of 6 items in total
Black Edition Switch Off 40 Servings Honey Lemon Ice Tea
Product Guide
Updated version of the original formula
Includes 5-HTP, a natural precursor to serotonin
Nootropic effects for your memory and concentration
Includes Magnolia Officinalis to target adrenaline
Sleep your deepest sleep in ages
Available in two fruity flavours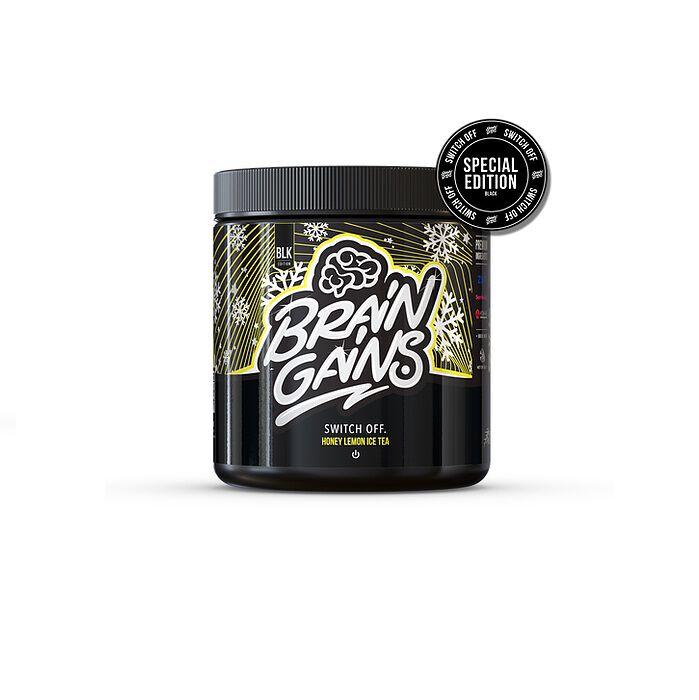 No fitness goal is achieved easily, but utilising every second of rest effectively definitely helps. Especially with your sleep. The black edition takes the original Switch Off and adds ingredients that act as a guard against adrenaline and a stabiliser for your sleep-wake cycle.
Around thirty minutes before you go to bed, take one serving of 5g added to water. It is time to consider a sleep aid supplement if you start noticing a particular struggle with starting your day off.
A vigorous can certainly take it out of you, especially if you are slightly lacking experience in the world of fitness. If this applies to you, or if your schedule is particularly hectic and you need to boost your sleep quality, give this a go.
Ingredients
Brain Gains Black Edition Switch Off 40 Servings Honey Lemon Ice Tea
Directions
Add one serving (5g scoop) to cold water, mix well and consume 30 minutes before bed.