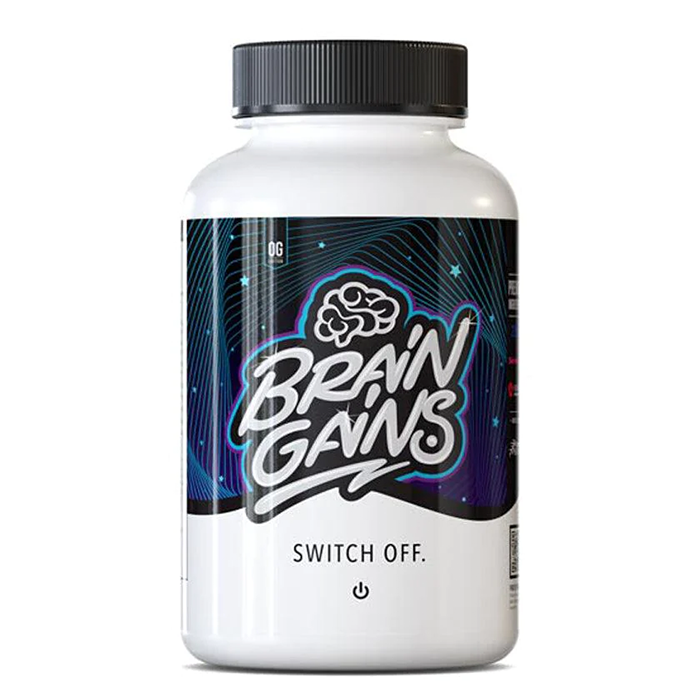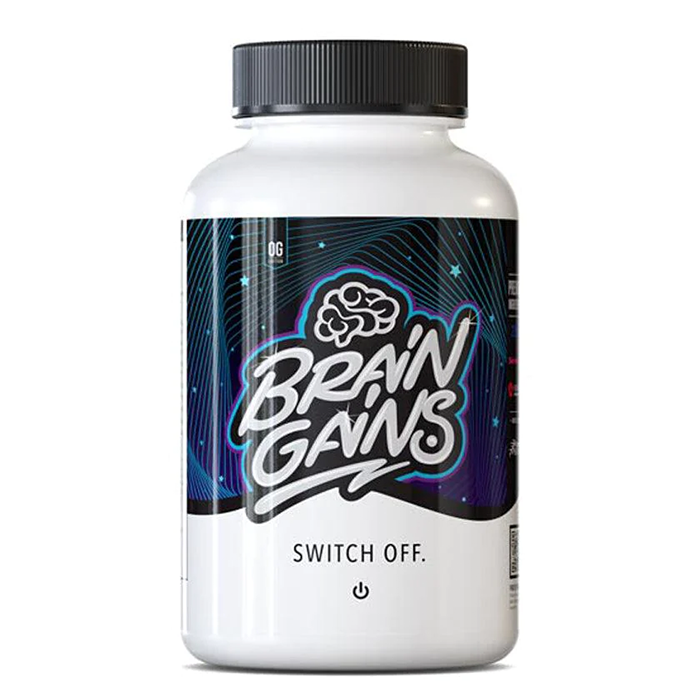 Brain Gains Original Switch Off 90 Capsules Sleep Aid Supplements
Type
Postworkout: Sleep Aid
Offer
Pick 2 FREE items at checkout for every £100 spent to a max of 6 items in total
Offer
Pick 4 FREE items when you spend £200+
Offer
Pick 6 FREE items when you spend £300+
Brain Gains Original Switch Off 90 Capsules
Product Guide
Top up of important minerals; magnesium and zinc
Includes 5-HTP, a natural precursor to serotonin
Nootropic effects for your memory and concentration
Ideal for a busy and hectic lifestyle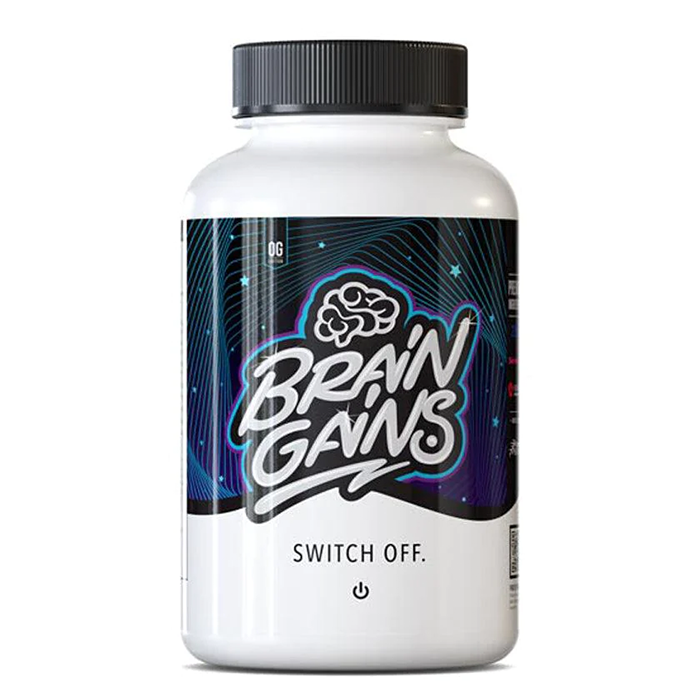 No fitness goal is achieved easily, but utilising every second of rest effectively definitely helps. With Switch Off, your sleep is utilised to its full potential in regards to recharging your cognitive batteries so that you can wake up focus and motivated on your objectives.
Around thirty minutes before you go to bed, take one serving of three capsules. It is time to consider a sleep aid supplement if you start noticing a particular struggle with starting your day off.
For those of you who tend to stress about the day ahead, and need some support with capable of taking on the day, this is for you. Outside of fitness, this supplement could be suitable for new parents and those of you taking on new careers/jobs.
Ingredients
Brain Gains Brain Gains Original Switch Off 90 Capsules
Directions
Take 3 capsules with water 30 minutes before bed