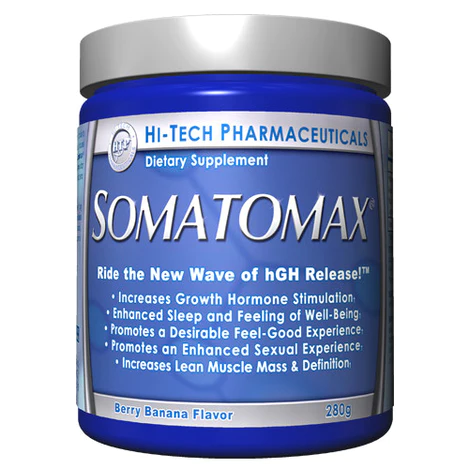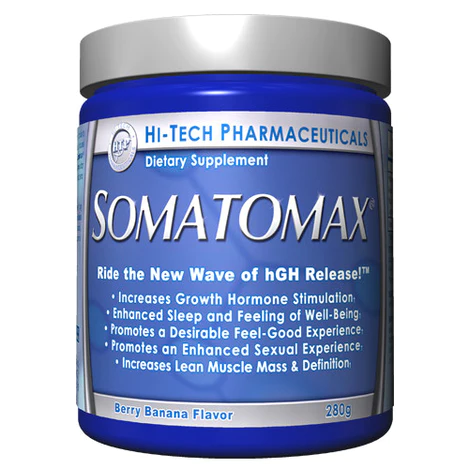 Somatomax 280g Berry Banana Sleep Aid Supplements
Offer
Pick 2 FREE items at checkout for every £100 spent to a max of 6 items in total
Somatomax 280g Berry Banana
Product Guide
Deeper, Restorative Sleep
Accelerated Muscle Recovery
Mood Elevation and Stress Reduction
Convenient and Delicious Formula
Backed by Scientific Research
Unleash Your True Fitness Potential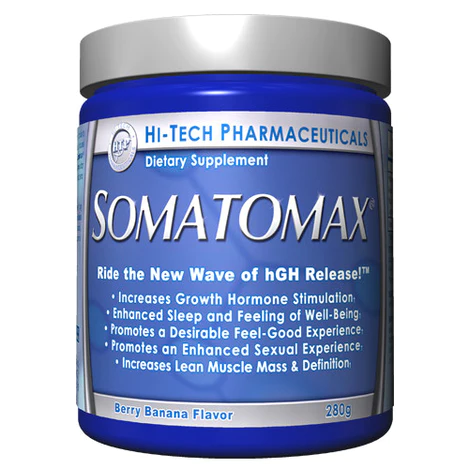 Elevate your fitness and wellbeing with High-Tech Pharmaceuticals Somatomax. Experience deep, rejuvenating sleep, accelerated muscle recovery, and enhanced energy levels. The scientifically formulated blend of ingredients supports mood elevation and stress reduction, ensuring a positive mental state and improved wellbeing - Somatomax is the perfect addition to your routine.
Incorporate Somatomax into your fitness program to maximise your training results. Use it before bedtime to promote deep, restful sleep, allowing your muscles to recover and grow. Whether you're engaged in intense physical training or seeking to improve general fitness, Somatomax is your secret weapon for enhancing recovery and waking up energised, ready to tackle your next workout.
High-Tech Pharmaceuticals Somatomax is best suited for individuals who are committed to their fitness journey and prioritise quality sleep, muscle recovery, and overall wellbeing. Whether you're an athlete, bodybuilder, or fitness enthusiast, this product is designed to help you achieve optimal results and unlock your true potential. Embrace the power of Somatomax and take your fitness goals to new heights.
Ingredients
Hi-Tech Pharmaceuticals Somatomax 280g Berry Banana
Directions
Take 1 heaping scoop of Somatomax® with 8 ounces of water 30 minutes before bedtime.