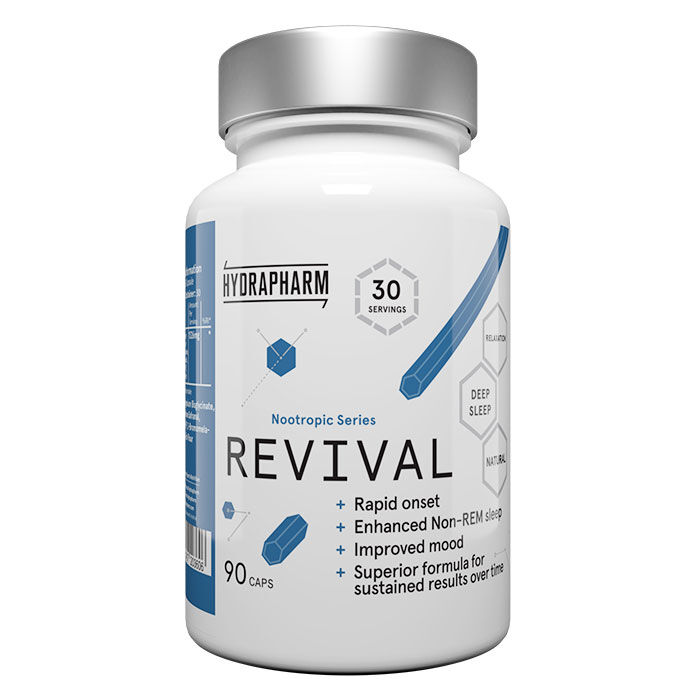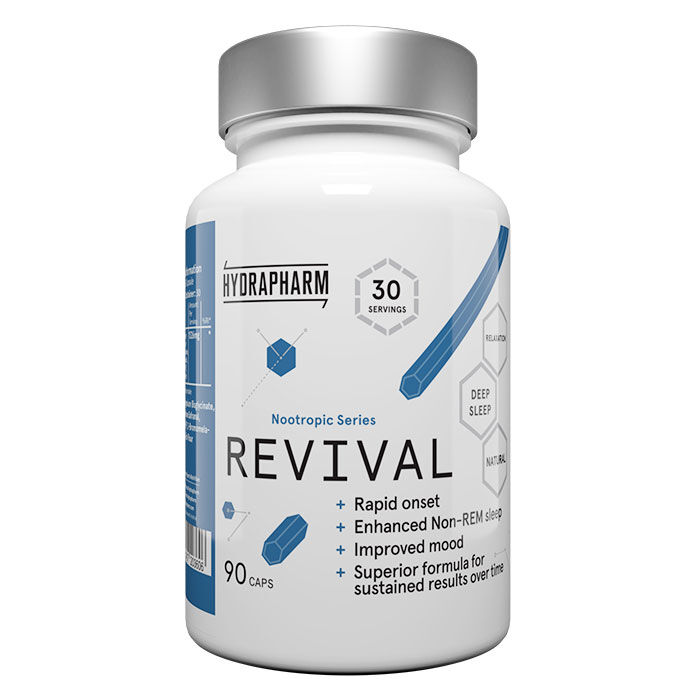 Revival 90 Capsules Sleep Aid Supplements
Type
Sleep Aid Supplements
Offer
Save 50% on shipping when you spend £150 (UK is FREE over £50).
Revival 90 Capsules
Product Guide
Healthier sleep, healthier workout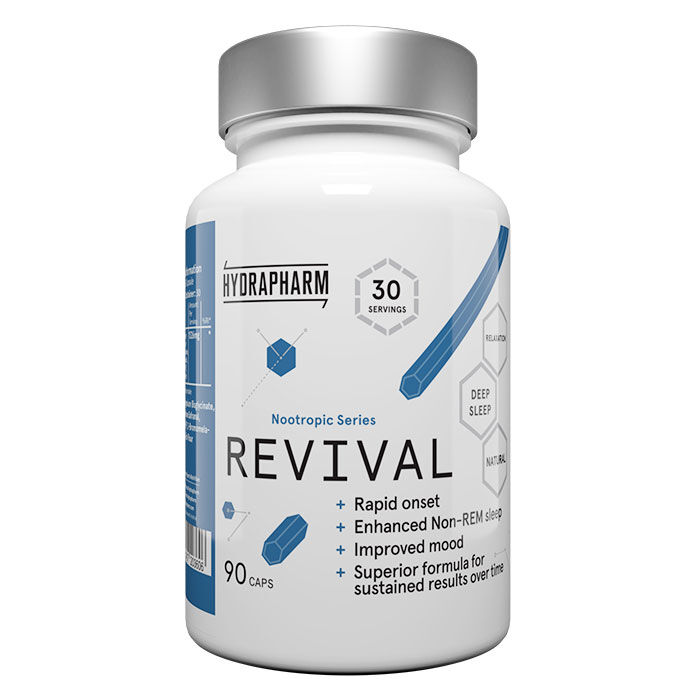 Revival utilises a blend of 7 ingredients to help you sleep deeper than ever, and feel ready to take on your day with positivity.
Revival should be taken 30 minutes before your sleep, especially if you know you have had a particularly stressful day or you need plenty of rest for the next day. For even more pronounced effects, implement lifestyle changes such as cutting off caffeine intake at mid-afternoon and limiting blue light exposure after sundown.
Revival can be used by anyone with it being particularly well suited for those engaged in hard training or having stressful lifestyles. Unlike other sleep supplements, Revival will not have a sedative effect but addresses the root cause of why sleep might be suffering.
Ingredients
Hydrapharm Revival 90 Capsules
Directions
Take three capsules with a small meal or a drink before bedtime.