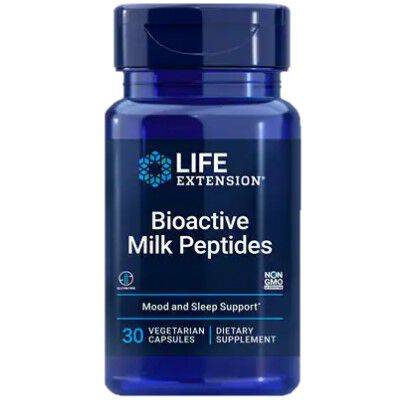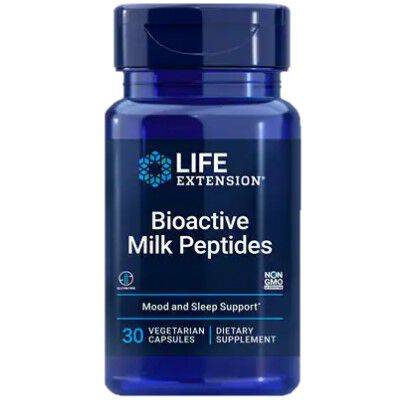 Bioactive Milk Peptides 30 Capsules Sleep Aid Supplements
Bioactive Milk Peptides 30 Capsules
Product Guide
Promotes healthy response to stress
Encourages healthy cortisol levels in response to stress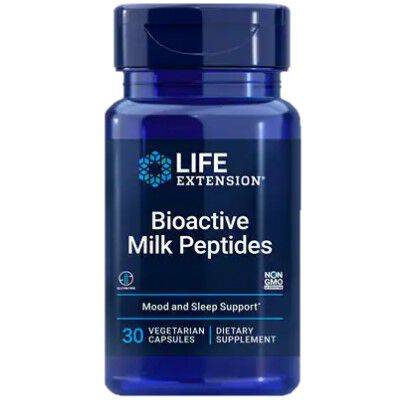 Use Life Extension Bioactive Milk Peptides supplement because it contains a milk protein extract, formulated with patented bioactive peptides, which is supported by published studies showing that these bioactive milk peptides promote restful sleep, and support relief from stress.<p>
Use this Bioactive Milk Peptides supplement daily to help promote stress relief or before bedtime to support relaxation. This supplement is a great fit for any phase of your supplementation and training cycle though might be particularly useful during dieting phases when stress levels tend to be higher.
Perfect for use for those individuals wanting to feel in a better mood and reduce their feelings of stress. This supplement is ideal for any male or female whether it be to support your training recovery, or to support a busy and hectic day to day schedule with work or kids.
Ingredients
Life Extension Bioactive Milk Peptides 30 Capsules
Directions
Take one (1) capsule daily, or as recommended by a healthcare practitioner.
May be taken during daytime for stress or before bed to help with sleep