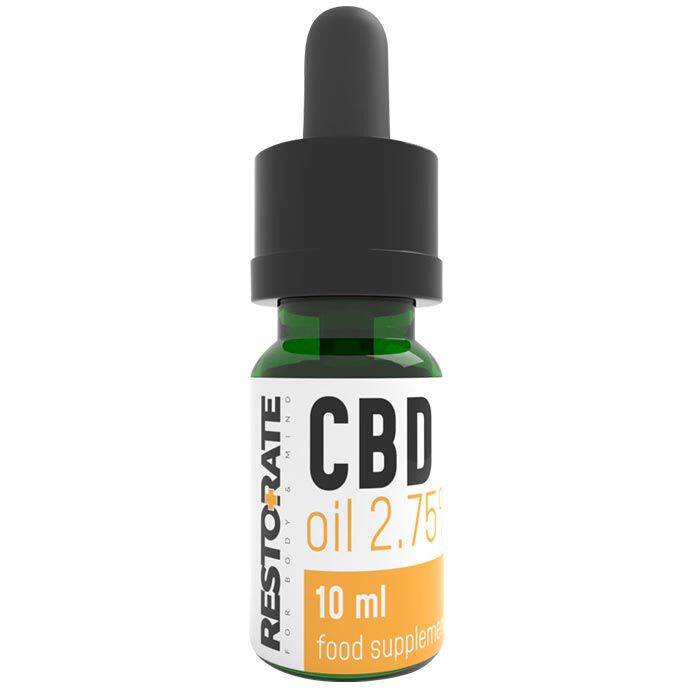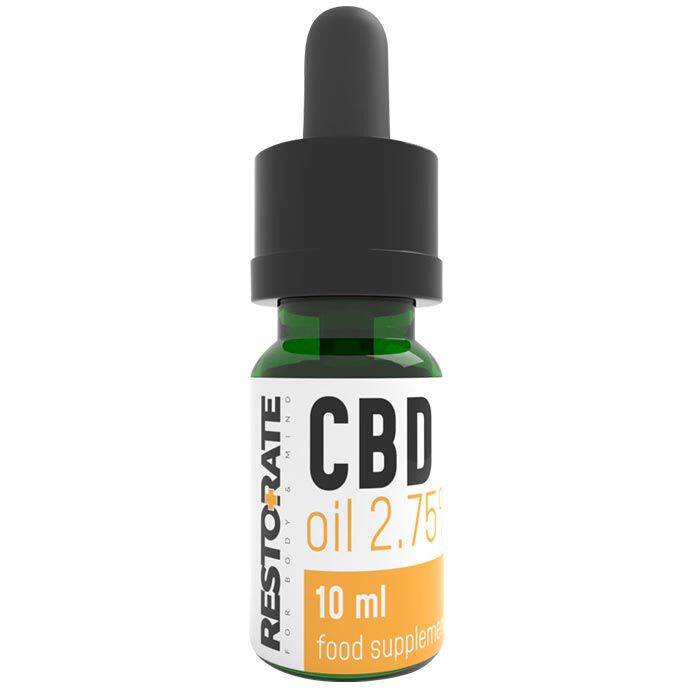 CBD Oil 2.75% 10ml
Product Guide
27.5mg cannabidiol per ml
CBD is the subject of numerous studies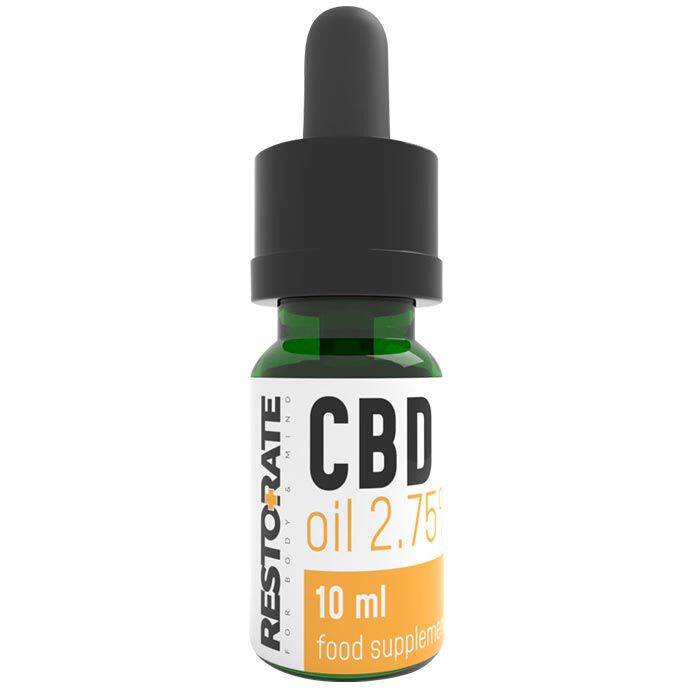 CBD Oil has been the subject of numerous research which potential users can look to as a starting point for trying to understand its applications. With a lower price point than most, Restorate CBD Oil is a great option for new users, those wanting a low dose or simply individuals on a budget,
CBD Oil can be used on a regular basis, and can be used all year round. CBD Oil does not have the negative effects associated with illegal cannabis consumption.
While many individuals have found CBD beneficial and it continues to accrue studies into its effects, we caution all potential buyers to discuss the use of this with their GP.
Ingredients
Restorate CBD Oil 2.75% 10ml
Directions
CBD Oil can be used as a topical by rubbing in a few drops into the skin with many users applying CBD in areas where they are suffering with aches and pains. In addition, CBD Oil has been