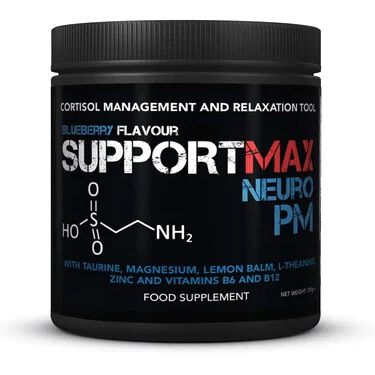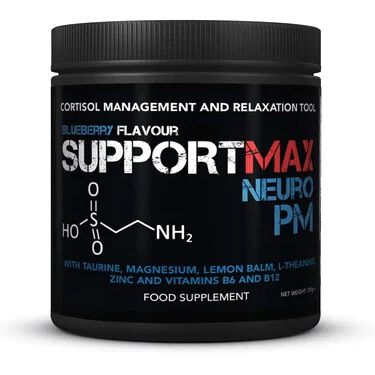 Supportmax Neuro PM 30 Servings Blueberry Sleep Aid Supplements
Offer
Pick 2 FREE items at checkout for every £100 spent to a max of 6 items in total
Offer
Pick 4 FREE items when you spend £200+
Offer
Pick 6 FREE items when you spend £300+
Supportmax Neuro PM 30 Servings Blueberry
Product Guide
Cortisol management and relaxation tool
The benefits of original Neuro, with added sleep ingredients
Contains ZMA blend to supplement key minerals
Non-drowsy formula suitable for all
To be used short or long term as required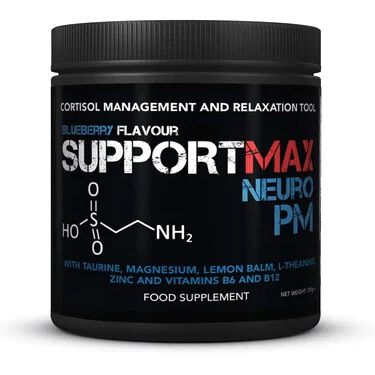 With such busy and hectic schedules, many of us find our minds still racing before bed. Supportmax Neuro PM was designed as a non-sedative sleep supplement which you can cycle in and out when needed, or use long term without any dependence issues or grogginess.
As the name would suggest, Neuro PM is formulated for night-time, specifically pre-bed, use. If wanting a less specific way to target high cortisol and manage stress, we would suggest opting for the original Supportmax Neuro instead.
Anyone who struggles to wind down and switch off before bed can benefit from Supportmax Neuro being implemented into their nightly routine. Especially useful for those who train on an evening or have a high-stress day job, Neuro PM will not knock you out, but ease you into a more restful state which can promote more high-quality sleep.
Ingredients
Strom Sports Supportmax Neuro PM 30 Servings Blueberry
Directions
Take 1 scoop 30-60 minutes before you go to bed.