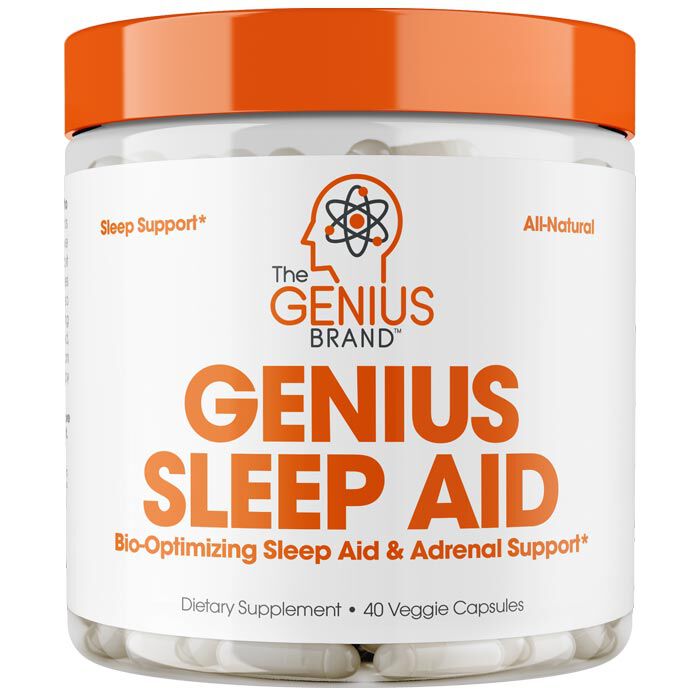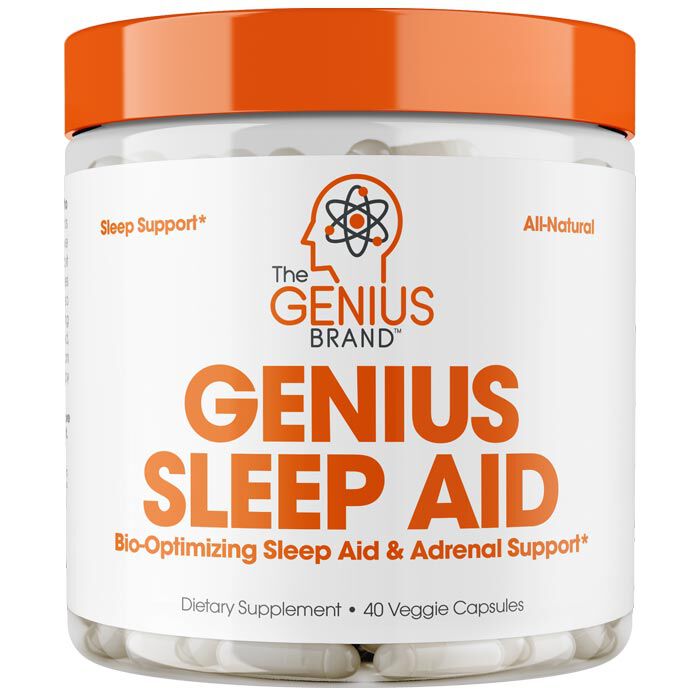 Genius Sleep Aid 40 Capsules Sleep Aid Supplements
Type
Sleep Aid Supplements
Offer
Save 50% on shipping when you spend £150 (UK is FREE over £50).
Genius Sleep Aid 40 Capsules
Product Guide
Experience more restful sleep
Helps to combat adrenal exhaustion
No need to constantly increase dose like some sleep aids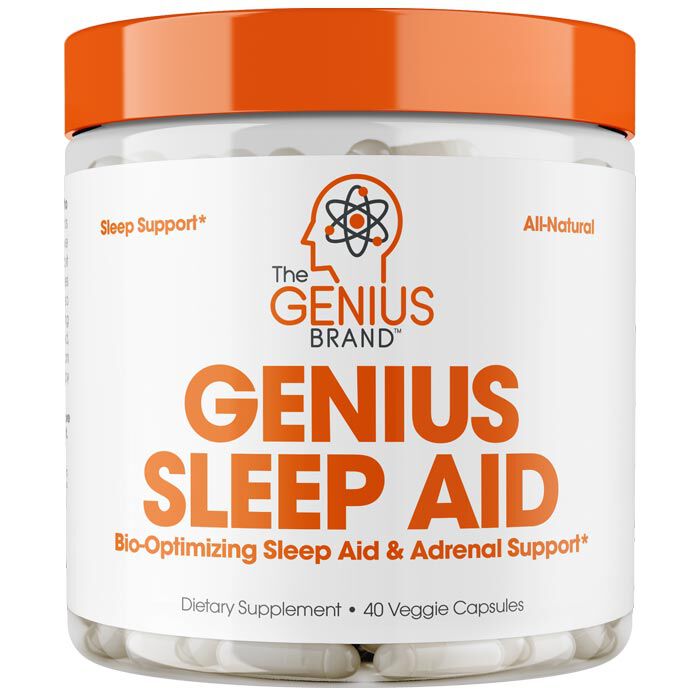 Genius Sleep Aid is perfect for anyone looking for a naturally based sleep aid which enhances sleep quality and lets you wake up without the grogginess associated with more hardcore sleep aids. Furthermore, by using natural ingredients only Genius Sleep Aid is non-habit forming and even if used consistently for a period of time you will not experience any type of withdrawal when cessation of use takes place.
Genius Sleep Aid is, unlike some sleep aids, the type of product which can be used on an ongoing basis although the brand nevertheless suggests users adopt a 5 on 2 off usage pattern.
Both men and women are fine to take Genius Sleep Aid and if you suffer from poor sleep on a regular basis this is a much better option than something hardcore which while it works great at first, can rapidly become habit forming. Unlike those types of sleep aids, Genius Sleep Aid can be used safely over the long term. On the other hand if you have just taken a high stimulant preworkout close to your bedtime then we would probably suggest keeping a more hardcore sleep aid on standby for those cases and those cases only.
Ingredients
The Genius Brand Genius Sleep Aid 40 Capsules
Directions
Take two capsules 30 mins before bedtime. Genius Sleep Aid works best when taken on a 5 days on and 2 days off pattern. We recommending using on nights where sleep is especially important.