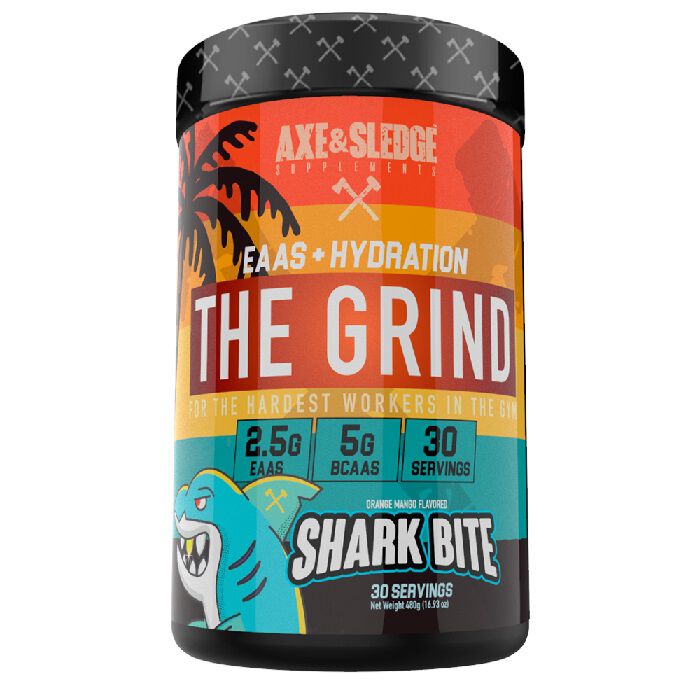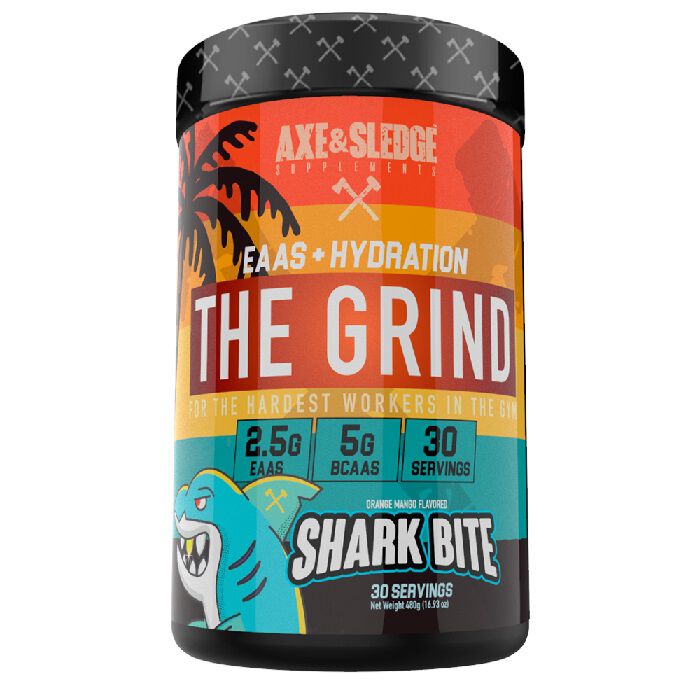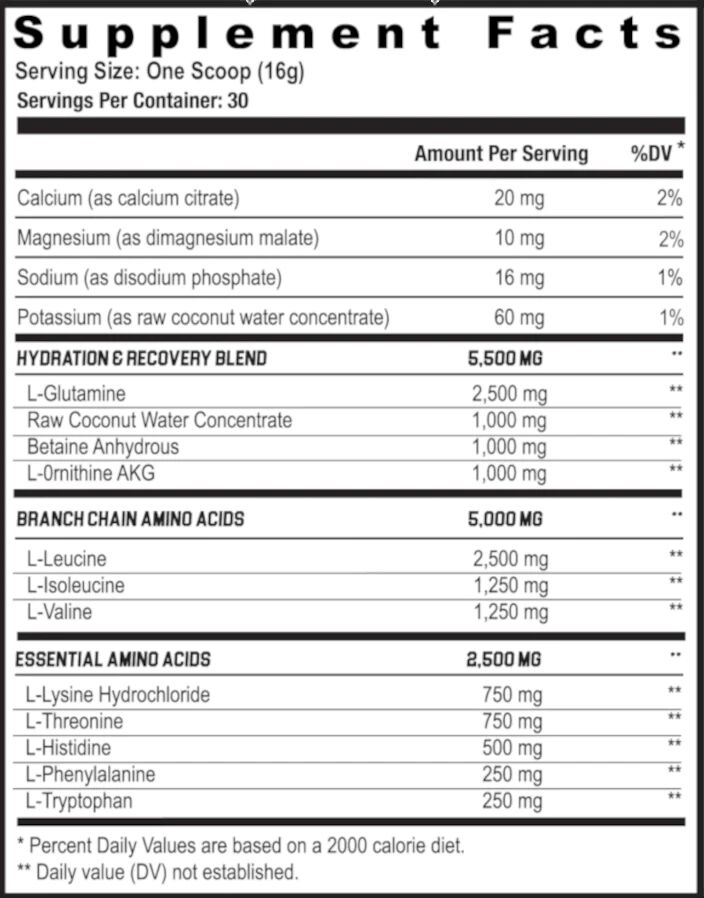 The Grind 30 Servings Whiskey & Cola Special offers
Offer
Pick 2 FREE items at checkout for every £100 spent to a max of 6 items in total
The Grind 30 Servings Whiskey & Cola
Product Guide
Contains raw coconut water concentrate
5g BCAA and 2.5g EAA per serving
Prevent muscle breakdown and support recovery
Can be used before, during or after your workout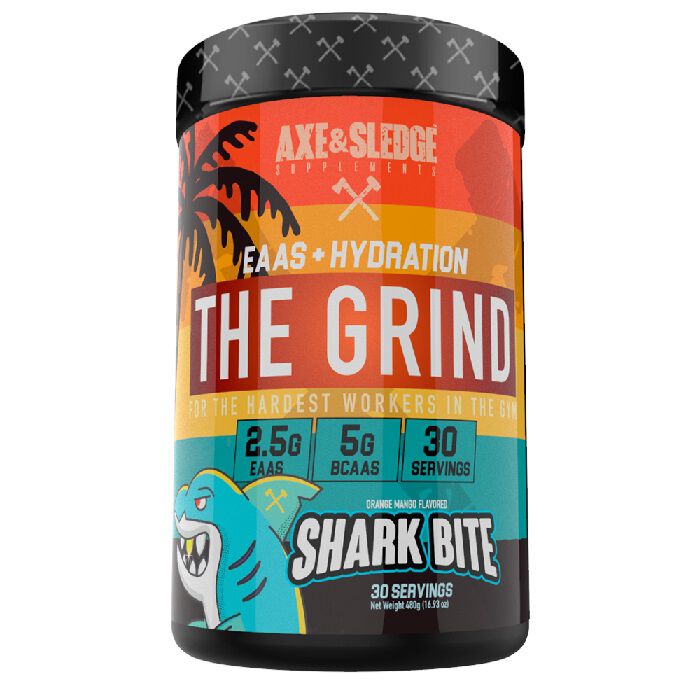 The Grind is yet another jewel in Axe & Sledge's crown. This is a supplement that have you feeling resilient, fierce and ready for those knockdowns. 7.5g of amino acids are included in a serving, putting you in the optimum position for recovery. Along with electrolytes from coconut water to keep you hydrated, this is a powder that can keep you going.
This is a versatile supplement that can be taken before, during or after your workout. As the powder mixes beautifully into fresh, cold water, and is available in several fruity flavours, and is ideal for hydration preservation, The Grind is something to consider as summer approaches.
The use of fermented amino acids makes The Grind vegan friendly, so this is an ideal supplement for the plant-based athletes out there. Diet-wise, it is completely to either bulking or cutting season. If your workouts are more cardio-based, then this is particularly ideal for you, for the hydration support.
Ingredients
Axe & Sledge The Grind 30 Servings Whiskey & Cola
Directions
MIX 1 SCOOP INTO 10-12 OZ OF COLD WATER, YOUR POST-WORKOUT PROTEIN SHAKE, OR ANY BEVERAGE OF YOUR CHOICE. IDEAL TO USE PRE, DURING, AND POST-WORKOUT. CAFFEINE-FREE - USE ANY TIME OF DAY OR NIGHT. FOR BEST RESULTS, WE RECOMMEND 2 SERVINGS PER DAY.