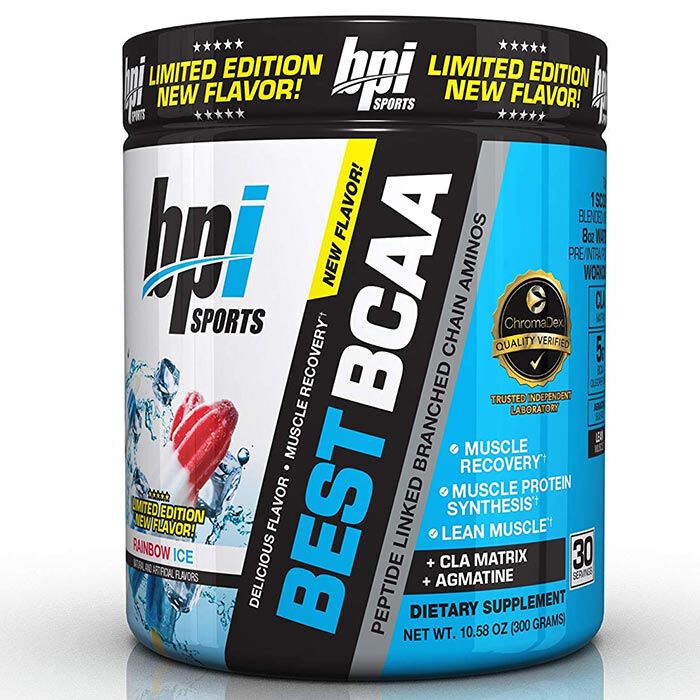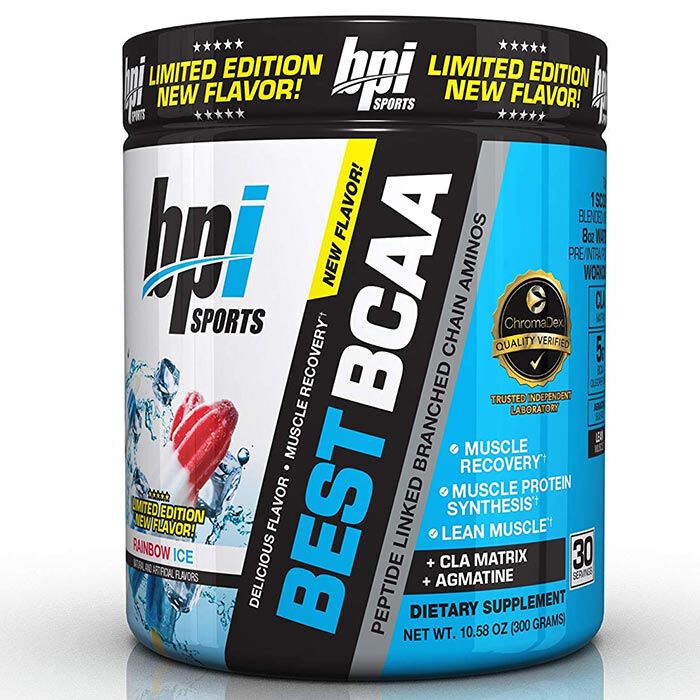 Best BCAA 30 Servings Rainbow Ice Special offers
Offer
Buy 1 Get 1 FREE! Add 2 to cart.
Offer
Pick 2 FREE items at checkout for every £100 spent to a max of 6 items in total
Best BCAA 30 Servings Rainbow Ice
Product Guide
Based on Oligopeptide Technology
Designed for Endurance and Muscle Growth goals
Research proven 2:1:1 formula
With added Conjugated Linoleic Acid to support Fat Loss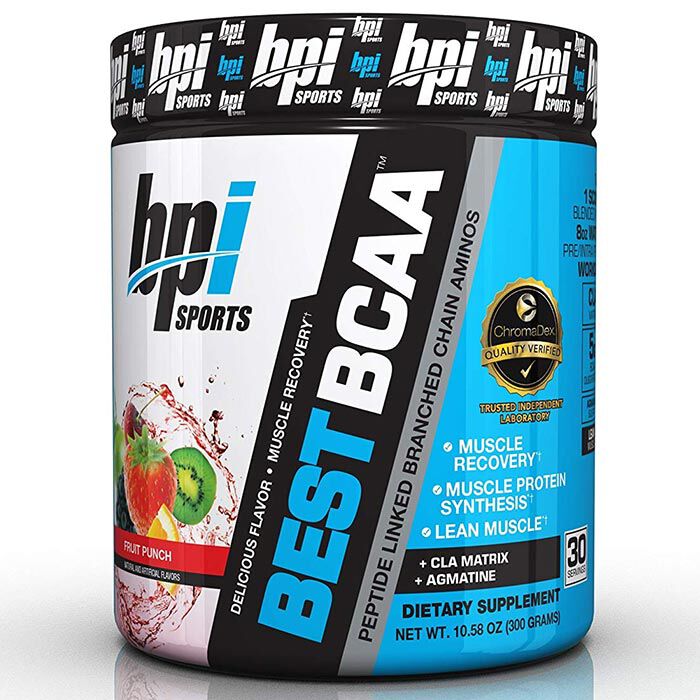 Branched Chain Amino Acids play a vital role in protein synthesis. An increase in protein synthesis means growth of lean muscle tissue as an adaptation to your training. Not only that but they also help to spare muscle glycogen therefore giving you more energy during your workouts. More energy means more sets, and weight. With added Conjugated Linoleic Acid, BPI's Best BCAA aids in fat loss since CLA has been found to reduce fat storage and promote the use of body-fat as an energy source.
BCAA's are most effective around your workouts. Therefore they can be consumed before, during or after your workout to maximise the effects of Branched Chain Amino Acids.
Anyone looking for a top of the range BCAA product will greatly benefit from using Best BCAA by BPI.
Ingredients
BPI Sports Best BCAA 30 Servings Rainbow Ice
Directions
Take one (1) serving (1 scoop) blended into 8oz of ice cold water, either before, during, or after workout. On non-training days, take one (1) serving (1 scoop) first thing in the morning, on an empty stomach.