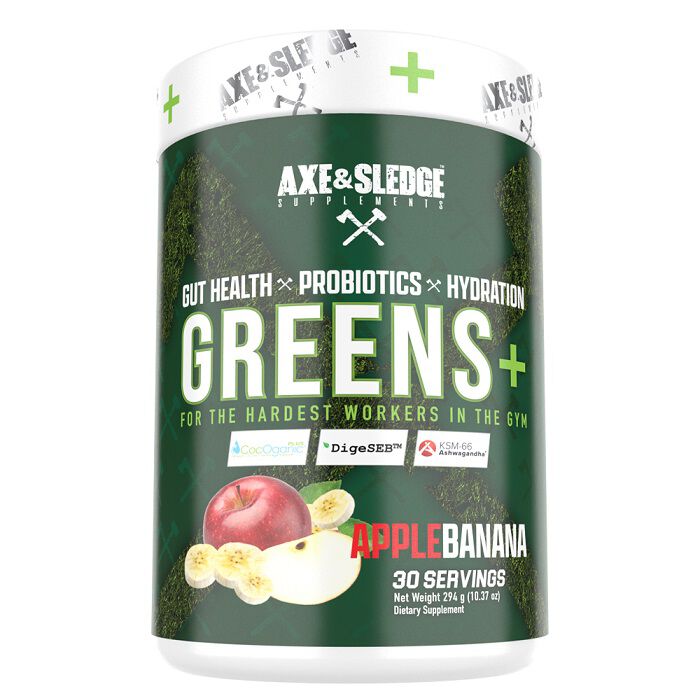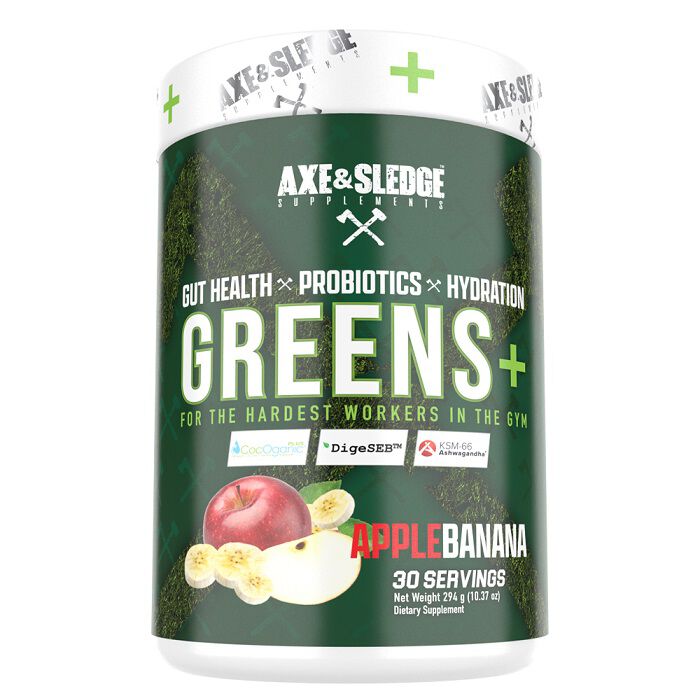 Greens+ 30 Servings Apple Banana Immune Support Supplements
Type
Greens and Superfoods
Offer
Buy 1 Get 1 Half Price
Offer
Spend £75 & get a Gift Pack with Greens+ trial,License Plate set,Mystery gift & Shaker
Offer
£100 to £600 orders get extra £105-£700 in free gifts. More spend = better free gifts.
Greens+ 30 Servings Apple Banana
Product Guide
Only 20 calories per serving
Includes innovative Digestive Enzyme Blend
Includes an 8g Full-Spectrum Greens Blend in each serving
Available in two delicious flavours
Flavoured entirely naturally
Immune system, energy and motivation are prioritised
Includes coconut water powder for hydration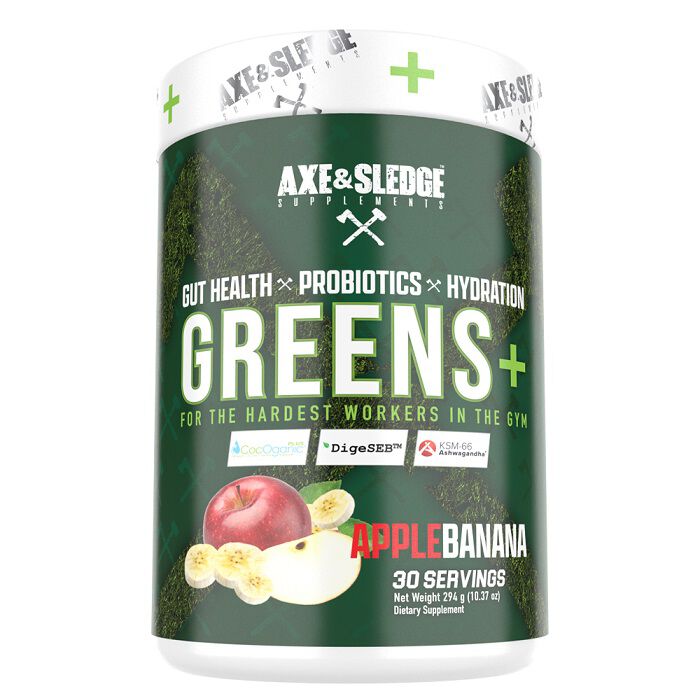 Green foods pack a huge amount of benefits to your health in everyday life and fitness. This formula includes an 8g full-spectrum greens blend in each serving to support your body in a number of ways. Remain hydrated, stress-free and energetic with this low-calorie, naturally flavoured and delicious beverage powder.
Greens+ is a dietary supplement, designed for daily consumption. For best results, make consumption of your dosage the very first thing you do with your day after you wake up. That way, you can reap the benefits of a well-topped up digestive system throughout the day.
Greens+ is not to be consumed as a replacement for a balanced diet. However, if you are not so keen on your green vegetables and find yourself often avoiding them, this is a great way for you to reap their benefits while still indulging your taste buds. For those of you who tend to feel a little more wiped out than others as a result of a hard-working session, this could be ideal for you too.
Ingredients
Axe & Sledge Greens+ 30 Servings Apple Banana
Directions
AS A DIETARY SUPPLEMENT, ADD ONE SCOOP OF AXE & SLEDGE GREENS TO 8 OUNCES OF WATER OR YOUR PREFERRED BEVERAGE. FOR OPTIMAL RESULTS, CONSUME DAILY AND FIRST THING IN THE MORNING.