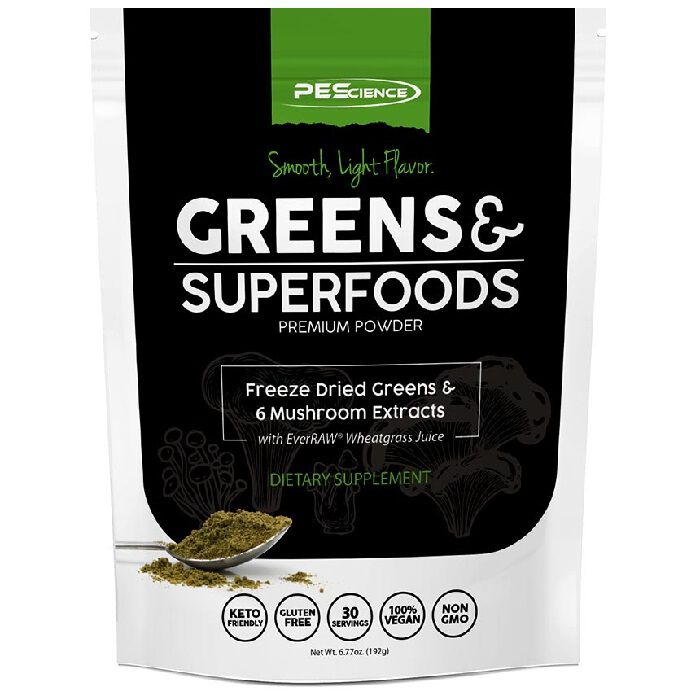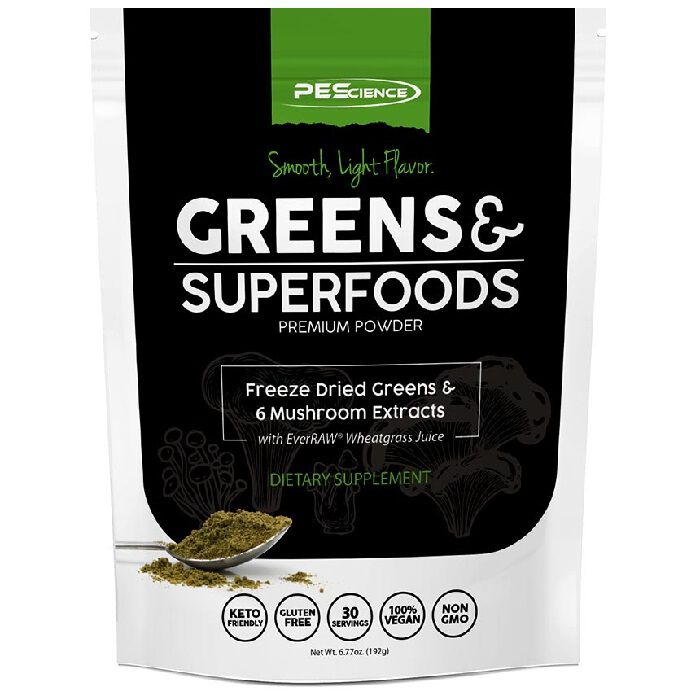 Greens and Superfoods 30 Servings Greens and Superfoods
Offer
Buy 1 Get 1 Half Price on PEScience!
Offer
Pick 2 FREE items at checkout for every £100 spent to a max of 6 items in total
Offer
Pick 4 FREE items when you spend £200+
Offer
Pick 6 FREE items when you spend £300+
Greens and Superfoods 30 Servings
Product Guide
Contains 6 different mushroom extracts
Packed with antioxidants to protect against free radicals
Mild taste compared to other greens drinks
Uses the patented SPECTRA blend for premium quality
Vegan, gluten free, non GMO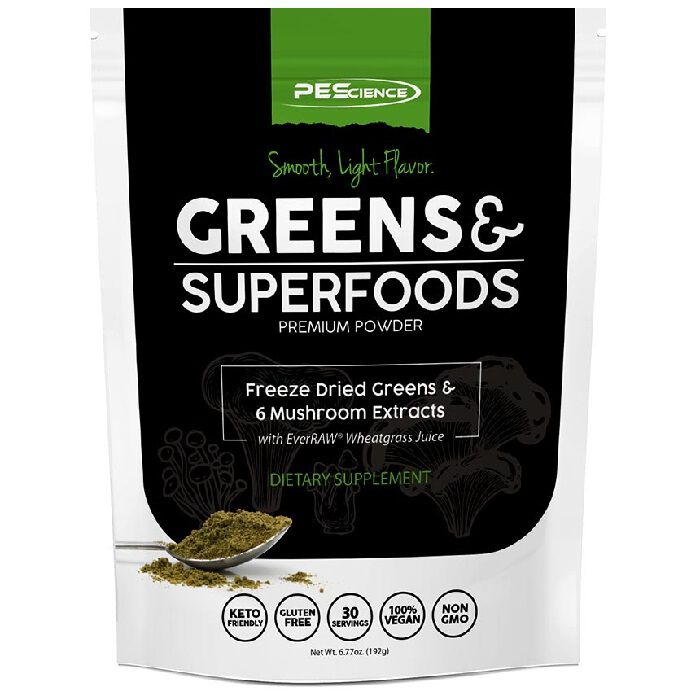 Most greens out there are air or drum dried. PEScience use freeze-dried greens and the EverRAW® process to preserve as much goodness as possible!
These can be used at any time of day. We'd suggest starting your day off with a dose of healthy energy by making these into a nutritious smoothie!
Even if you eat plenty of fruit and veg, you probably can't match the amount of wheatgrass, kale, spinach, brussel sprouts, broccoli and more in this powder. We can all benefit from a top up!
Ingredients
PEScience Greens and Superfoods 30 Servings
Directions
Mix 1 scoop with 6-8 oz water, juice, or into your favourite smoothie.