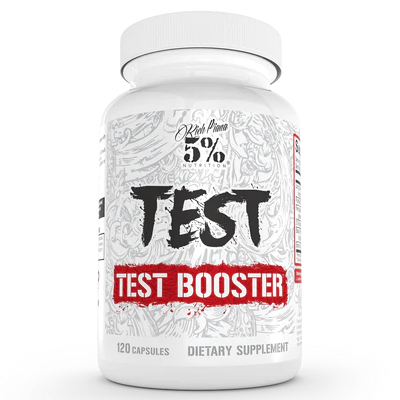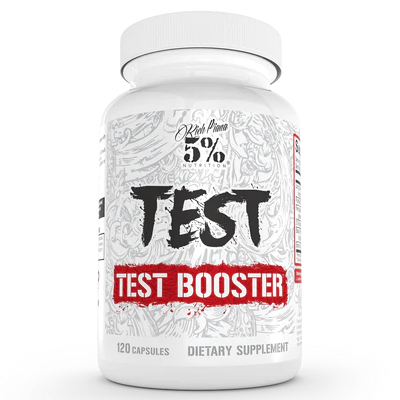 5% Test Booster 120 Capsules Testosterone Boosters
Offer
Buy 1 Get 1 Half Price on selected 5% Nutrition products
Offer
Pick 2 FREE items at checkout for every £100 spent to a max of 6 items in total
Offer
Pick 4 FREE items when you spend £200+
Offer
Pick 6 FREE items when you spend £300+
5% Test Booster 120 Capsules
Product Guide
Enhanced mental toughness
Prevent signs of testosterone decline
High-quality, effectively dosed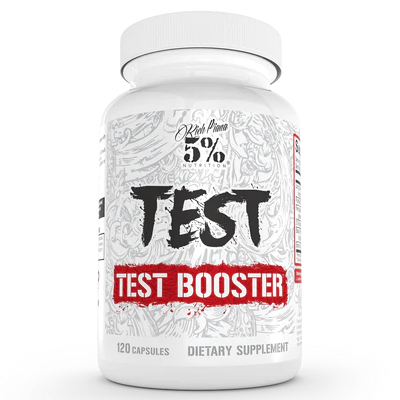 Use 5% Nutrition Test Booster to elevate your fitness game. Crafted for those who demand more from their workouts, it revs up your energy, supports muscle growth, and helps maintain optimal hormonal balance. Feel the difference in endurance, motivation, and mental clarity. Whether you're an athlete, bodybuilder, or simply striving for a healthier you, this supplement is your secret weapon.
Incorporate 5% Nutrition Test Booster in your fitness routine when you need that extra edge. Use it as a pre-workout supplement to boost energy and stamina, or as a recovery aid to reduce post-exercise fatigue. Whether you're starting your fitness journey or striving for peak performance, this product complements your goals.
5% Nutrition Test Booster is best suited to men committed to achieving their fitness and well-being goals. Athletes, bodybuilders, and fitness enthusiasts seeking improved endurance, muscle gains, and hormonal balance will benefit most from this product. It's ideal for those who demand high-quality supplements and trust in the legacy of Rich Piana's brand.
Ingredients
5% Rich Piana 5% Test Booster 120 Capsules
Directions
Take 4 capsules once daily, preferably with a meal.