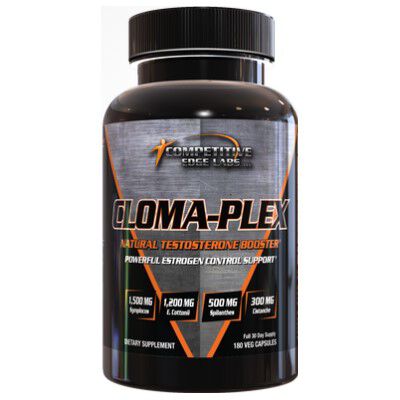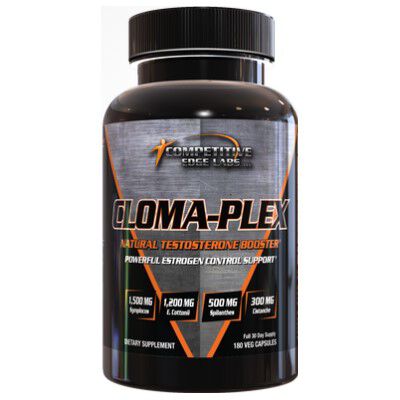 Cloma-Plex Testosterone Boosters
Offer
Pick 2 FREE items at checkout for every £100 spent to a max of 6 items in total
Offer
Pick 4 FREE items when you spend £200+
Offer
Pick 6 FREE items when you spend £300+
Cloma-Plex
Product Guide
Improved Body-Composition
Natural Testosterone Booster
Powerful Estrogen Control Support
Libido, Vitality, & Enhanced Sexual Desire
Potent Anabolic & Anti-Catabolic Benefits
Positive Mood & Improved Sense of Well-Being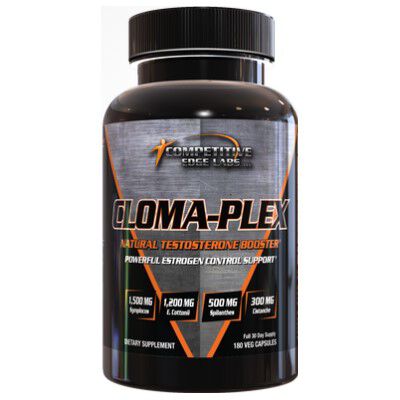 Cloma-Plex is not <i>just </i>a natural testosterone booster. Cloma-Plex is not <i>just</i> an estrogen control/AI support product. <p> Cloma-Plex IS an all-in-one natural testosterone booster and phytonutrient aromatase inhibitor support product powered by 8 high-end active ingredients and designed to help you look better, feel better, & perform better – in the gym, the bedroom, and in day-to-day life.
Use Cloma-Plex when you're in need of a wellbeing boost due to having an imbalance in testosterone / oestrogen levels. This supplement can be used throughout the year to improve your wellbeing especially your sexual vitality. Cloma-Plex is also useful for muscle building and so would be especially useful to take during muscle building phases of your training cycle. Cloma-Plex can also be used to support your PCT supplementation so can be taken at the appropriate time in your PCT cycle to support increases in natural testosterone levels, modulation of estrogen levels and decreased estrogen synthesis.
Cloma-Plex is designed for bodybuilder, powerlifters, athletes, physique competitors, and anyone who wants to stand out from the crowd by having a leaner, harder, more muscular physique.<p> But importantly, that's not all!<p> You do NOT have to be a bodybuilder or fitness enthusiast to take and enjoy Cloma-Plex. There are many men that suffer from the effects of low testosterone and/or unbalanced testosterone to estrogen ratios. Declining natural testosterone levels are part of aging and may have a wide variety of negative physical and mental effects including decreased muscle mass, increased body-fat, mood swings, loss of libido, feeling down, irritability, fatigue, tiredness, and many more. <p> Cloma-Plex is designed for the man that wants to look better, feel better, and perform better – whether it be in the gym, the bedroom, or in day-to-day life. Not Just for Athletes & Bodybuilders.