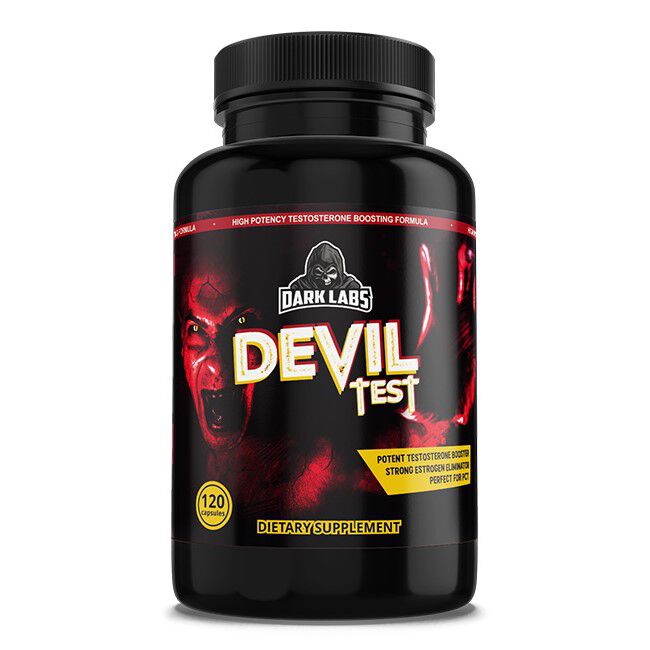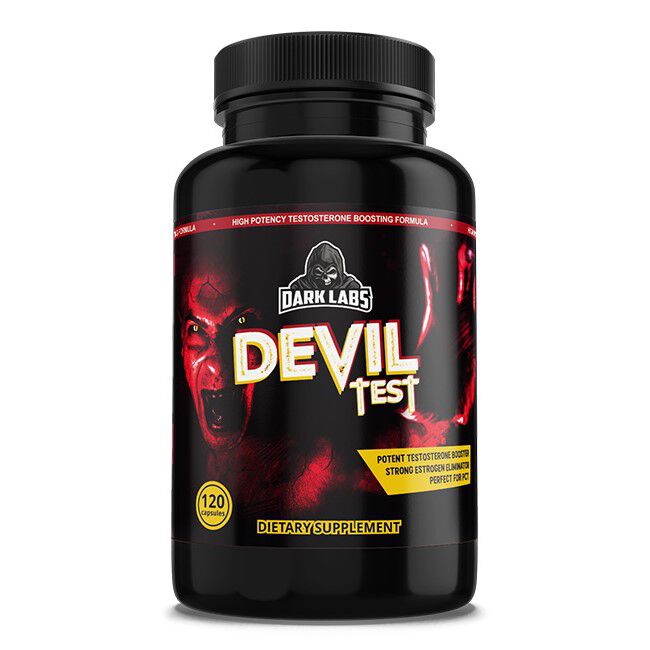 Devil Test 120 Capsules
Product Guide
Regulates Cortisol Levels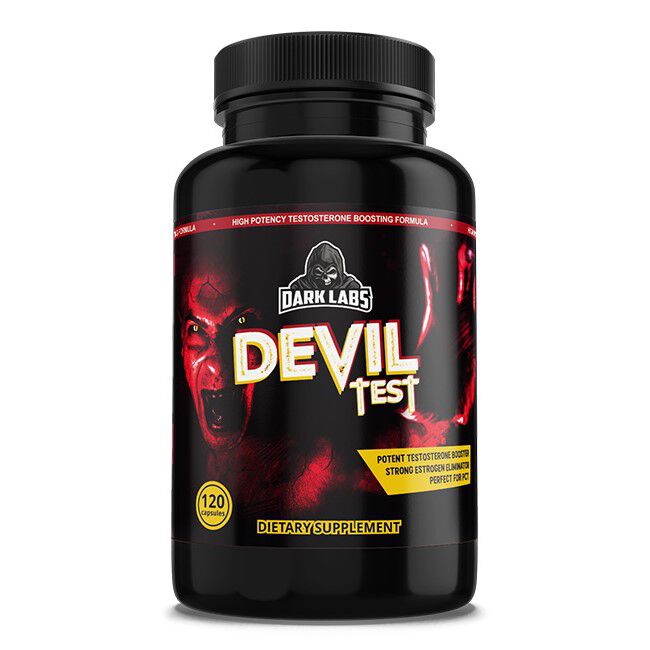 Testosterone booster supplements are used by athletes practising their sport at elite levels. A properly balanced test booster supplement allows the body to improve strength and therefore enables improved muscle gains for many. The main effect of testosterone boosters is the stimulation increased testosterone levels in the blood - as an anabolic hormone, this means that increased testosterone improves the quality of muscle tissue and speed of muscle tissue growth. <p> Many athletes want not only want performance improvements, but also want significantly improved, greater muscle mass and so want to increase their testosterone levels to help with these goals. Dark Labs Devil Test is the perfect supplement to help achieve these goals.
Use Dark Labs Devil Test during muscle building phases of your supplementation cycle to see improved performance and muscle mass.
This product is for male hardcore users who want extreme results. For those athletes looking for significantly improved muscle mass gains. As well as men looking to improve their libido and sex drive.
Ingredients
Dark Labs Devil Test 120 Capsules
Directions
Take 2 caps daily with a meal.