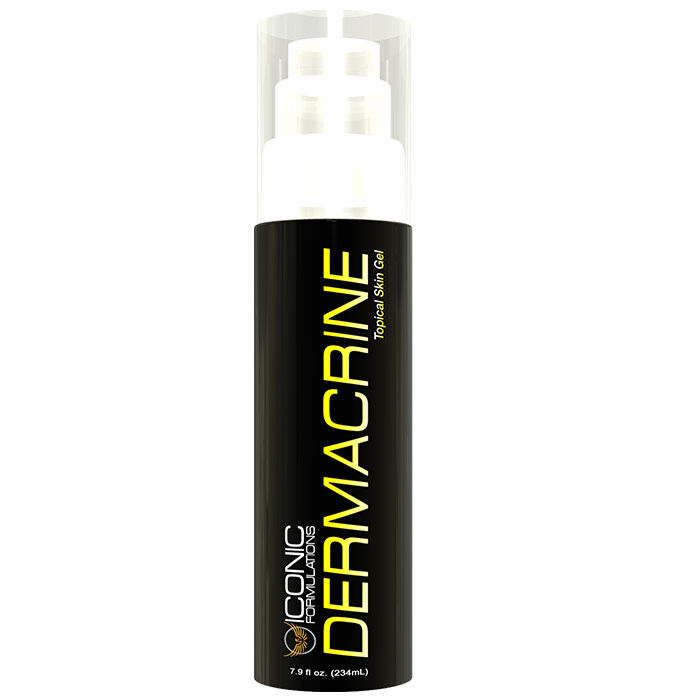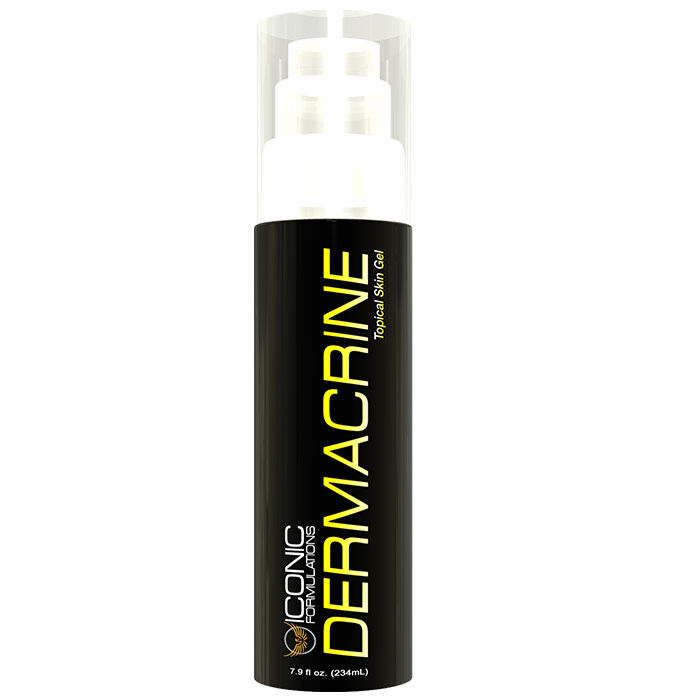 Dermacrine 130 Servings Testosterone Boosters
Type
Testosterone Boosters
Offer
Save 50% on shipping when you spend £150 (UK is FREE over £50).
Dermacrine 130 Servings
Product Guide
Can boost free and total testosterone
Increases in size and strength are noticed in 1-2 weeks commonly
Increased definition via reduction in water retention
Supports a healthy male hormonal profile
Higher testosterone is linked to greater wellbeing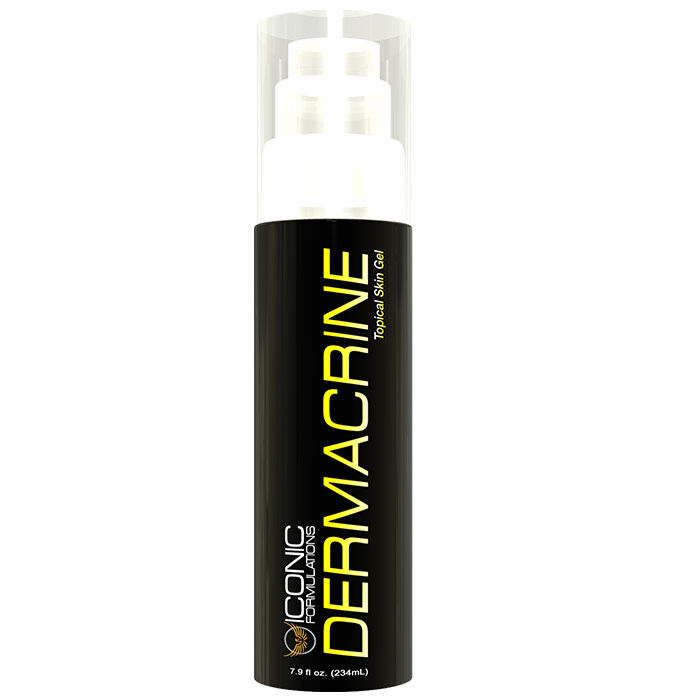 Dermacrine utilises a topical delivery matrix which enhances delivery of the ingredients found in Dermacrine compared to orally ingested capsules. Using this method Dermacrine can more quickly boost muscle and strength through optimising the ratio of testosterone to estrogen in the body. By doing this users of Dermacrine will notice faster recovery, less soreness after workouts and a beneficial improvement in their mood and concentration levels.
Best applied topically to the skin every morning and allow 4-5 minutes to dry. Dermacine is best used in cycles of no more than 8 weeks. After this time we would recommend a different way to boost performance such as using a natural anabolic such as Adamantine to increase muscle mass and strength.
Demracrine is for men wanting to increase their testosterone levels naturally and gain muscle and strength while improving their cognitive state so that they experience an alpha male mindset that gets results quickly in all departments.
Ingredients
Iconic Formulations Dermacrine 130 Servings
Directions
Administer lotion every day after a shower. 150-190lb's: 3 pumps 191-230lb's: 4 pumps 231lb's+: 5 pumps
Allow 4-5 minutes to dry.
Apply to shoulders and upper back for best conversion. Only apply the product to clean, dry skin. Shaving off body hair is recommended, but not required. Also avoid swimming, bathing, or tanning for at least 6 hours after application.