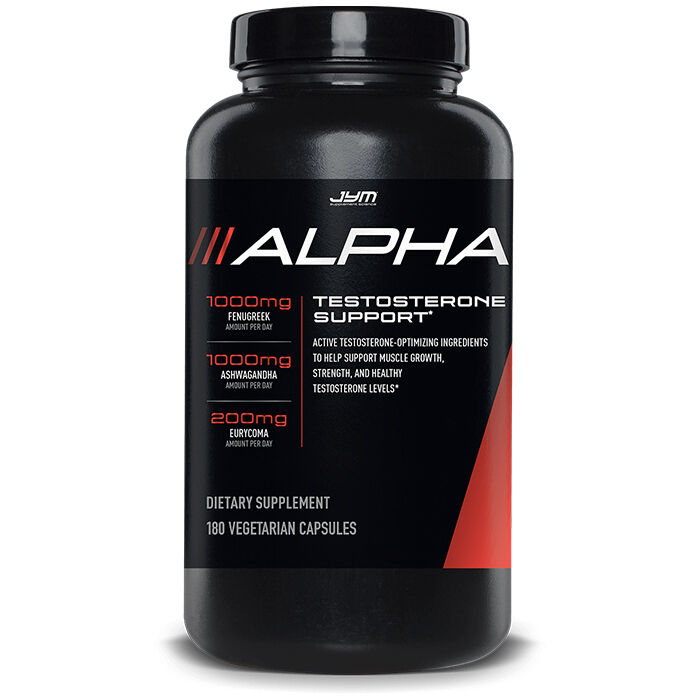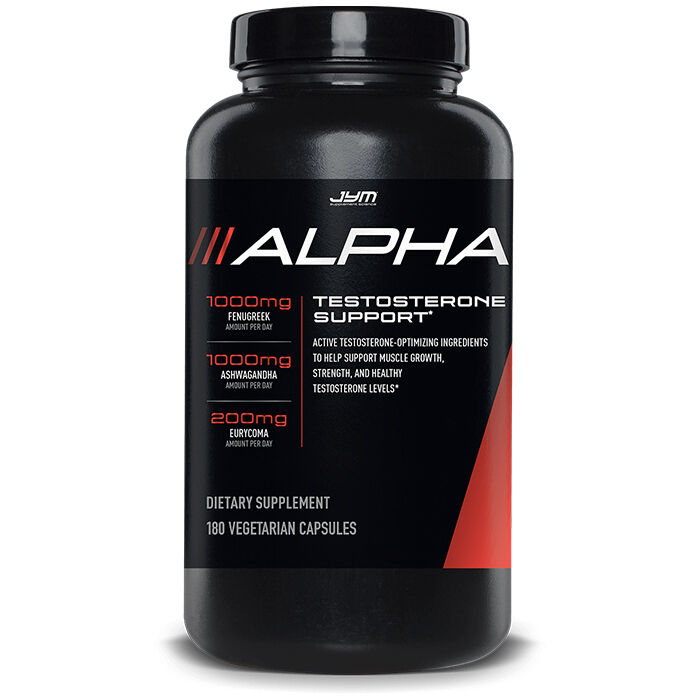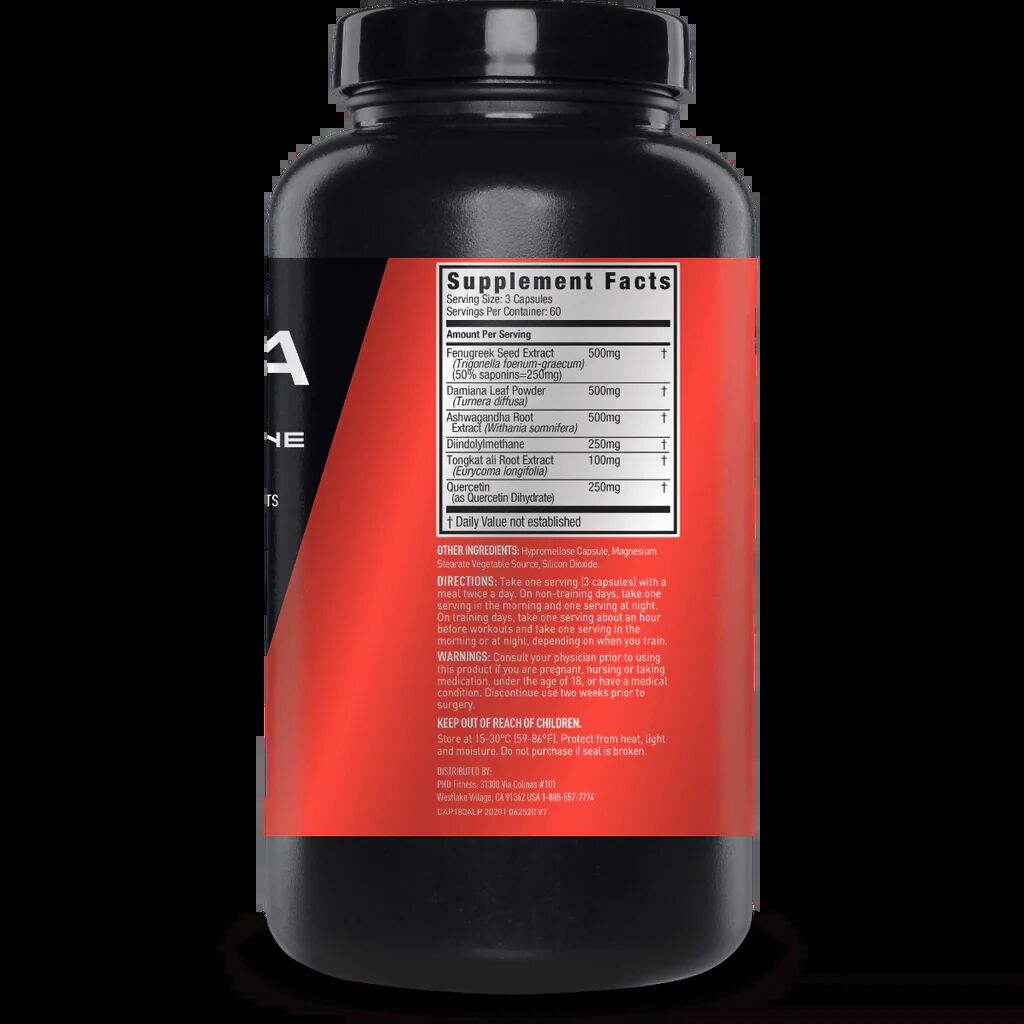 Alpha JYM 180 Caps Testosterone Boosters
Type
Testosterone Booster: Advanced
Offer
Pick 2 FREE items at checkout for every £100 spent to a max of 6 items in total
Offer
Pick 4 FREE items when you spend £200+
Offer
Pick 6 FREE items when you spend £300+
Alpha JYM 180 Caps
Product Guide
Natural testosterone booster with six research driven ingredients
Increases testosterone and decreases estrogen naturally
Improves overall body composition
Supports muscular development and natural strength
Research driven ingredients and clinically dosed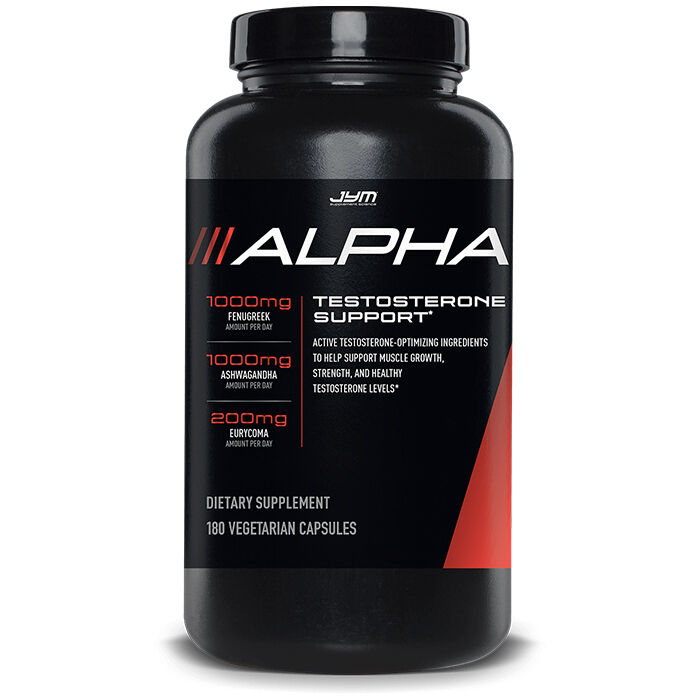 Alpha JYM is a product that naturally raises testosterone levels within the body through six key natural ingredients - Fenugreek extract, Eurycoma longifolia, Ashwagandha root extract, Damiana, Diindolymethane (DIM) and Quercetin. Rather than using a propriety blend of under dosed ingredients, Alpha JYM provides a clinically backed dosage of each key ingredient. This is a great product to increase your testosterone and decrease estrogen, taking your strength and muscle gains to the next level.
This product can be taken when you are looking to increase your lean muscle or if you are trying to hold on to the maximum amount of muscle when dieting as it keeps your body in an anabolic environment and promotes the development of lean muscle tissue. Alpha JYM should be used for a period of 4-8 weeks and then taking a break for 1-2 weeks before starting another cycle. This is due to not allowing the body to become accustomed to the product and diminishing its effects.
For males looking to boost their testosterone levels in a safe and natural way. It can be used for when bulking or cutting due to its ability to enhance overall body composition by reducing fat mass and promoting lean muscle tissue development.
Ingredients
JYM Supplement Science Alpha JYM 180 Caps
Directions
Take three capsules with a meal twice a day. On days that you are not training, take one dose in the morning and one dose at night. On days that you train, take one dose about an hour before workouts and take the other dose in the morning or at night depending on when you train.