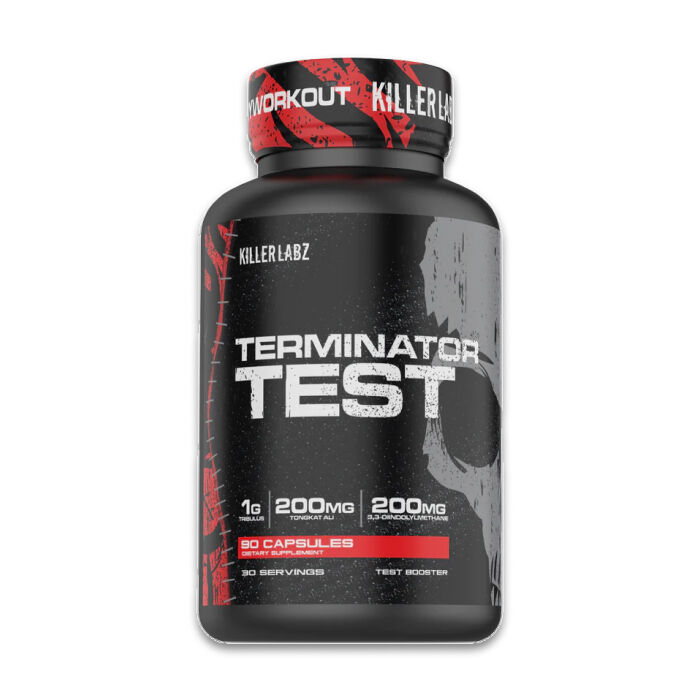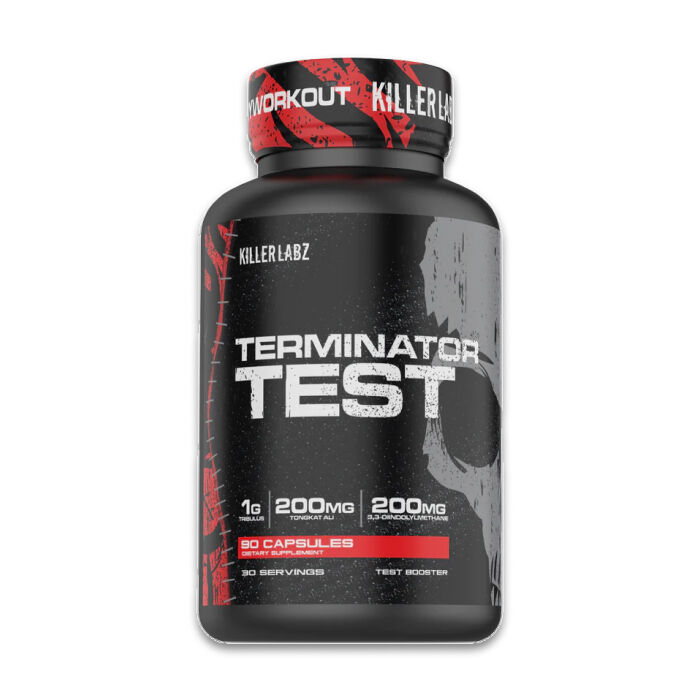 Terminator-Test Booster 90 Capsules Testosterone Boosters
Type
Testosterone Booster: Advanced
Offer
Pick 2 FREE items at checkout for every £100 spent to a max of 6 items in total
Offer
Pick 4 FREE items when you spend £200+
Offer
Pick 6 FREE items when you spend £300+
Terminator-Test Booster 90 Capsules
Product Guide
Supports healthy hormone profile
Combats estrogen overexpression and encourages optimal testosterone production
Boosts nitric oxide production and enhances blood flow
May aid fat loss and body composition improvements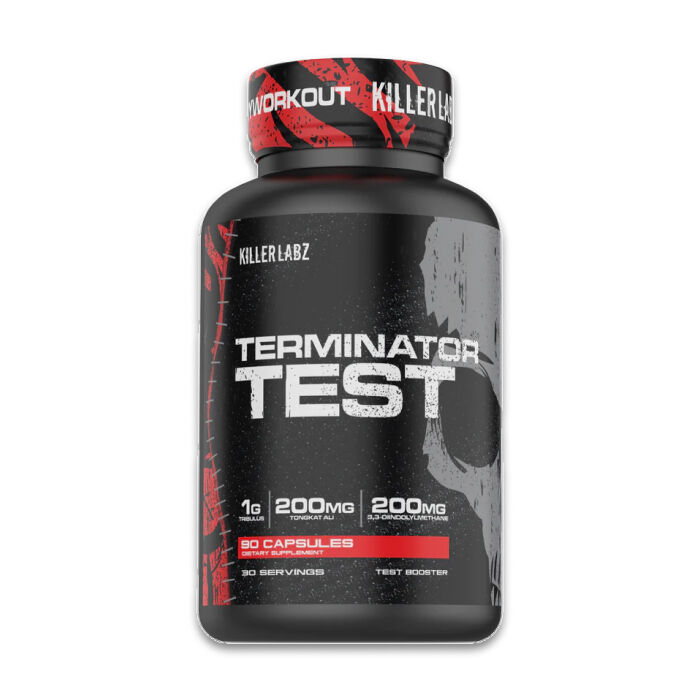 Killer Labz Terminator Test is an all-in-one hormonal maximizer which helps to both enhance testosterone levels and modulate estrogen, in addition to controlling cortisol and prolactin levels.
Can be used at part of PCT or stacked with natural muscle builders to make maximal improvements naturally.
Most noticeable effects will be seen from men with a predisposition to lower testosterone levels, such as older men or men who have just completed an extreme natural prep diet.
Ingredients
Killer Labz Terminator-Test Booster 90 Capsules
Directions
Take 2-3 capsules once a day 20 minutes before bedtime.