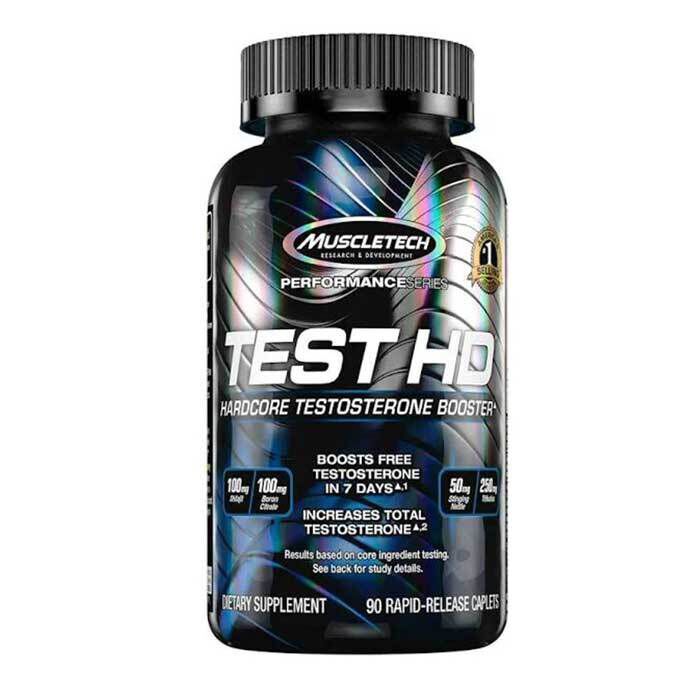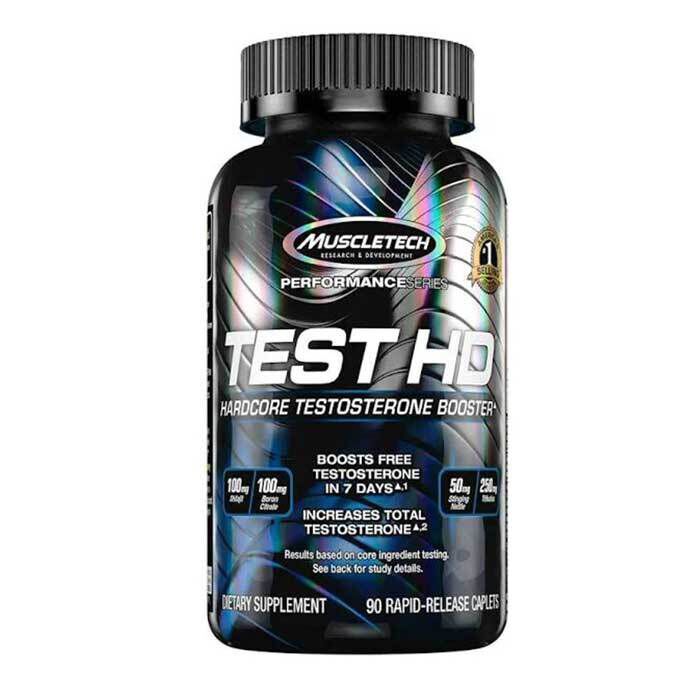 Test HD 90 Caps Testosterone Boosters
Type
Testosterone Boosters
Offer
Save 50% on shipping when you spend £150 (UK is FREE over £50).
Test HD 90 Caps
Product Guide
Comprehensive hormonal support
Allows you to train with greater volumes
Controls estrogen and enhances GH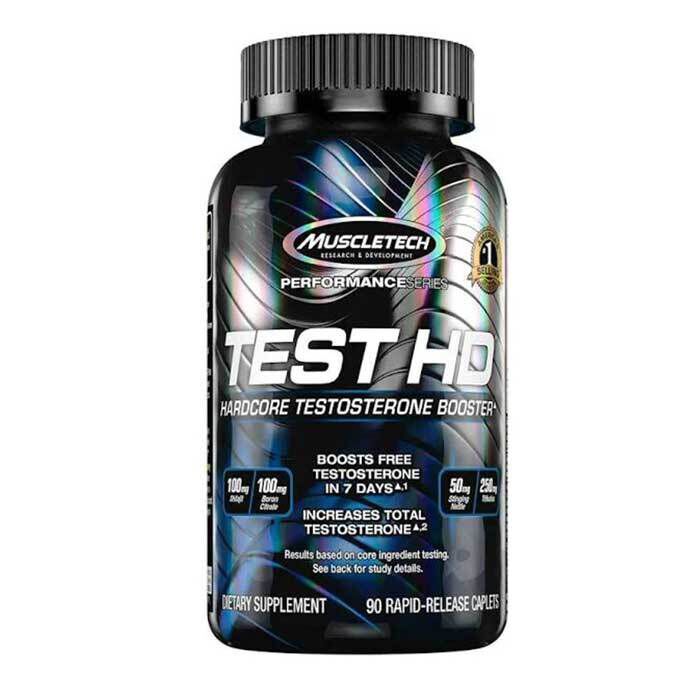 Test HD by MuscleTech is a testosterone booster which contains four different ingredients shown to increase total and free testosterone levels at clinically proven doses including PrimaVie®, a patented form of shilajit which both supports total testosterone serum levels and enhances ATP as well. Plus, by including ingredients that increase GH and lower estrogen, it helps to ensure a leaner and harder physique.
Test HD should be used in cycles of 4-8 weeks (1-2 bottles) followed by a break of around 4 weeks (during this time you could consider using a natural anabolic such as Adamantine which increases recovery without impacting hormone levels).
Test HD is formulated for males seeking to improve muscle mass, strength and overall body composition levels. it is not suitable for women or those aged under 21.