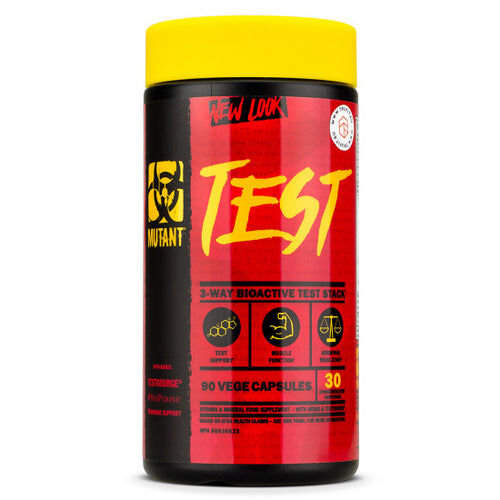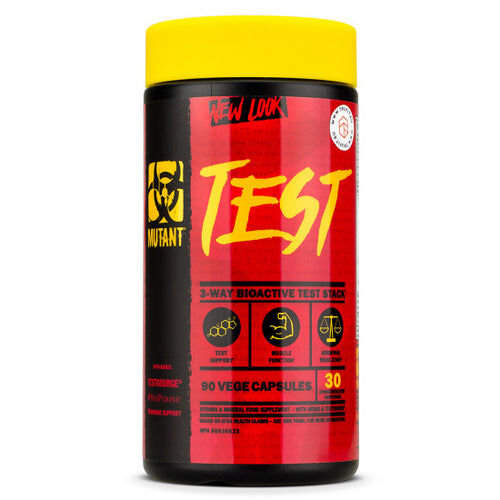 Mutant Test 90 Capsules
Product Guide
Zinc contributes to the maintenance of normal testosterone levels
Vitamin B6 regulates hormonal activity
Fenugreek, d-aspartic acid and maca boost testosterone within the blood
Increase in overall health & well-being
Increase the ability to build lean muscle tissue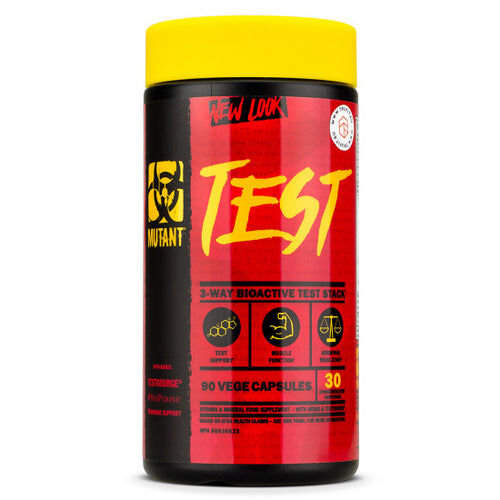 Mutant Test contains a blend of numerous ingredients such as fenugreek, d-aspartic acid and maca root which have been shown to effectively boost natural testosterone and promote optimal testosterone functions. Added zinc and vitamin b6 contribute to the regulation of hormonal activity and promoting of normal testosterone levels in the blood.
Mutant Test can be used any time of the year whenever you are looking to optimise natural testosterone levels. It is most beneficial to supplement on a testosterone booster during cutting periods where natural testosterone levels will begin to drop due to inadequate absorption of essential vitamins and minerals from a restricted calorie intake.
Mutant Test is only suitable for men who are looking to boost or optimise natural testosterone levels. It is not suitable for women as it may cause an imbalance of hormones thus causing unwanted side effects. Mutant Test is also recommended for those about to start their PCT protocol from their prohormone cycle.
Ingredients
Mutant Mutant Test 90 Capsules
Directions
On training and non-training days, take 1 serving every morning upon waking on an empty stomach with 250ml of water.