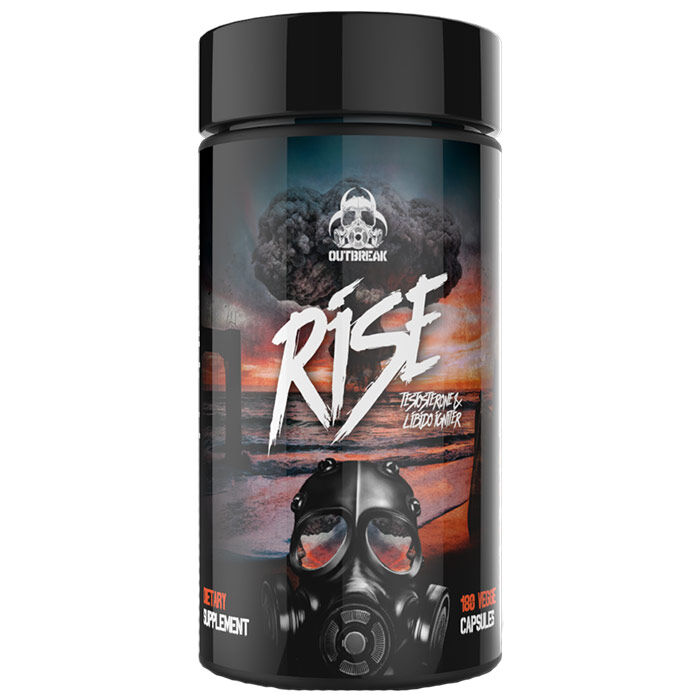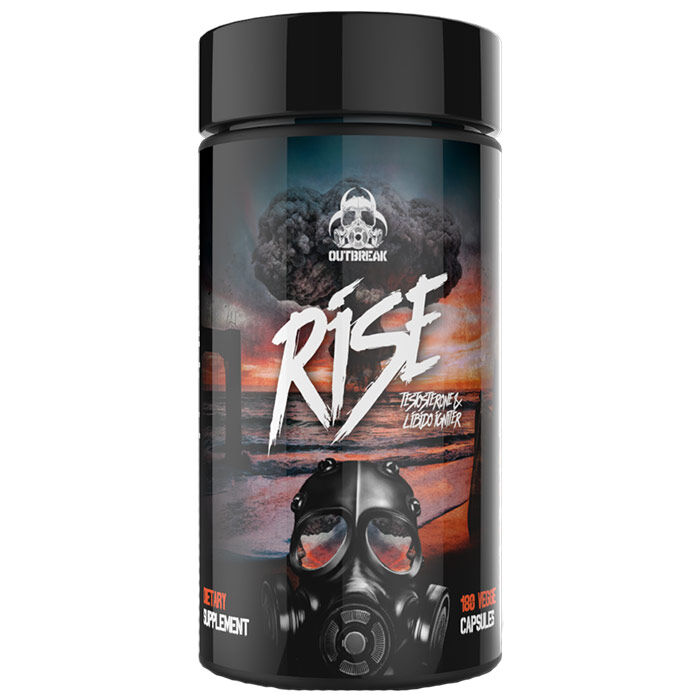 Rise Testosterone Boosters
Type
Testosterone Booster: Intermediate
Offer
Pick 2 FREE items at checkout for every £100 spent to a max of 6 items in total
Rise
Product Guide
Supports natural testosterone production
Reduces your estrogen levels
Boosts libido and performance giving more stamina
Ashwaghandha to increase sex drive
Includes natural mineral compounds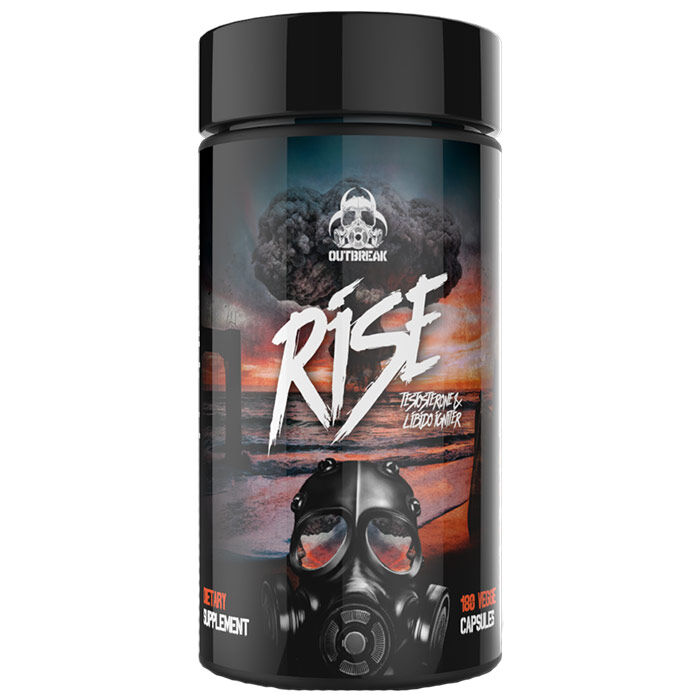 Rise has been clinically shown to significantly raise testosterone levels and decrease estrogen. It's active ingredients stop the aromatisation of testosterone to estrogen. In men, increased testosterone leads to increased libido and performance in the bedroom, increased strength, increases the ability to gain muscle and prevent fat storage. For any man of any age, we're sure you will want to improve body composition, performance in the gym and in the bedroom.
Outbreak Nutrition Rise has been clinically shown to raise and support testosterone and libido levels and to decrease estrogen levels. It is recommended to take this product in a cycle of 30 days on and 30 days off.
Designed with male athletes in mind, this product can be used to increase natural testosterone production. Specifically, males over 30 years old will benefit from extra testosterone (natural testosterone levels start to slowly decline from 20 years of age).