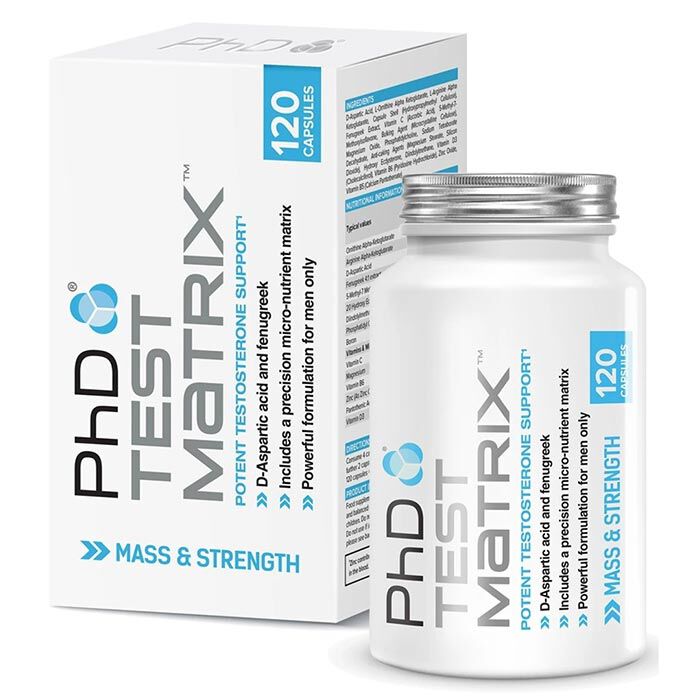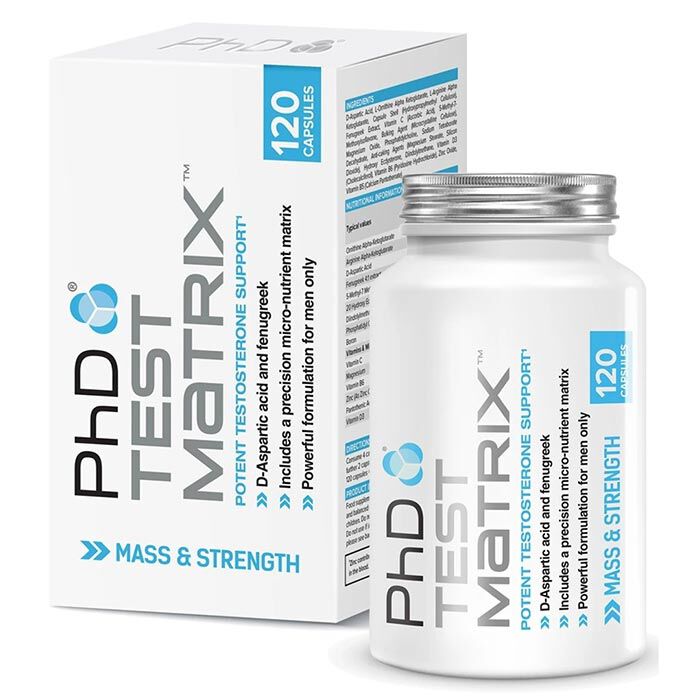 Test Matrix 120 Capsules Testosterone Boosters
Offer
Pick 2 FREE items at checkout for every £100 spent to a max of 6 items in total
Offer
Pick 4 FREE items when you spend £200+
Offer
Pick 6 FREE items when you spend £300+
Test Matrix 120 Capsules
Product Guide
Increases in free testosterone
Maximises testosterone production through increased luteinising hormone levels
Prevents binding of DHT to estrogen receptors
Blocks conversion of testosterone to estrogen
Promotes deeper and more restful sleep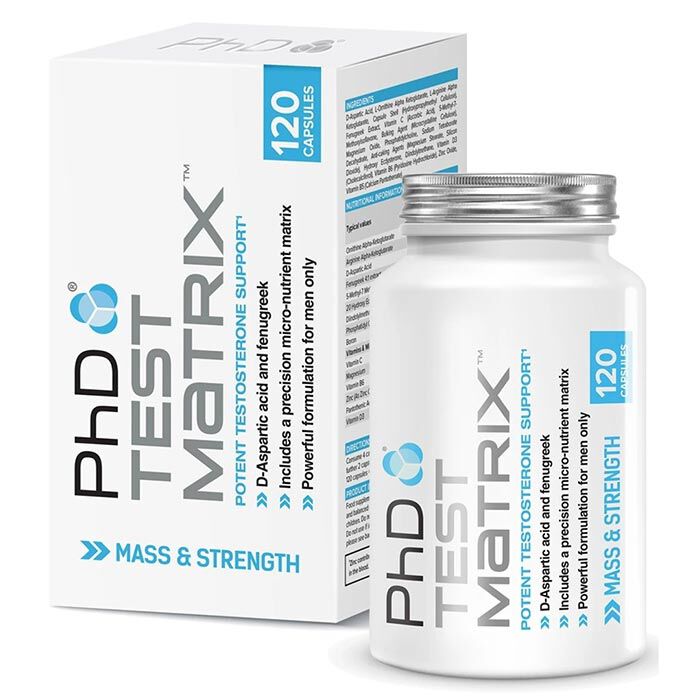 Increasing testosterone levels makes a huge difference to the rate you can gain lean muscle tissue and muscular strength. Many men experience a dip in testosterone levels as they age which can cause a decline in sexual desire and make it difficult to gain lean mass, as well as softer muscle tone. By supplementing with Test Matrix, this can help bring testosterone levels back up to normal level in older aged men and increase natural testosterone levels in younger males.
If you're suffering from low sexual desire or finding it difficult to put on lean muscle mass, it may be worth supplementing with Test Matrix as the ingredients are shown to improve libido and virility as well as free up more testosterone and increase natural production.
Males over the age of 30 will especially benefit from using Test Matrix due to the natural decline in testosterone levels. However younger males will still benefit from an increase in natural testosterone production.
Ingredients
PHD Nutrition Test Matrix 120 Capsules
Directions
Consume 4 capsules daily. Take 2 capsules upon waking and a further 2 capsules 30 minutes before exercise.