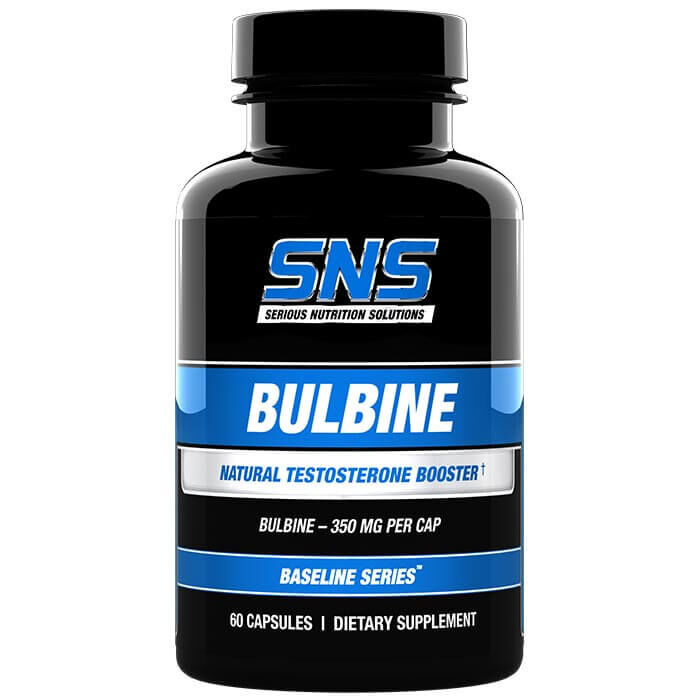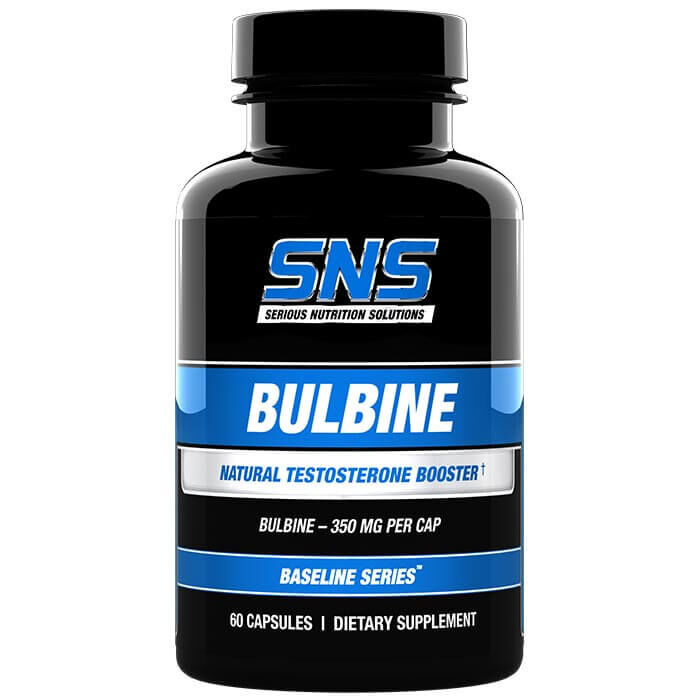 Bulbine 60 Caps Testosterone Boosters
Bulbine 60 Caps
Product Guide
Research proven to boost testosterone levels by 347%
Enhanced strength and muscle mass
Supports a healthy libido and sense of well-being
Harder, more solid physique
Reduction in estrogen levels and excess water
Stacks perfectly with an estrogen blocker for enhanced results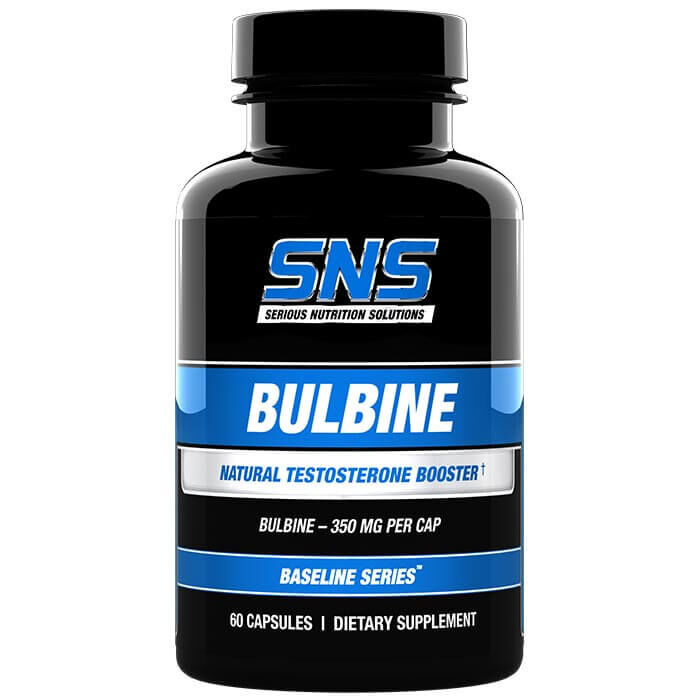 Supplementing SNS Bulbine is a great way to boost natural testosterone levels to help promote gains in strength and lean muscle tissue. In studies it has been shown that bulbine increases testosterone levels by 347%, a record for a natural supplement. Stacking Bulbine with an AI such as Alchemy or Triazole will lead to even better results.
We recommend using Bulbine either by itself or in combination with other natural testosterone boosters or estrogen blockers, when looking to boost natural testosterone levels.
Bulbine is a good option for a male seeking more rapid gains in the gym. By boosting natural testosterone, users can expect faster recovery and increased muscle gains.
Ingredients
Serious Nutrition Solutions Bulbine 60 Caps
Directions
As a dietary supplement, take 1 capsule twice per day spaced out 8 to 12 hours apart. Individuals weighing over 200 lbs. can take 1 capsule 3 times per day spaced out evenly throughout the day. Do not exceed 6 weeks of continuous use without at least a 4 week break.