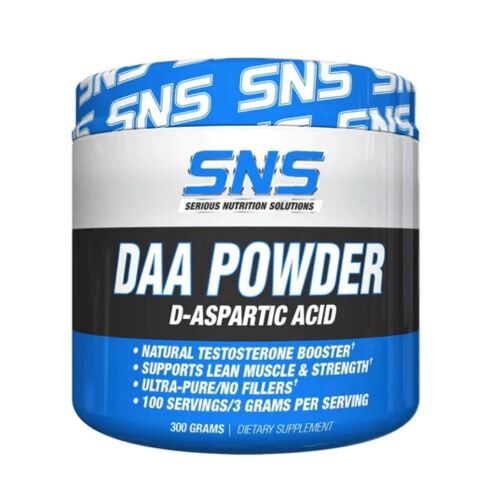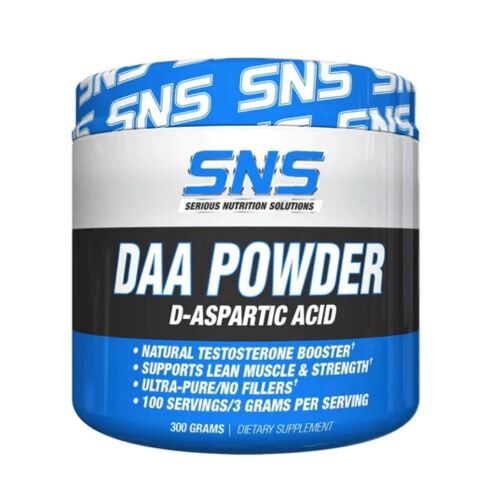 DAA Powder 300g Testosterone Boosters
Offer
Pick 2 FREE items at checkout for every £100 spent to a max of 6 items in total
DAA Powder 300g
Product Guide
Amplifies testosterone output in under two weeks
Clinical studies show increases of nearly 50% in testosterone
Ideal to add to a natural muscle builder stack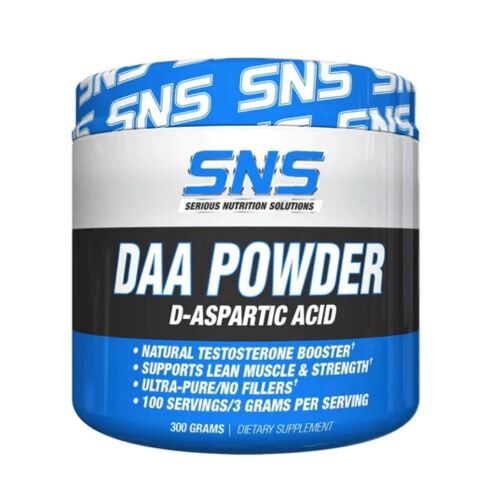 SNS DAA Powder 100g, is a research proven ingredient which supplies the amino acid d-aspartic acid, a form of the natural amino acid aspartic acid. DAA has been shown in studies to rapidly increases testosterone as well as growth hormone levels moderately in as little as two weeks or less making it ideal for someone seeking the benefits associated with higher test levels.
DAA Powder 100g can be used at any time of the year, regardless of if your goal is bulking or dieting and is typically used in short, two week cycles.
Men aged over 21 will be most suited for taking DAA Powder 100g.
Ingredients
Serious Nutrition Solutions DAA Powder 300g
Directions
As a dietary supplement, consume 1 scoop per day on an empty stomach, or with the first meal of the day. Do not consume for longer than 8 weeks without at least a 4 week break before using again.