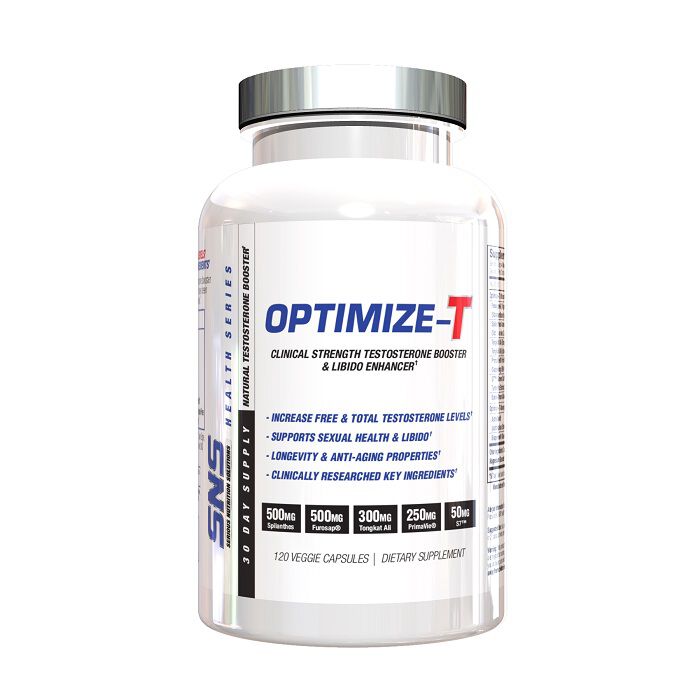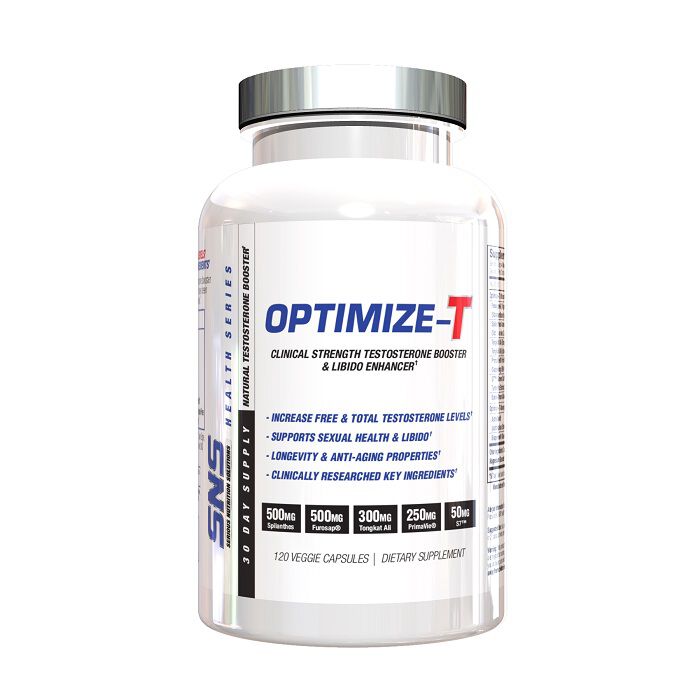 Optimize-T 120 Capsules Testosterone Boosters
Type
Testosterone Boosters
Offer
Save 50% on shipping when you spend £150 (UK is FREE over £50).
Optimize-T 120 Capsules
Product Guide
Turbocharge nitric oxide movement
Skyrocket your testosterone
Get your libido on the rise
Prevent the negative health impacts of hormonal change
Confidence in your training
Extensive range of worldwide ingredients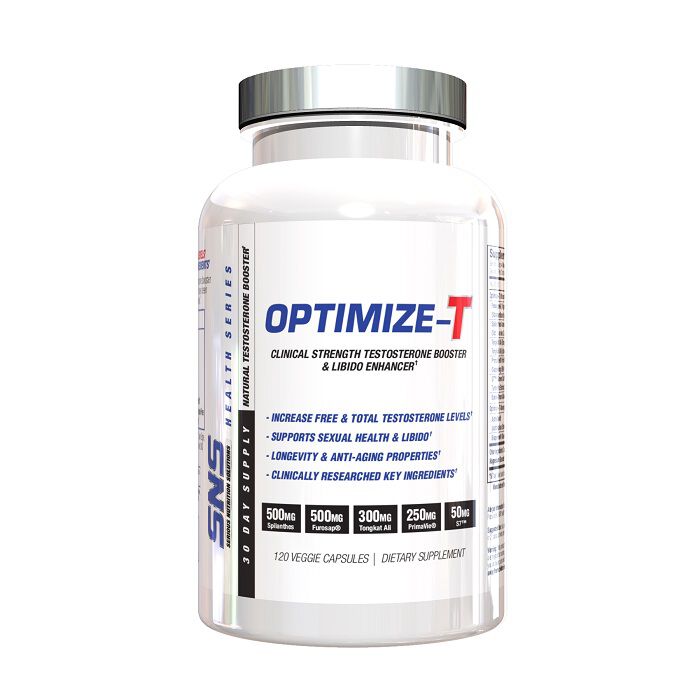 For the fellas to keep on course to their fitness targets, as well as keeping a healthy and happy lifestyle in a number of aspects, keeping on top of your testosterone levels is paramount. Say goodbye to stress, anxiety and hair loss worries, and welcome a strong libido and even stronger workouts to your routine.
There are two options with the 4-capsule-per-day dosage. Either take them all in one go or divide 2 capsules into different parts of the day. Optimize-T is for daily consumption.
Optimize-T is for the men who are noticing some differences to their body - feeling stressed, putting on the pounds, losing your hair? Change to your testosterone could be the problem, and therefore the solution.
Ingredients
Serious Nutrition Solutions Optimize-T 120 Capsules
Directions
As a dietary supplement, take 4 capsules per day. You may take 4 capsules once per day, 2 two capsules twice per day. Preferably with food.