Animal Stak
Product Guide
Optimises endocrine systems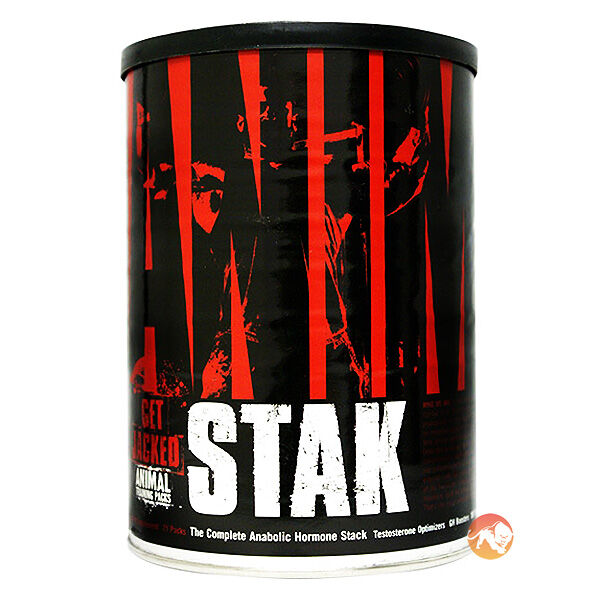 Men usually reach their peak maturity in their mid/late 20's and once they hit their 30's they start to experience natural drops in testosterone and GH levels. A shortfall in these can have a detrimental impact on muscle mass so it is recommended for people during this time to supplement on natural testosterone boosters to preserve their test levels as well as their hard-earned gains. Even those who suffer from low testosterone level naturally can benefit from supplementing with Animal Stak. As part of this blend you also get ingredients which reduce the build-up of cortisol which can halt your muscle building as well as increase the levels of body fat.
It is recommended to consume this product when trying to gain muscle mass or else improve body composition and hormonal status.
Animal Stak is created to boost natural testosterone levels as well as GH which are important in muscle building so therefore is suitable for men.
Ingredients
Universal Animal Stak
Directions
Take one pack daily for 3 consecutive weeks. On training days, take it 30 minutes prior to exercise. On non-training days, take it on an empty stomach, between meals. For best results, cycle this product following a schedule of three weeks on and one week off.