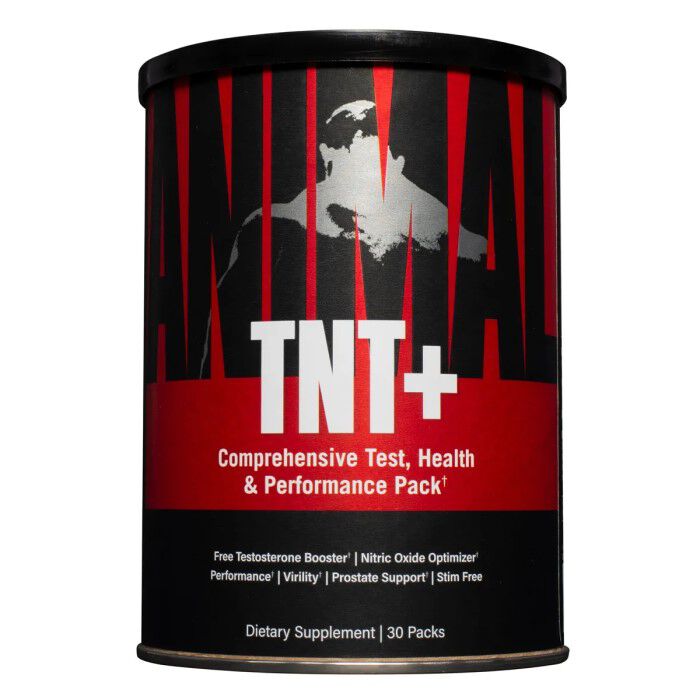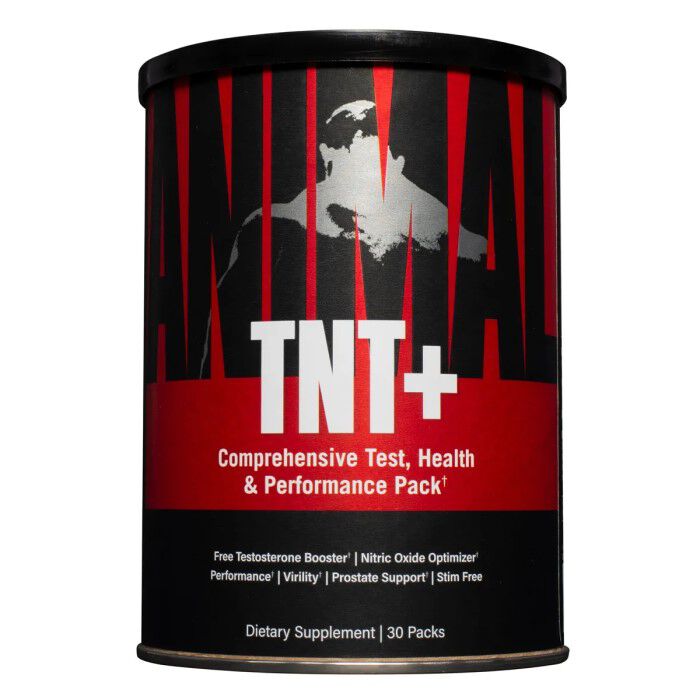 Animal TNT+ 30 Paks
Product Guide
Comprehensive men's health and wellness pack
Testosterone booster & virility complex
Adaptogen complex to help manage stress
Nitric Oxide and circulation support for blood flow
Ashwagandha to help reduce stress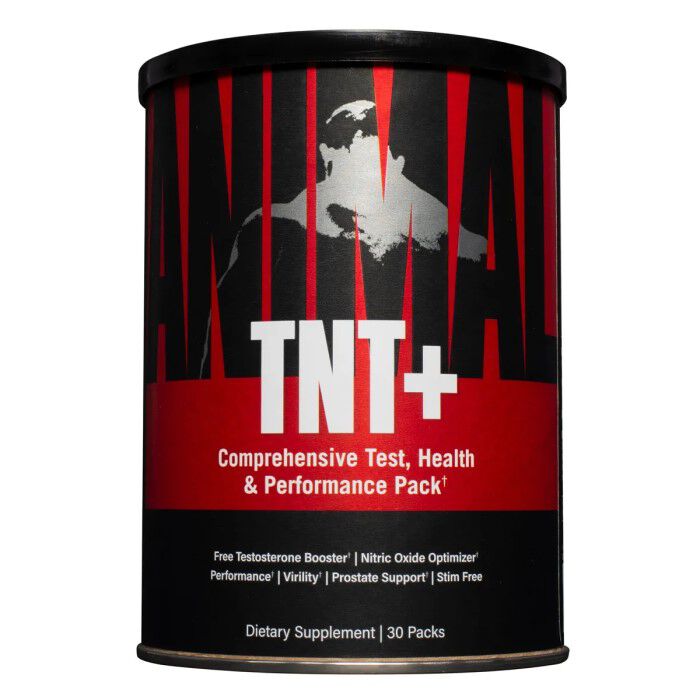 Use Animal TNT+ to up your game both in, and out, of the gym.<p> This comprehensive test boosting health and performance pack has been carefully and specifically formulated to support testosterone levels, lean muscle mass, cardiovascular support, strength and endurance, particularly for the mature male. <p> The formula used in this supplement has been scientifically designed and trademarked using researched ingredients such as Testofen®, Nitrosigine®, adaptogen Ashwagandha and super herbs such as Saw Palmetto, Maca, Tribulus, Horny Goat Weed and more.
Use Animal TNT+ when you feel like your body needs that extra love and attention for optimal health and wellbeing as you get a little bit older. When you want to continue to smash your goals and performance in the gym but want to minimise the stress and damage to your body, this supplement provides a wide range of excellent health, wellbeing and performance supporting ingredients to keep you in tip top shape.
Animal TNT+ is great for any male looking to improve their performance, health and wellbeing, and is particularly well suited to the older male looking for that extra bit of health boost.
Ingredients
Universal Animal TNT+ 30 Paks
Directions
Consume 1 packet with breakfast or any other meal during the day.