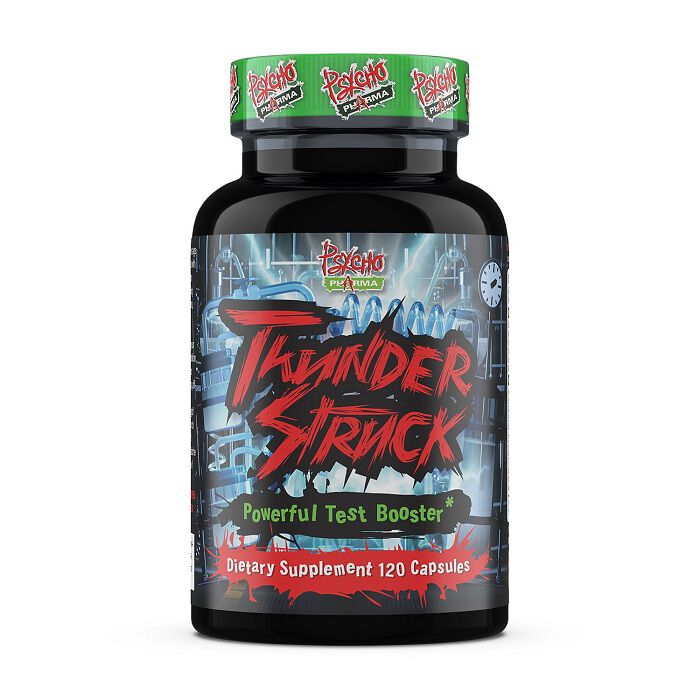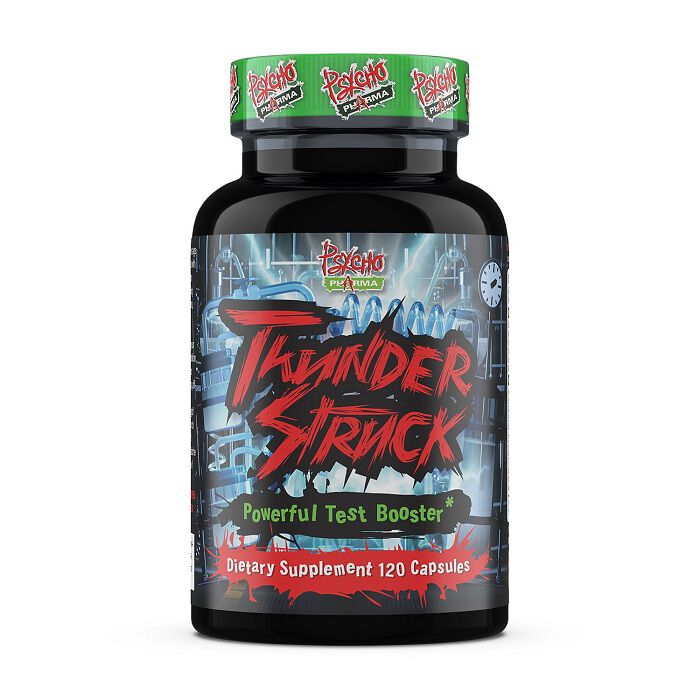 Thunderstruck Testosterone Boosters
Type
Muscle Building Supplements
Offer
Save 50% on shipping when you spend £150 (UK is FREE over £50).
Thunderstruck
Product Guide
Built around the strongest, legal non-drug aromatase inhibitor in existence
Incorporates Psycho Pharma's own Thunderstruck Blend
Includes a vitamin and mineral blend for replenishment of what is lost in sweat
Includes the recently popular S-7
Keep your testosterone levels how you'd like as you get older
Get some 'thunder down under'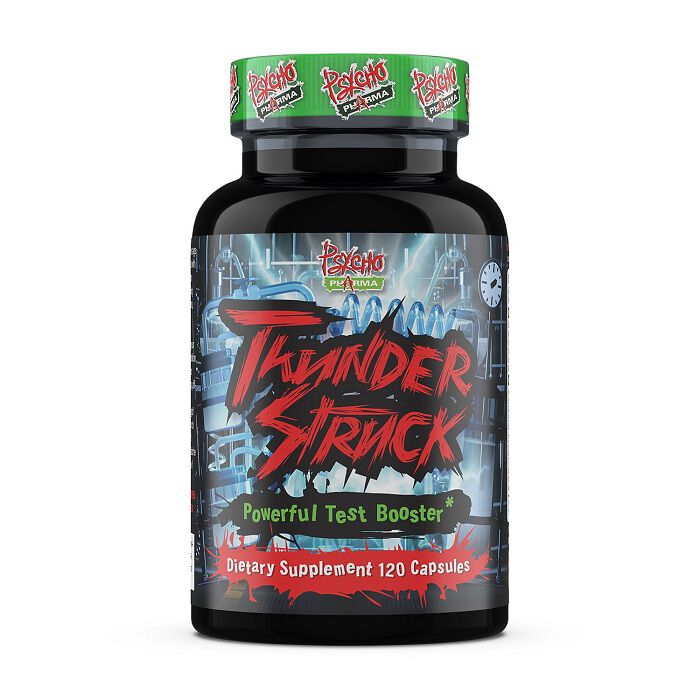 Testosterone is a vital component for everyday health as well as fitness. Psycho Pharma have included in their own Thunderstruck Blend in these capsules, based around a compound that is used all over the world by bodybuilder; dubbed Androst. Also, with a boost in testosterone comes a load more of sweat. The vitamins and minerals blend is designed to assure that you're not losing too much of what is needed; such as zinc and magnesium.
It is time to consider taking Thunderstruck when you want to take care of your testosterone levels. It is a daily supplement, with 4 capsules making up one serving; take your serving at any time of the day. Your sleeping pattern shouldn't be affected, as the only caffeine that is included is from green tea extract in S-7. Thunderstruck does not need to be cycled.
If you are looking to explore your potential in regards to muscle growth, or you're noticing physical changes that may be as a result of testosterone reduction, then this is for you. If it is the latter, then you only have so much control, as age cannot be helped, but do what you can! Recommended for male use only.