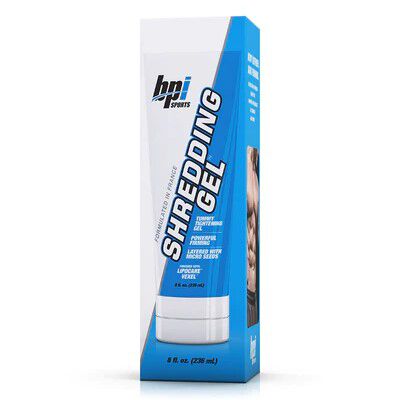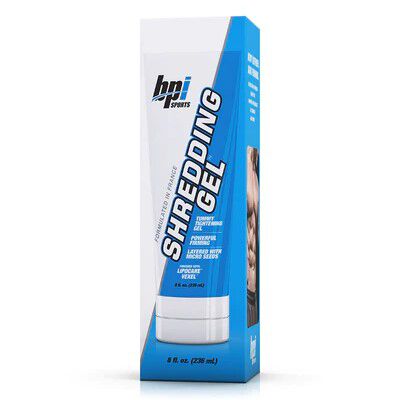 Shredding Gel 236ml Topical Fat Loss
Offer
Pick 2 FREE items at checkout for every £100 spent to a max of 6 items in total
Shredding Gel 236ml
Product Guide
Maximise fat loss and metabolism
Target stubborn fat deposits
Activate powerful lipolysis process
Advanced thermogenic formula
Transdermal delivery for optimal results
Premium quality and safety assurance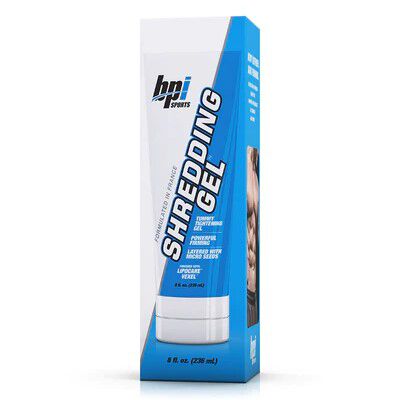 Use BPI Shredding Gel as a cutting-edge solution to accelerate your fat loss journey. Its powerful thermogenic formula boosts your metabolism, maximising calorie burning potential and the gel targets stubborn fat deposits, activating lipolysis for efficient fat breakdown. With its transdermal delivery system, the product directly targets fat cells beneath the surface - BPI Shredding Gel is a premium quality solution that helps you achieve a leaner physique and unleash your body's fat-blasting potential.
Use BPI Shredding Gel during the cutting phase of your training programme. Once you have built a solid foundation of muscle and strength, you can incorporate this product to specifically target stubborn fat and enhance your fat loss efforts. By introducing BPI Shredding Gel during this phase, you can take advantage of its thermogenic and lipolysis activation properties to maximise your body's fat-burning potential and achieve a more defined physique.
BPI Shredding Gel is best suited for individuals who are committed to their fat loss journey and seeking to achieve a leaner and more defined physique. It is ideal if you are looking to maximise your fat-burning potential, target stubborn fat deposits, and boost your metabolism. Whether you are an athlete, fitness enthusiast, or someone striving for a sculpted body, BPI Shredding Gel is designed to help you reach your goals effectively and efficiently.
Ingredients
BPI Sports Shredding Gel 236ml
Directions
Apply BPI Shredding Gel to clean, dry skin in the morning or evening. Massage a thin layer of gel into the areas you want to improve such as thighs, waist, hips, buttocks, stomach and upper arms. Do not apply Shredding Gel to any other parts of your body.