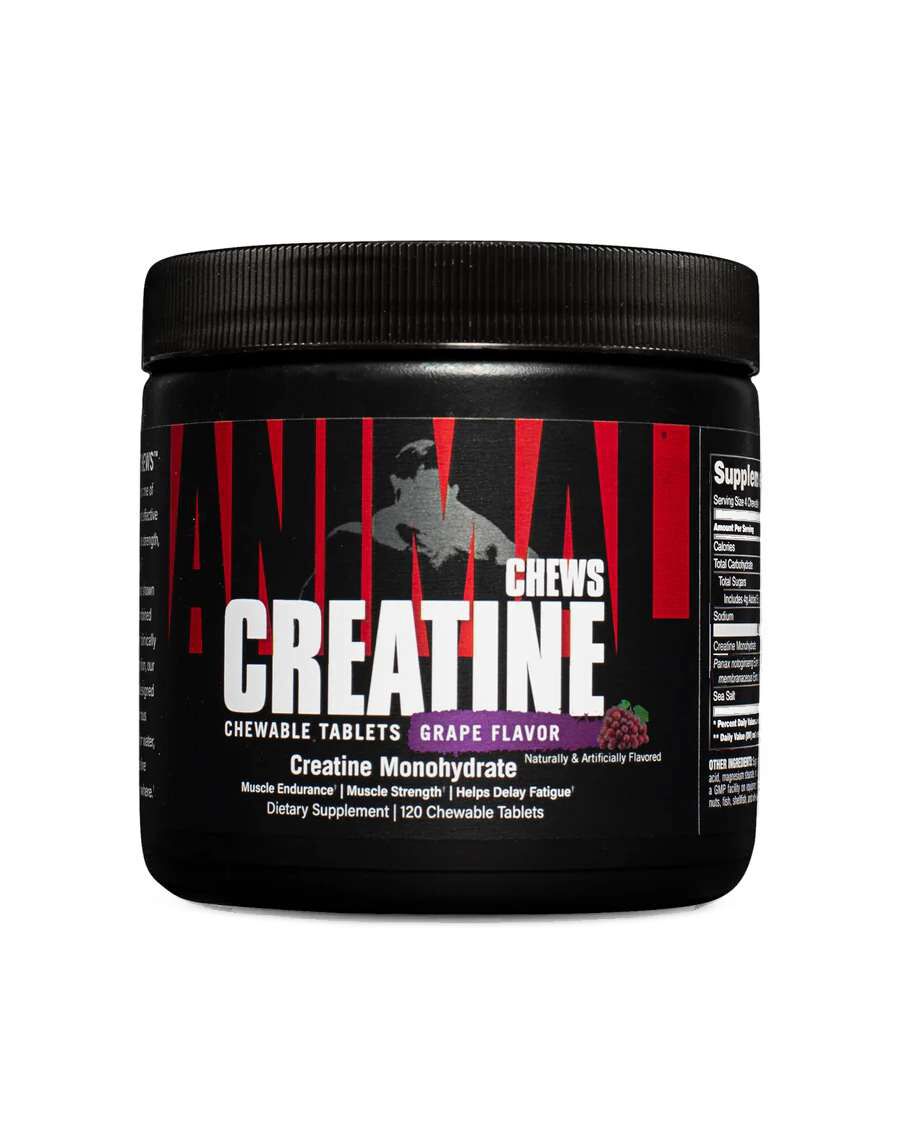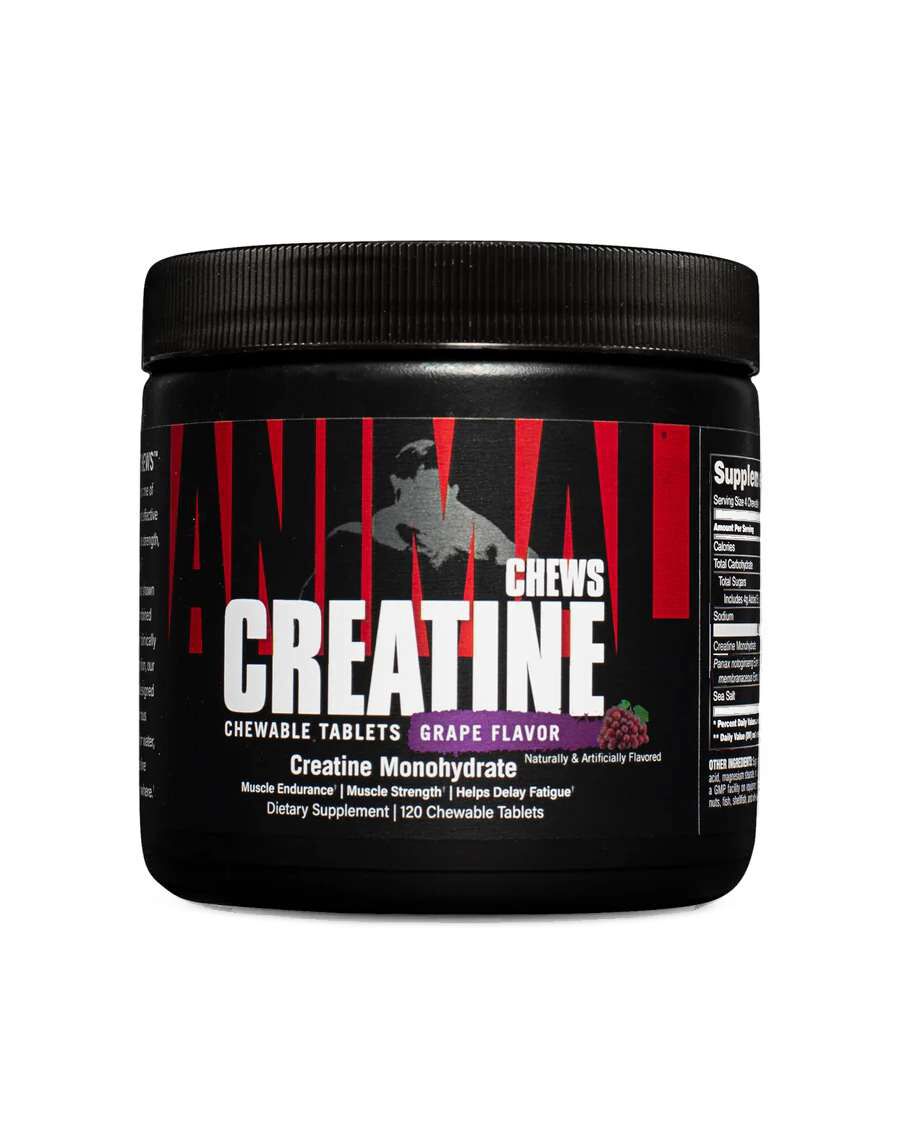 Creatine Chews 120 Tablets Grape
Product Guide
A tastier way to supplement on Creatine
Tri-glycaemic Carb Matrix to optimise Creatine Uptake
5g of Creatine per serving
Creatine in a flavoured Chew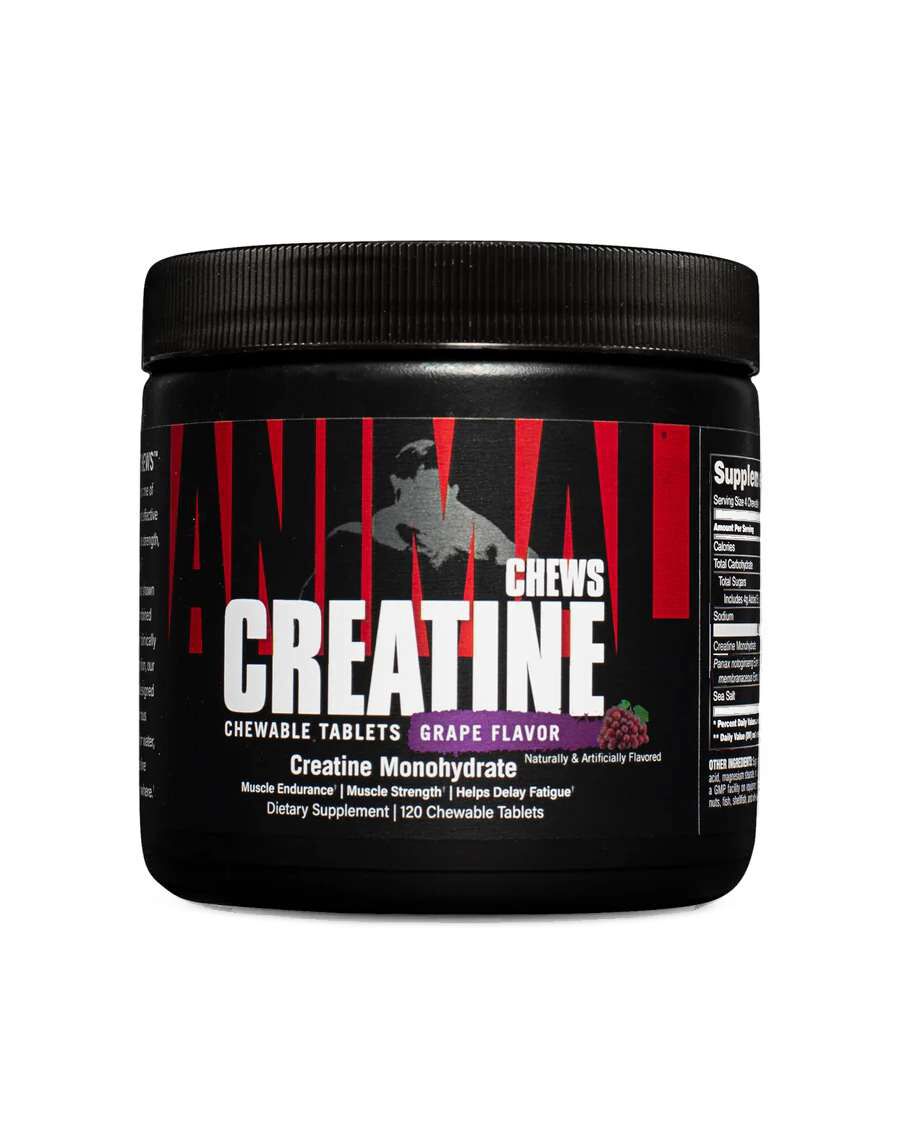 Creatine is the most researched supplement on the market proving many times the benefits of which come from supplementing with Creatine. That being said, Creatine has shown to increase strength, speed and power as well at increasing the volume of muscular tissue making you look bigger and fuller. Mixed with tri-glycaemic carb complex improves Creatine absorption in the muscles making it more effective than taking Creatine on its own. Now comes as a Chew making it easier to consume without all the fuss.
There is a lack of research showing the optimal time to consume Creatine so it is recommended to be consumed before and after training.
Creatine Chews by Universal Nutrition is a great product for everyone who struggles to get their Creatine intake daily due to a hectic lifestyle or just don't like the grittiness of normal Creatine powder. Easy to carry and consume makes is a great product to consume Creatine on the go.
Ingredients
Universal Creatine Chews 120 Tablets Grape
Directions
Chew 4 tablets daily. For best results, take one serving within 30min following your workout.