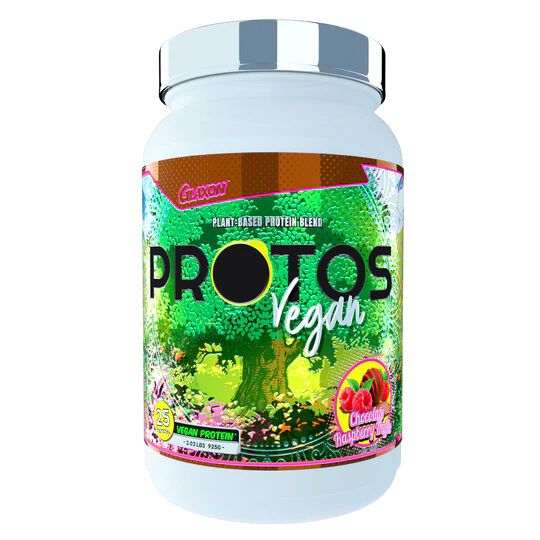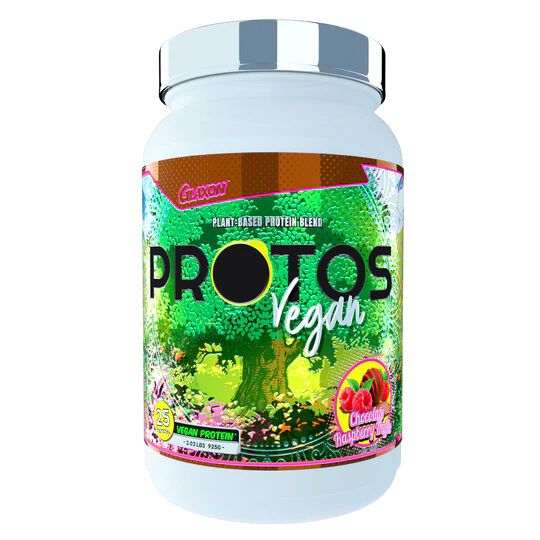 Protos Vegan Protein 25 Servings Raspberry Truffle Vegan Protein
Offer
Buy 1 Get 1 Half Price on Glaxon!
Offer
Pick 2 FREE items at checkout for every £100 spent to a max of 6 items in total
Offer
Pick 4 FREE items when you spend £200+
Offer
Pick 6 FREE items when you spend £300+
Protos Vegan Protein 25 Servings Raspberry Truffle
Product Guide
Aid in the growth and repair of muscle tissue
Contains Velositol for uptake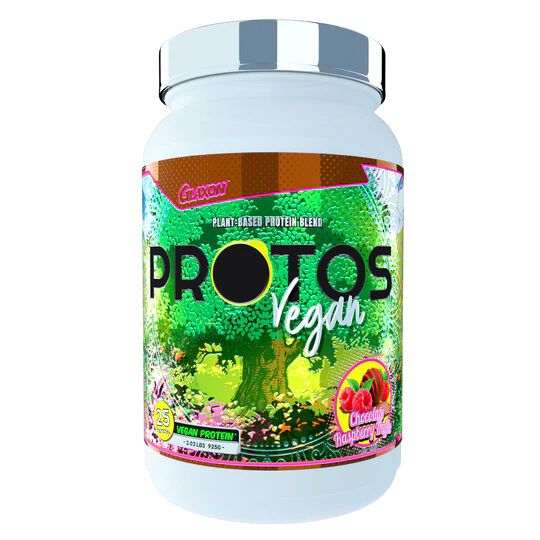 If you're trying to increase lean muscle tissue, and want to do it more efficiently than is possible with other vegan proteins - you should try Protos Vegan. Protos Vegan is naturally low in carbs and fats while providing a substantial amount of protein from various sources. If you're looking to get the most out of your anabolic window by taking a blend of different protein sources, Protos Vegan consists of 3 different types of protein that have varying absorption rates, and is further potentiated by the inclusion of Velositol®.
Protein supplements are just that, a way to supplement protein in your diet! This means that a scoop of whey can be used in place of any complete protein source, such as tofu or quinoa. Common times to enjoy protein are post-workout or pre-bed, but what really matters is that you are consuming adequate total protein across the day.
Protos Vegan is perfect for anyone who wants a sweet and delicious way to meet their protein needs. Add some variety to your diet by mixing into yoghurt, oats or even pouring over cereal!
Ingredients
Glaxon Protos Vegan Protein 25 Servings Raspberry Truffle
Directions
Protos Vegan should be mixed with 8-10oz of water, almond milk, or beverage of choice. Consume immediately post workout, before bed, or throughout the day to supplement protein intake.