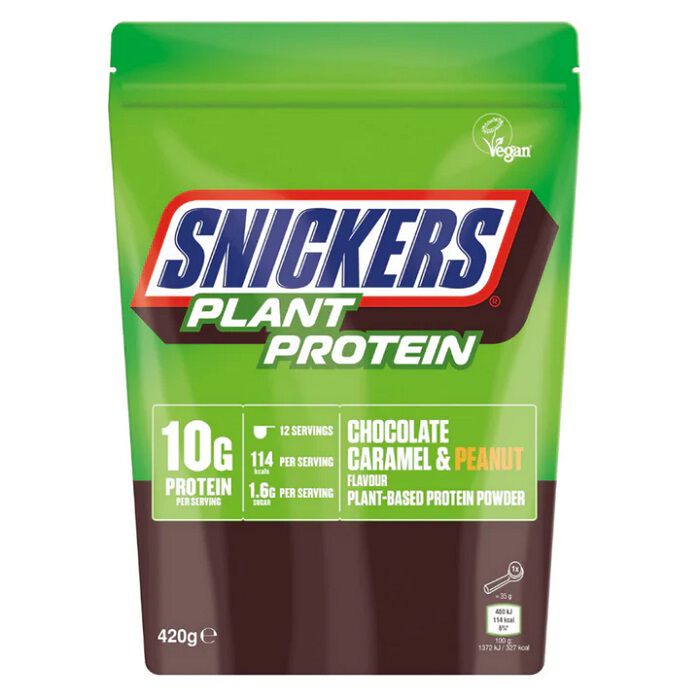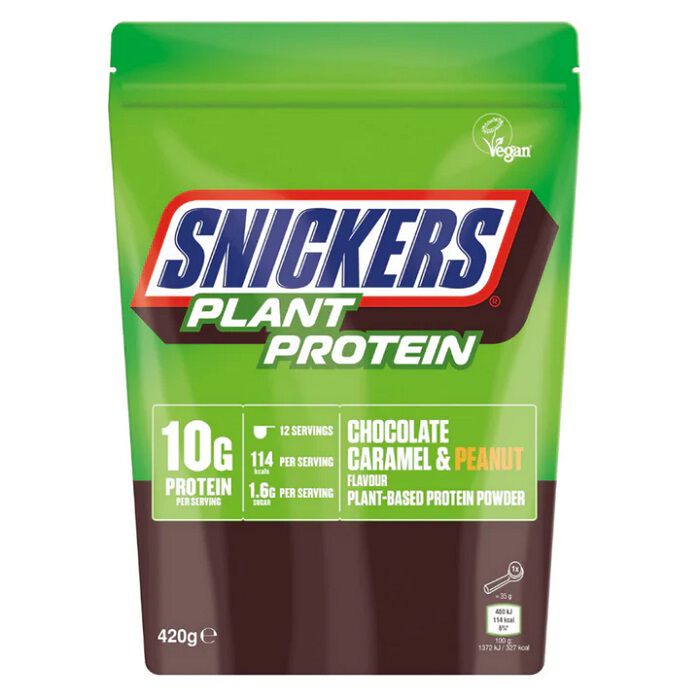 Snickers Plant Protein Powder Vegan Protein
Offer
Get 30% off on all clearance products!
Offer
Pick 2 FREE items at checkout for every £100 spent to a max of 6 items in total
Offer
Pick 4 FREE items when you spend £200+
Offer
Pick 6 FREE items when you spend £300+
Snickers Plant Protein Powder
Product Guide
Only 114kcals per serving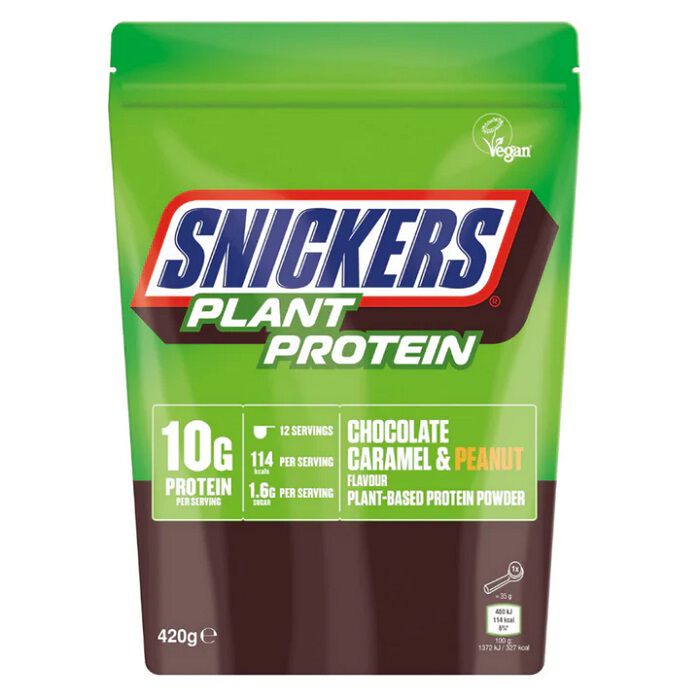 If you are struggling to hit protein intake from plant based sources, a vegan protein powder is a great tool to have! This is not just any vegan protein... it is authentic SNICKERS flavour. Kill a sweet craving AND hit your macros in one hit!
The shake has fairly balanced macros, meaning it's great to use as a small meal between whole food meals. Can also be added to increase protein in meals like oats, smoothies, and yogurt!
Trying to reduce your consumption of dairy based products? Don't want to miss out on the great taste of your favourite candy bars? This is one for you! Snickers Plant Protein Powder is a vegan shake with great macros and taste.
Ingredients
Mars Snickers Plant Protein Powder
Directions
Mix one scoop with 200-250ml water, vegan milk or mix into a smoothie up to 5 times per day. You can also add it to your morning oats, for a great start to your day.