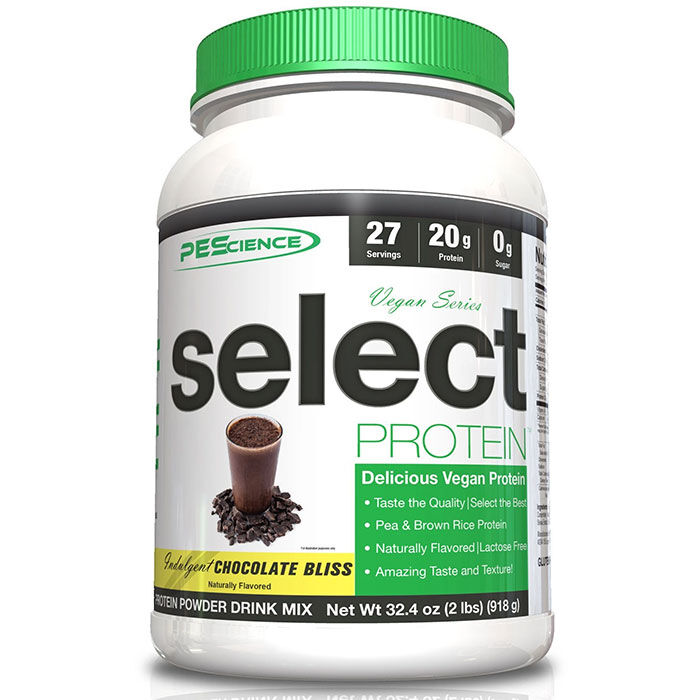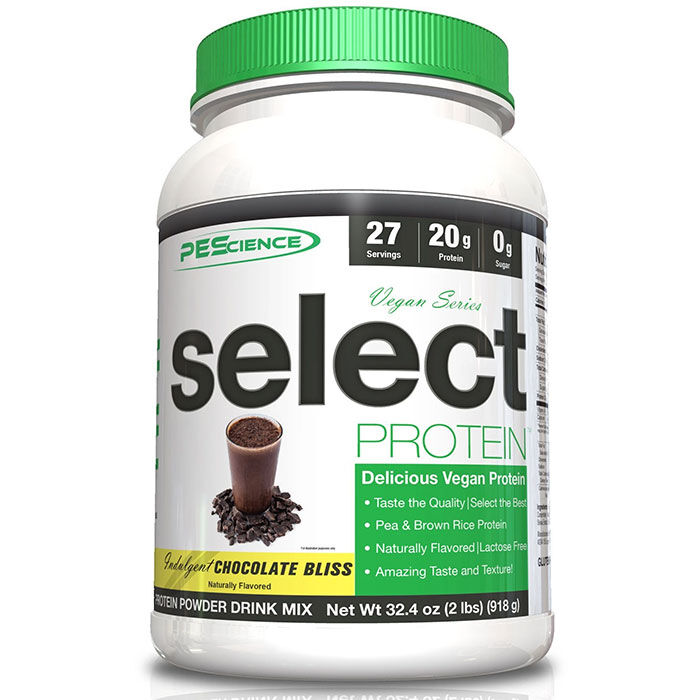 Select Protein Vegan Series
Product Guide
Naturally sweetened with stevia
Balanced amino acid profile comparable to whey protein
Uses brown rice and pea protein
20g of protein per serving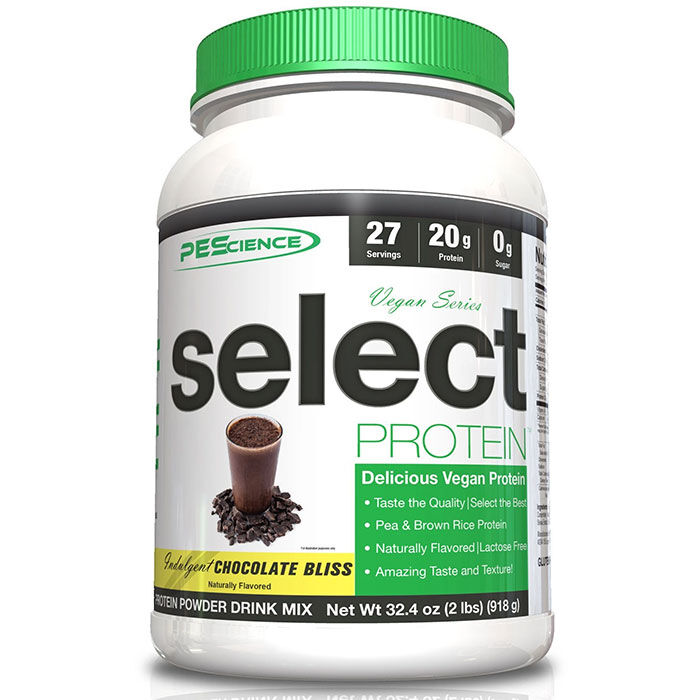 Select Vegan Protein gives the same taste and high protein quality found in PEScience's original Select Protein but without the use of any artificial flavours or dairy proteins. Free from soy and lactose, Select Vegan mixes up to make a smooth, rich-tasting shake that makes you forget that this is a vegan protein.
Select Vegan Protein can be used throughout the year to help reach your daily protein requirements.
Vegans, as well as those trying to avoid excessive consumption of dairy proteins as well as individuals wanting a protein flavoured naturally.