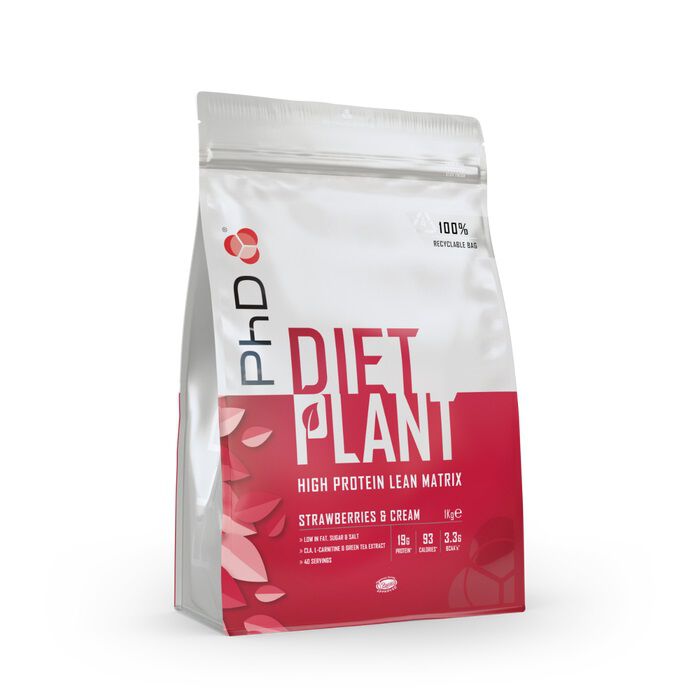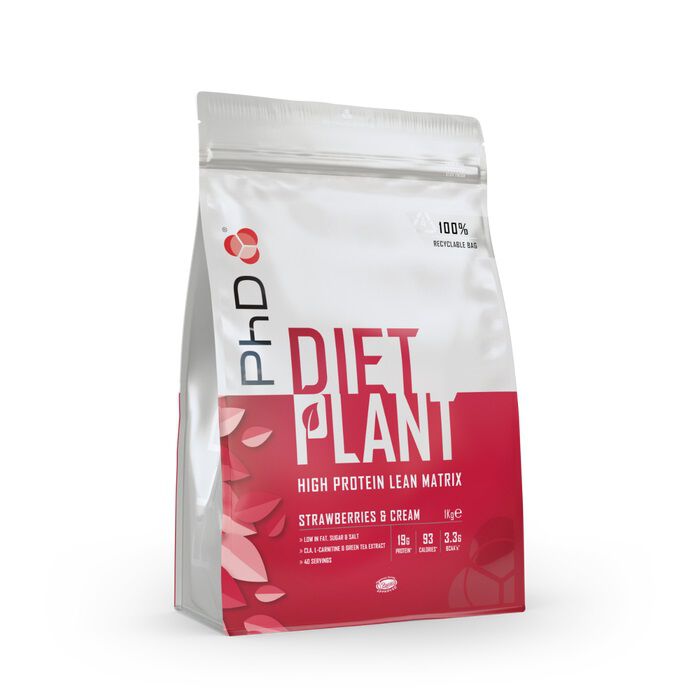 Diet Plant Protein 1kg Strawberry & Cream Vegan Protein
Offer
£100 to £600 orders get extra £105-£700 in free gifts. More spend = better free gifts.
Diet Plant Protein 1kg Strawberry & Cream
Product Guide
Under 94 calories per serving
Contains CLA, L-Carnitine & Green Tea extract
Great tasting and smooth texture
Available in 3 amazing flavours of Vegan protein powders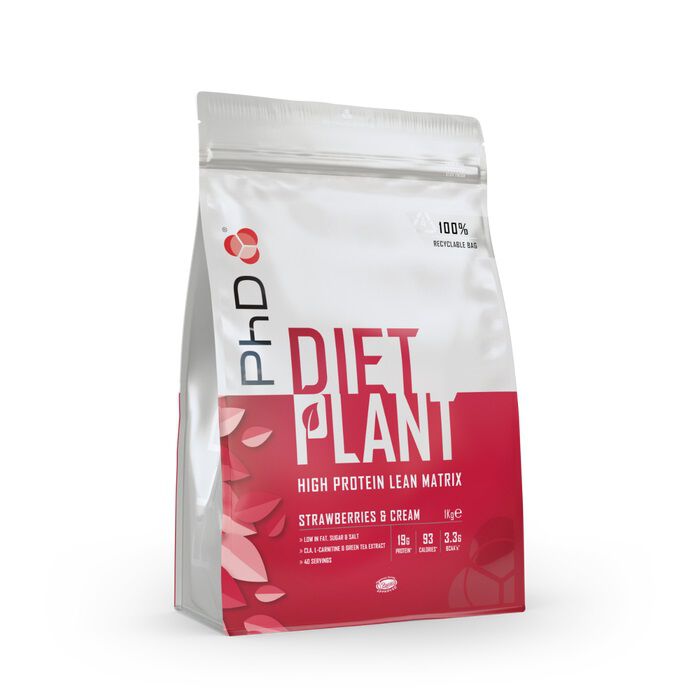 PhD diet plant is a high protein, low sugar under 100 calories per serving plant based protein powder. With added fat burning ingredients, including CLA, L-carnitine & Green tea. Same great formulation as the original diet Whey, but replacing the milk and whey protein with plant protein
Diet Plant can be used at any time. It's great added to a smoothie, which can be used for breakfast or in between meals throughout the course of the day. Diet Plant helps curb hunger cravings too, which is perfect for those seeking fat loss or looking to maintain a leaner physique, as it offers feelings of satiety in between meals.
Diet Plant is suitable for men and women aiming to maintain or build lean muscle mass, with a greater emphasis on keeping body fat low, and who choose to follow a plant based diet.
Ingredients
PHD Nutrition Diet Plant Protein 1kg Strawberry & Cream
Directions
Mix 1 serving in a shaker with water or plant milk of choice.