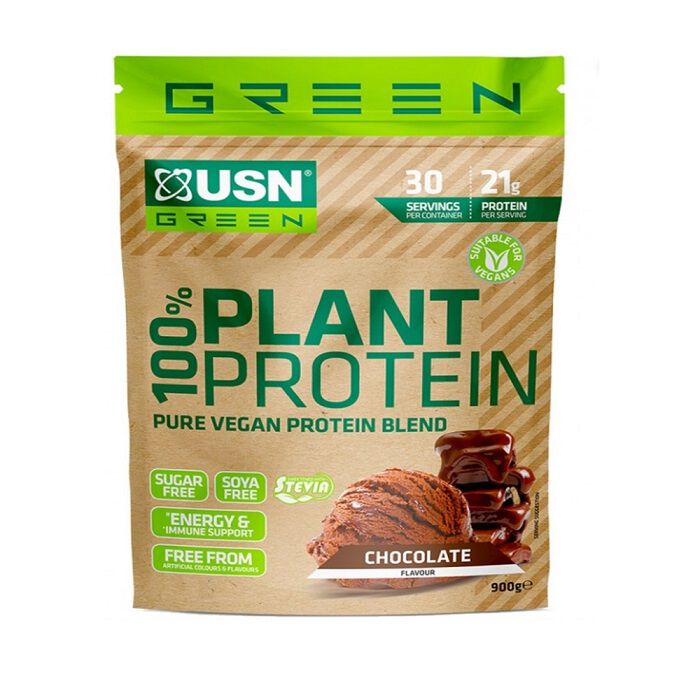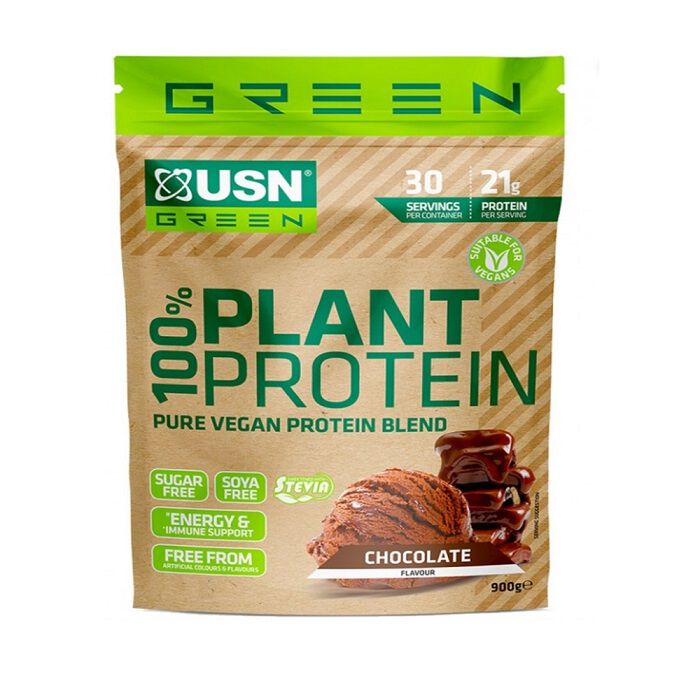 USN 100% Plant Protein 900g Chocolate
Product Guide
Pea, rice and hemp protein
Great tasting and easy to mix
Perfect if vegan or dairy intolerant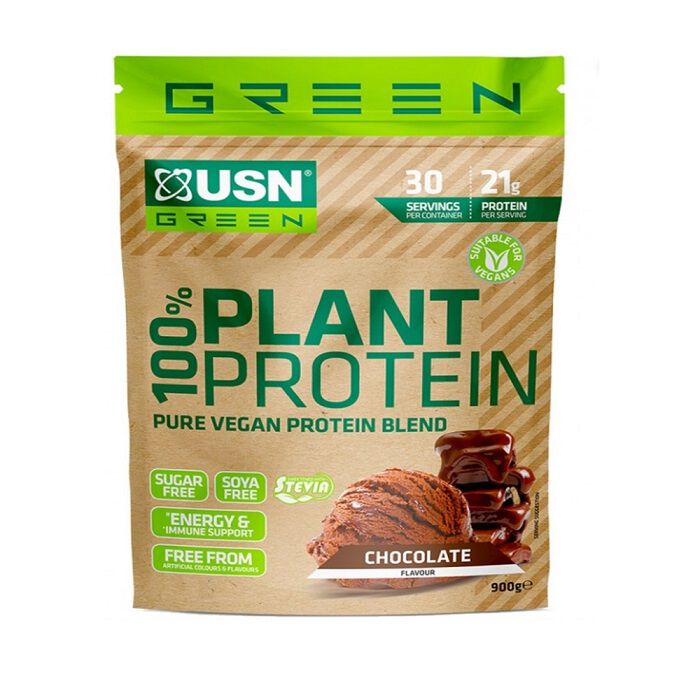 Getting enough protein in a vegan diet can be tricky, especially from tasty sources! With a massive 23g protein per serving, this will help you towards your macro goals.
Any time a serving of protein is needed, such as postworkout.
Anyone can use this, especially those following a vegan diet or who don't tolerate whey well.
Ingredients
USN USN 100% Plant Protein 900g Chocolate
Directions
Mix 1 30g (1 scoop) with 300ml of Water and shake well for 30 seconds in a hand-held shaker.