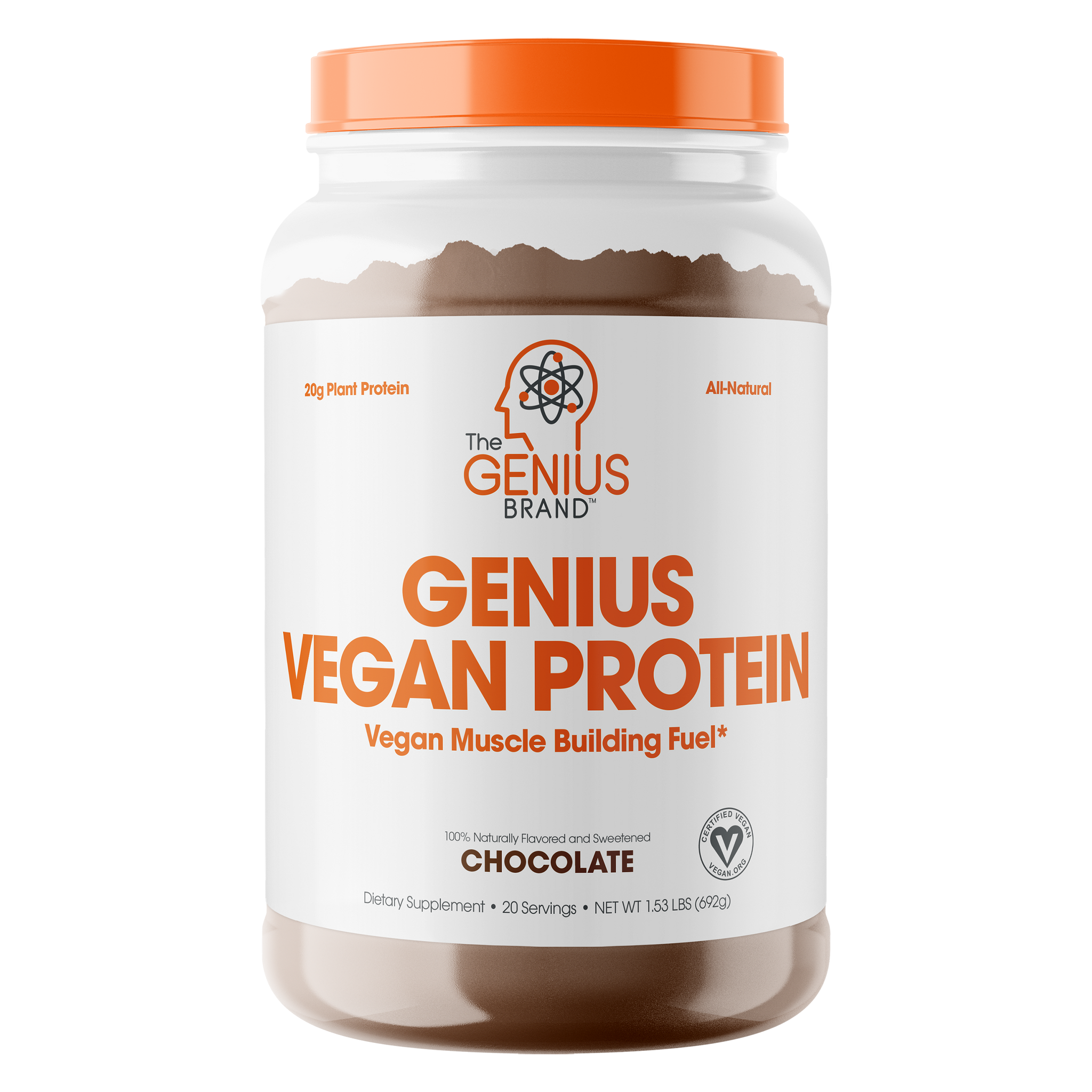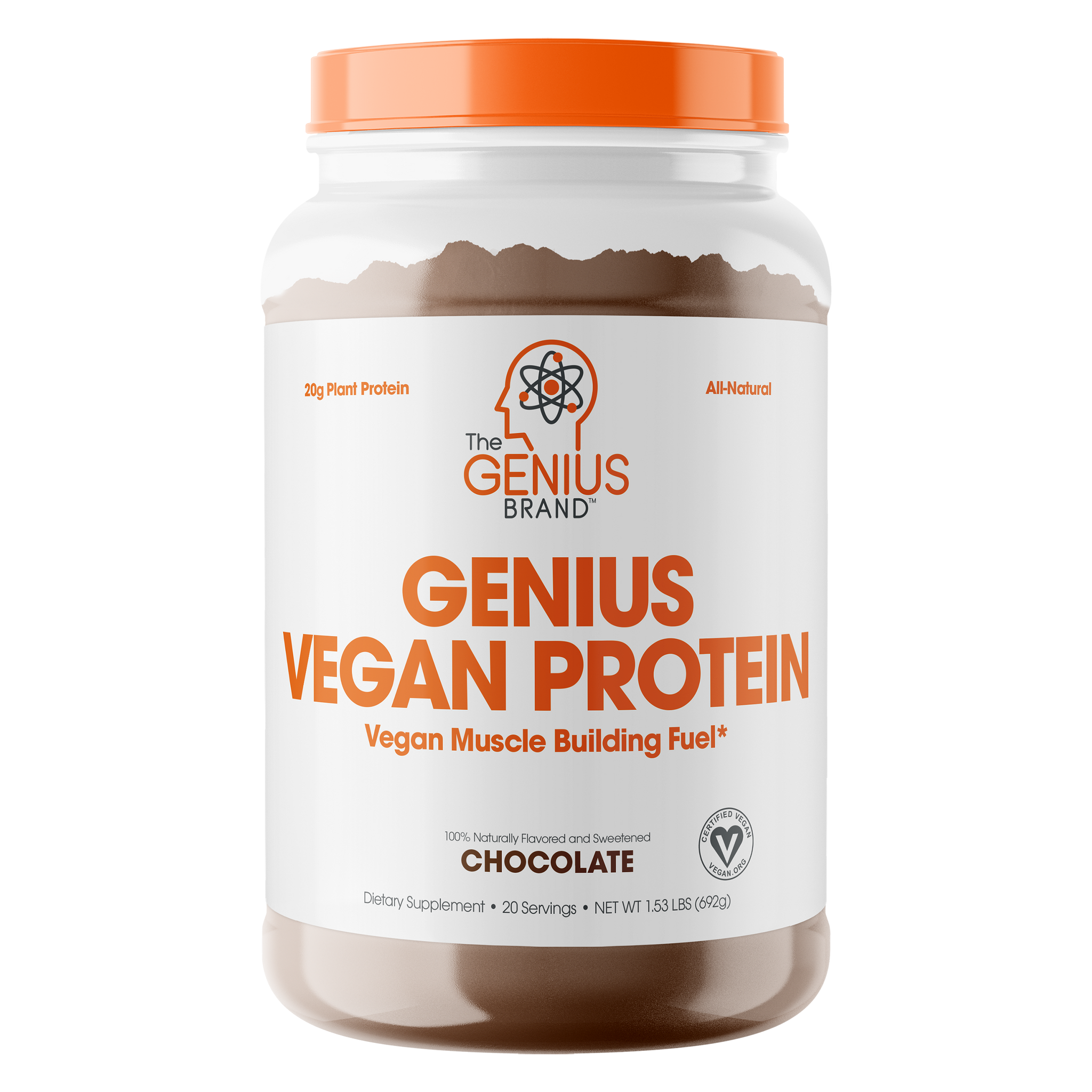 Genius Vegan Protein 20 Servings Chocolate
Offer
Get 30% off on all clearance products!
Genius Vegan Protein 20 Servings Chocolate
Product Guide
Pea Protein Isolate & Pumpkin Seed protein
Superior Protein Synthesis
Naturally Sweetened With Stevia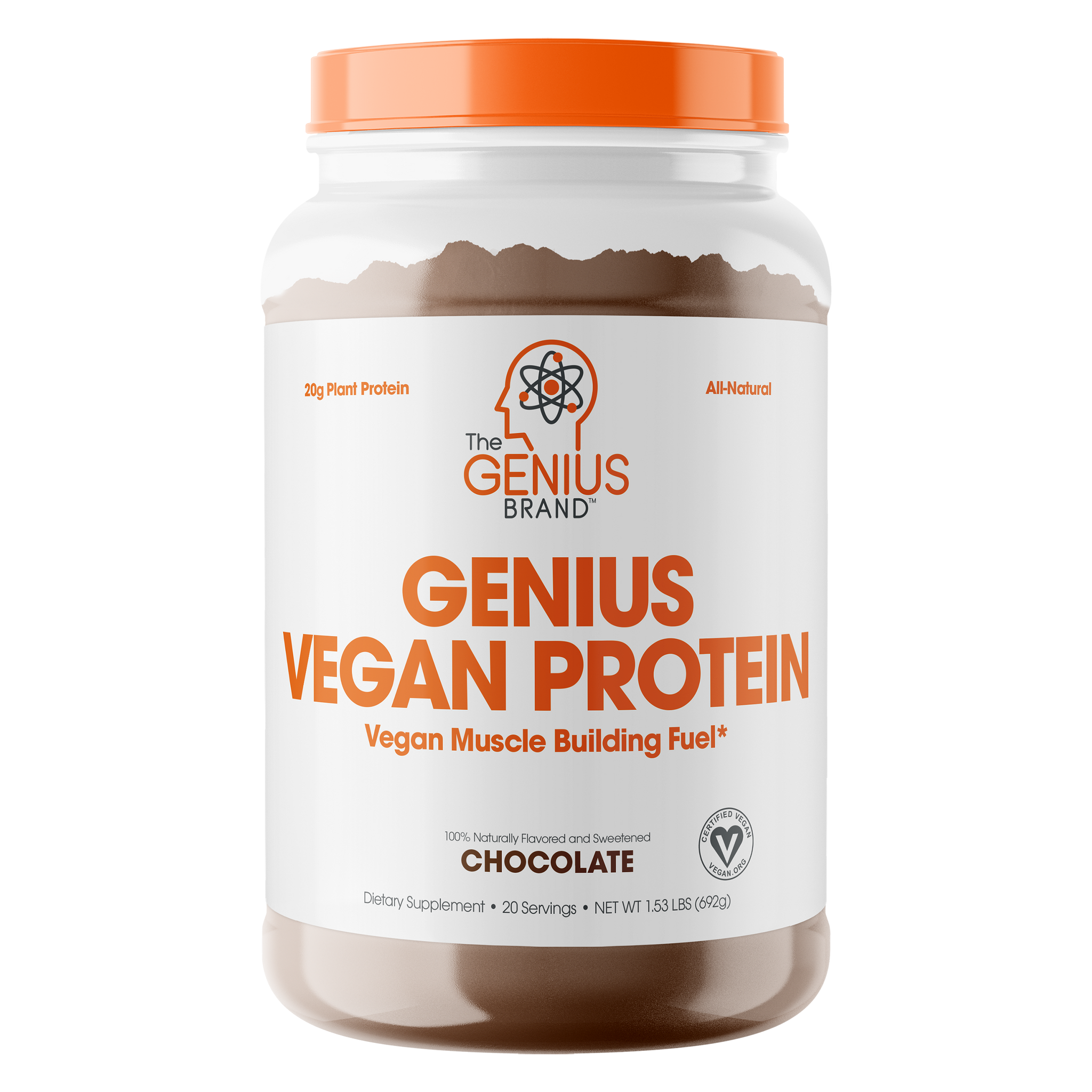 Genius Vegan Protein is a deliciously smooth and creamy plant-based protein powder giving you 20g of Pea Protein Isolate and Pumpkin Seed protein alongside trademarked Velositol® for superior protein synthesis making lean muscle building easier than ever! <p> The Genius Vegan Protein is one of the tastiest available! It doesn't have the gritty, chalky taste common with other plant protein brands. Created with Dutch cocoa powder and natural sweeteners, the Genius Vegan Protein is one you can't miss out on! <p> This protein is also ideal for stacking together with other supplements, for improved muscle building and recovery you can stack together with unflavoured creatine to consume before training.
Genius Vegan Protein is great at any time of day. Whether you choose to take yours pre-workout, post-workout or as a meal replacement, the quality nutrient profile of the Genius Vegan Protein provides an excellent array of benefits for you to enjoy any time you need.
Genius Vegan Protein is ideal for anyone following a vegan or vegetarian diet who leads an active lifestyle, is looking to achieve exercise and muscle building goals, or simply wants to meet their daily protein intake.
Ingredients
The Genius Brand Genius Vegan Protein 20 Servings Chocolate
Directions
Mix 1 level scoop with 300-400ml of water or beverage of your choice and consume 10-60 minutes post workout or 30-60 minutes pre workout. Or consume throughout the day to meet your daily protein needs.