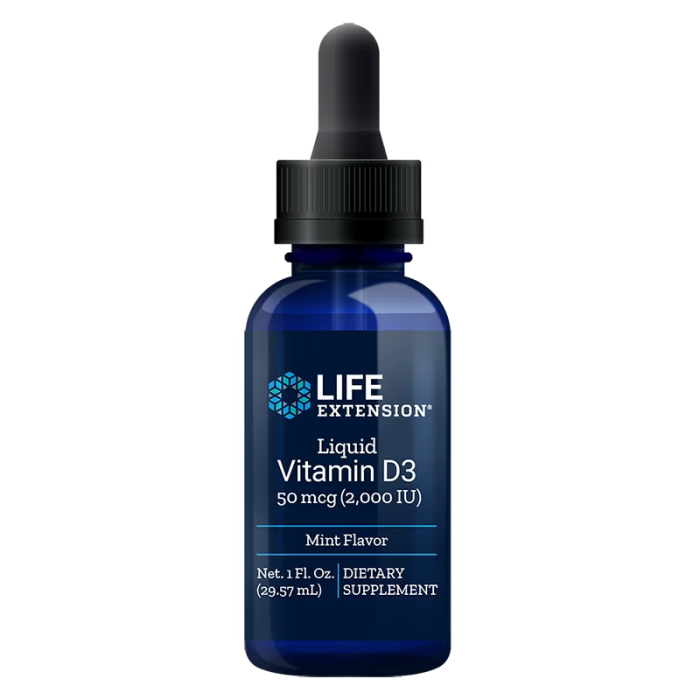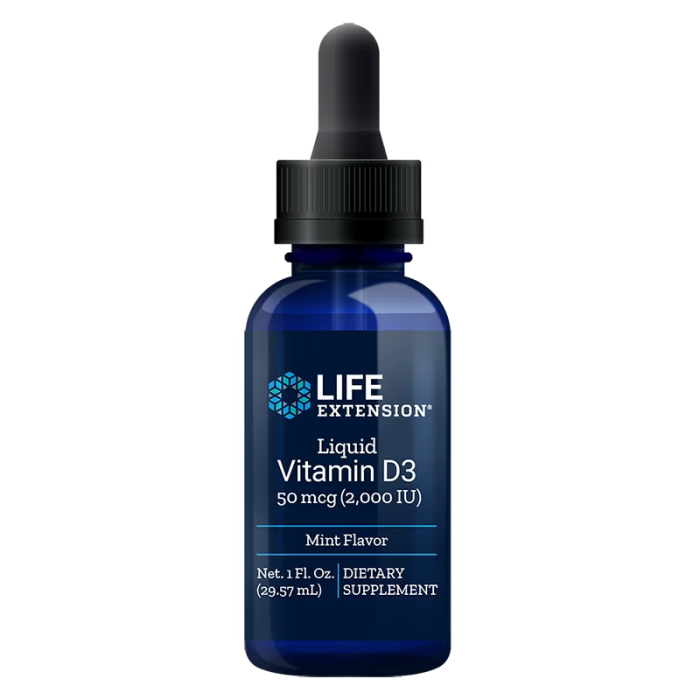 Liquid Vitamin D3 Vitamins & Mineral Supplements
Type
Vitamins & Mineral Supplements
Offer
£100 to £600 orders get extra £105-£700 in free gifts. More spend = better free gifts.
Liquid Vitamin D3
Product Guide
Maintains healthy cognitive function
Support immune system function
Promotes endothelial health
Helps maintain already-healthy blood pressure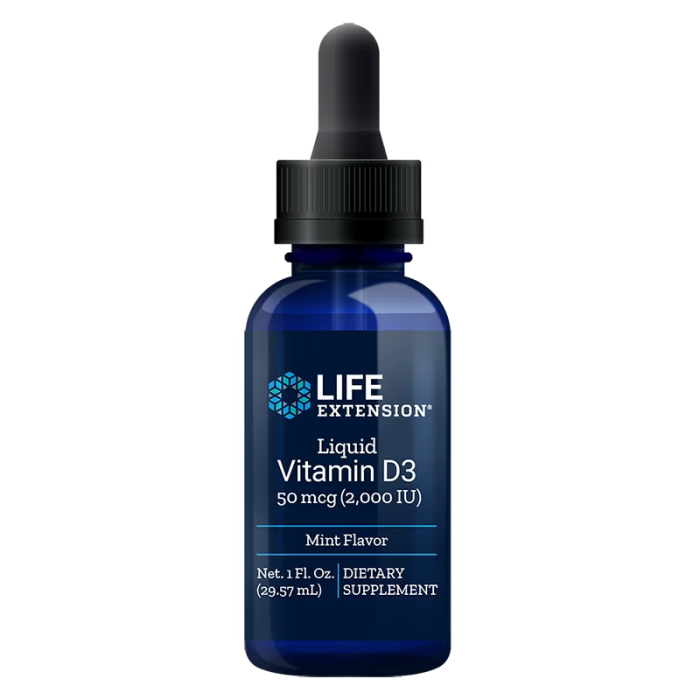 Supplementing with vitamin D goes a long way. Supplementing with Life Extension Liquid Vitamin D helps preserve youthful cognitive function, supports bone and immune system health, helps maintain already-healthy blood pressure, encourages a healthy inflammatory response and promotes endothelial function. <p>Vitamin D is often called the sunshine vitamin because your skin manufactures it when exposed to sunlight, but that shouldn't be your only source as it isn't always a convenient or viable option. Whilst there's nothing better than being outside on a really nice day whether going for walks, being in the garden or doing sports, this doesn't always guarantee you're getting enough vitamin D. Especially during winter months for many countries. Therefore, adding a vitamin D supplement like this liquid version from Life Extension, goes a long way to achieving optimal levels.<p>
Use Life Extension Liquid Vitamin D when you need to top up your daily vitamin D levels, this can be used all year round especially important during autumn and winter months when there is less sunlight. <p>Life Extension recommend taking 5,000 IUs a day, but this will depend on your vitamin D blood level. Be sure to check with your doctor to see what one is right for you. This vitamin D3 supplement delivers 50 mcg (2,000 IU) of vitamin D3 as cholecalciferol per liquid drop. We suggest that you take a 25-hydroxy vitamin D blood test after 3 months to assess and adjust your dosage. Your optimal blood levels should be 50–80 ng/ml year-round.
This product is perfect for everyone both men and women, who want to make sure they are optimising their vitamin D levels.<p> Particularly useful for people at risk of vitamin D deficiency because they have very little or no sunshine exposure. This includes anyone who is not outdoors often for example, if they're frail, housebound, in an institution like a care home or usually wear clothes that cover up most of their skin when outdoors. These people may also not be making enough vitamin D from sunlight.