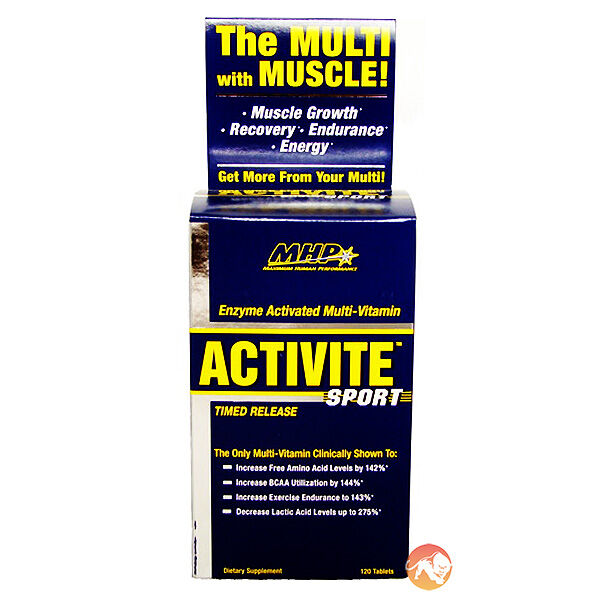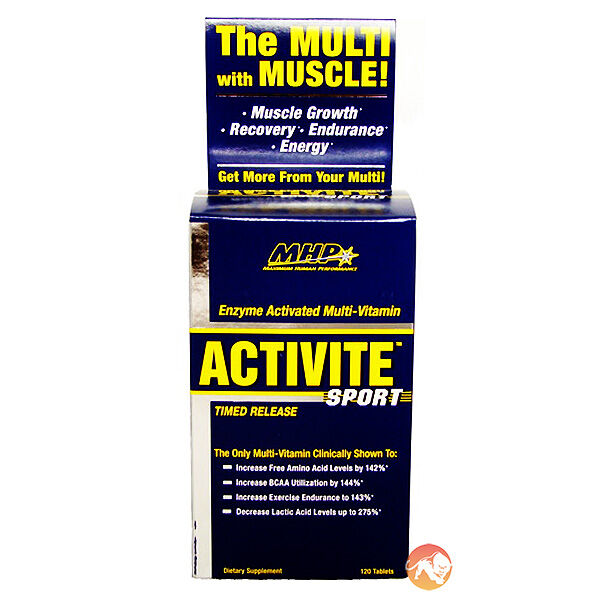 Activite Sport 120 Tablets
Product Guide
25 Potently Dosed Vitamins and Minerals
Contains a clinical dosage of Spectra
Comprehensive digestive enzyme blend
Enzyme Activated Multi-vitamin
Wide spectrum of beneficial ingredients specifically formulated to enhance performance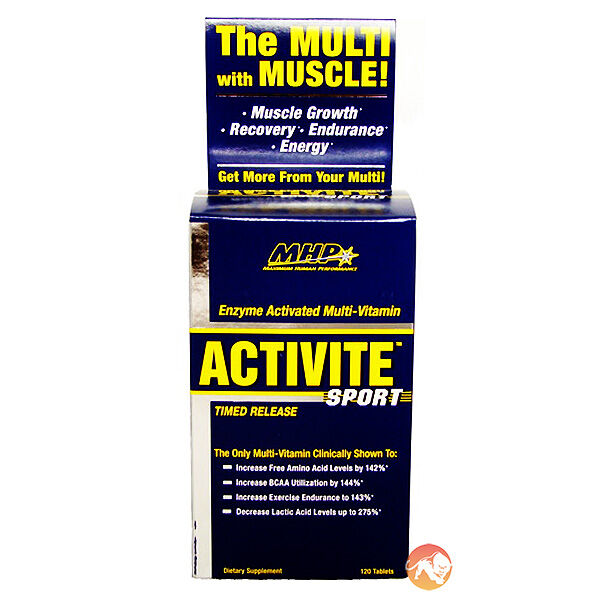 Everyone knows that vitamins and minerals are needed to support good health and proper body functions however; macronutrients (proteins, carbohydrates and fats) are the real determinants of whether or not you will achieve your goals of building lean muscle, reducing body fat, increasing energy and endurance and maximizing performance. Anabolase is a patented interactive food optimizer that can actually improve the absorption and utilization of proteins, carbohydrates and fats. Anabolaseis an anabolic enzyme system comprised of three advanced enzyme blends: Aminogen, Carbogen' and Lipolase'. Each enzyme provides a specific function to help you make better use of your meal.
Activite should be consumed every day with your meals to improve the absorption of nutrients and take full advantage of the ingredients in this product.
Anyone looking for a high quality multi-vitamin packed with potent antioxidants and strong enzyme complexes. This is an all in one multi specifically designed for every athlete.
Ingredients
MHP Activite Sport 120 Tablets
Directions
Take 4 Activite Multi tablets once daily with a meal and water.