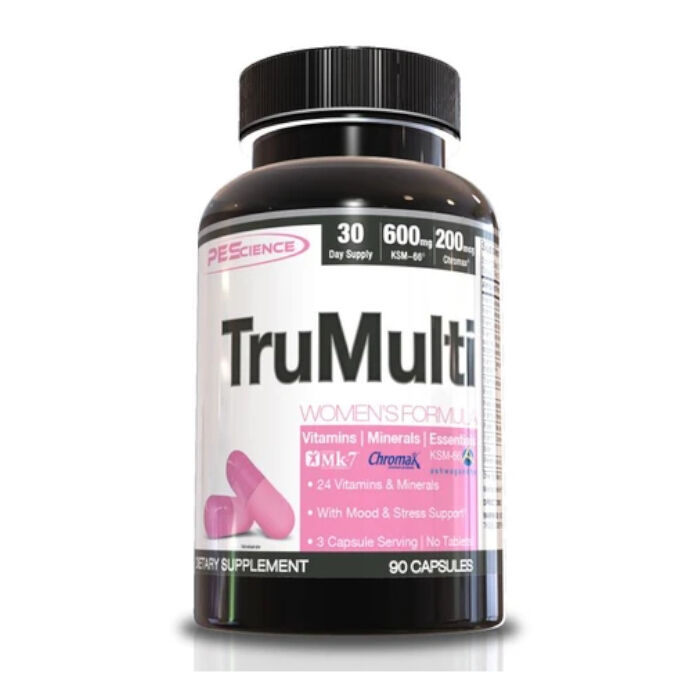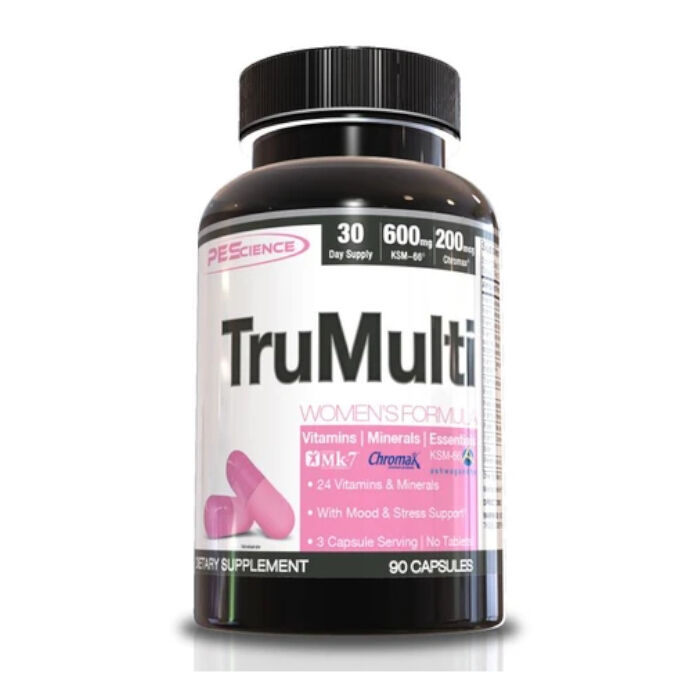 TruMulti Women's 90 Caps Vitamins & Mineral Supplements
Type
Vitamins & Mineral Supplements
Offer
Buy 1 Get 1 Half Price
Offer
FREE PEScience Gift Pack (Prolific, Alphamine, Select Protein samples) when you spend £75
Offer
£100 to £600 orders get extra £105-£700 in free gifts. More spend = better free gifts.
TruMulti Women's 90 Caps
Product Guide
Contains 23 vitamins and minerals essential for physiological function
Contains Ashwagandha root extract
Optimally doses of premium ingredients
Supports women's general health
Supports an active and stressful lifestyle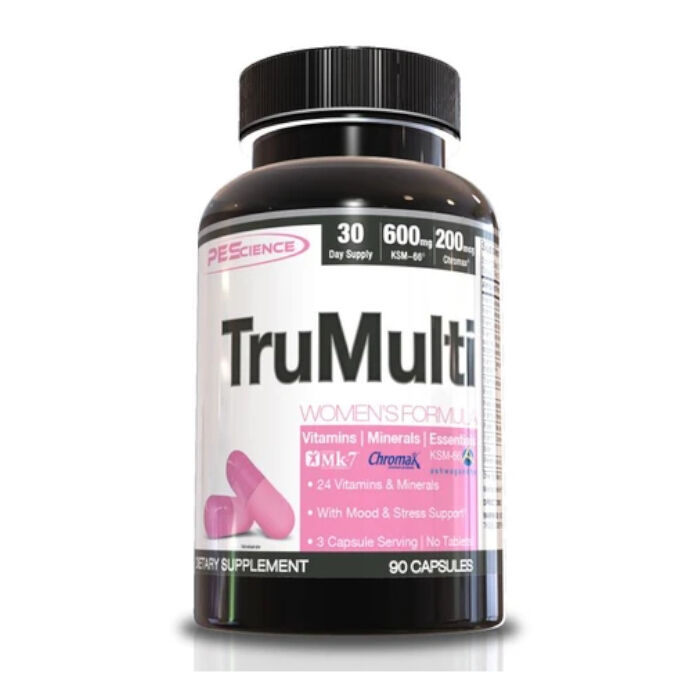 PEScience TruMulti Women's has been designed for the active female athlete. It contains over 23 vitamins and minerals that provides optimal doses and forms of the most important micronutrients we need to function at peak levels to make it stand above other cheaper alternatives. It is a comprehensive multivitamin and mineral that covers all angles which you would expect from this type of supplement, but rarely get. There is also Ashwagandha root extract present in PEScience TruMulti Women's to help support normal psychological function and alleviate the stress of everyday life.
Can be used on a constant basis to maintain your levels of essential vitamins and minerals
PEScience TruMulti Women's has been designed for women who have active lifestyles and want to improve their general health.
Ingredients
PEScience TruMulti Women's 90 Caps
Directions
Take 3 capsules daily. It is also recommended to be taken with food as this increases the absorption of the ingredients.