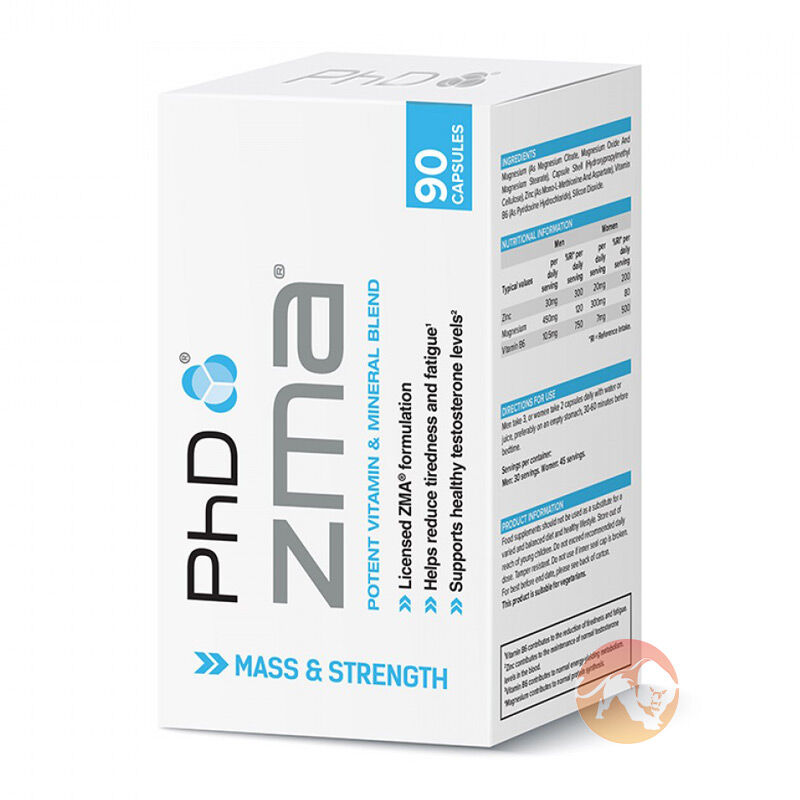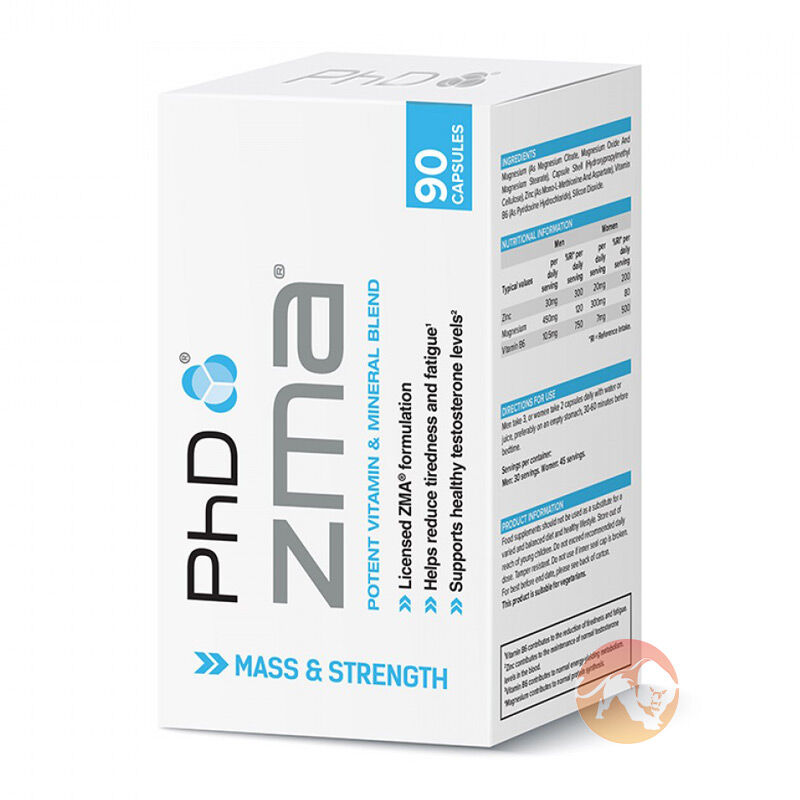 ZMA 90 Capsules Vitamins & Mineral Supplements
Type
Vitamins & Mineral Supplements
Offer
Save 50% on shipping when you spend £150 (UK is FREE over £50).
ZMA 90 Capsules
Product Guide
Combats performance-impeding zinc and magnesium deficiency
Tested and proven supplement
Optimises natural hormone levels
Deeper sleep when taken before bed
Helps improve performance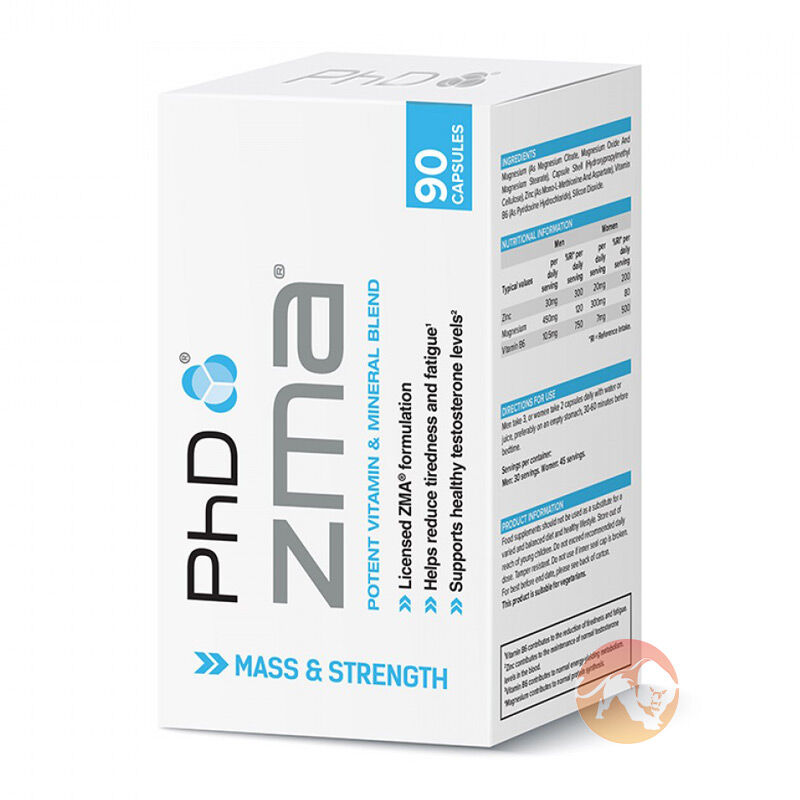 Zinc and magnesium deficiency is surprisingly common, and can have a range of detrimental impacts, including reduced performance during a workout, impeded recovery, and poorer quality sleep. PhD ZMA addresses this issue better than a standard multivitamin and can improve performance, recovery, and sleep.
ZMA supplements are a general health improvement product and can be taken whenever, and you do not need to be on a diet or special training plan to use them.
PhD Nutrition's ZMA is for everyone. It is most effective for those who do not get enough zinc and magnesium in their diet, and it may also help those with sleep issues.
Ingredients
PHD Nutrition ZMA 90 Capsules
Directions
As a food supplement, men take 3, or women take 2 capsules daily with water or juice, preferably on an empty stomach. We recommend taking 30-60 minutes before bedtime for optimum effects on sleep.