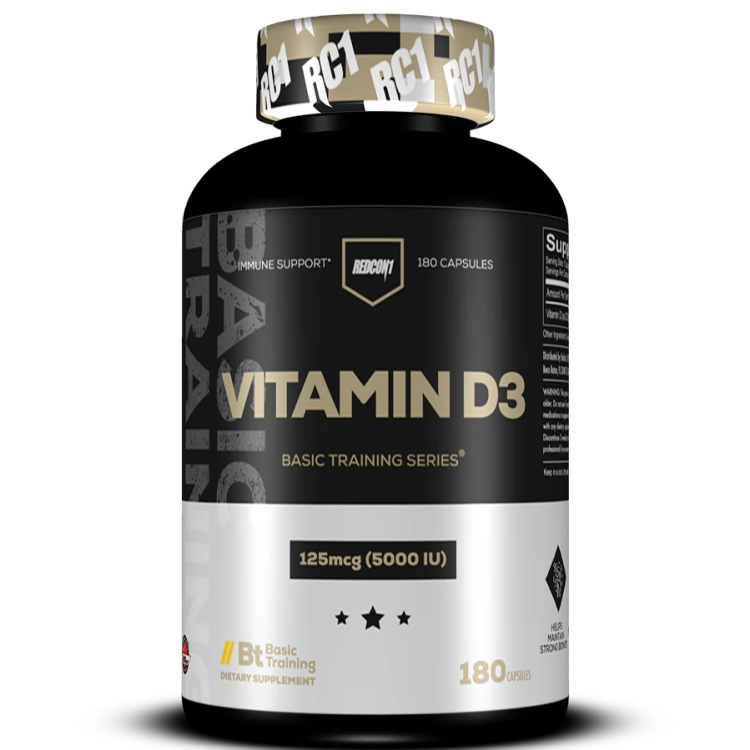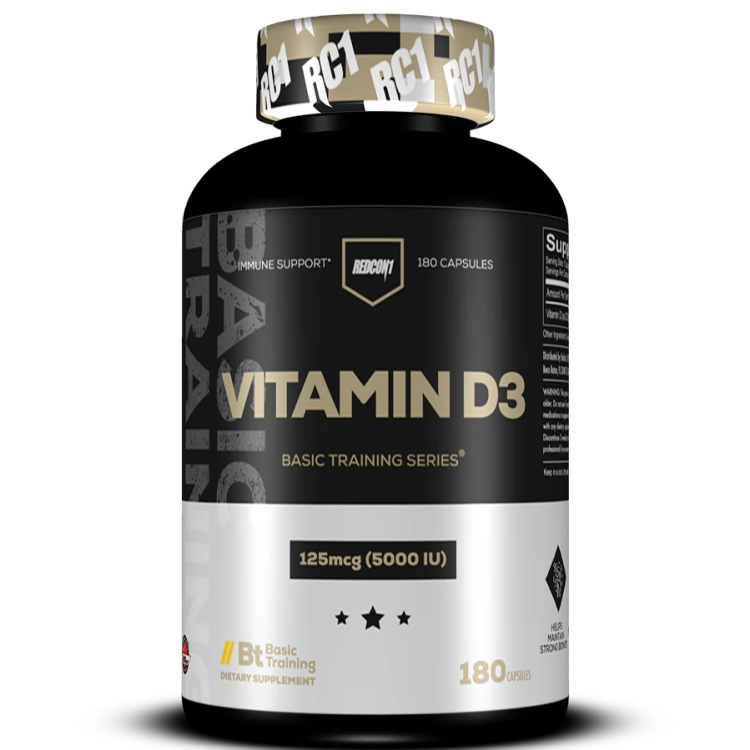 Basic Vitamin D3 180 Capsules
Product Guide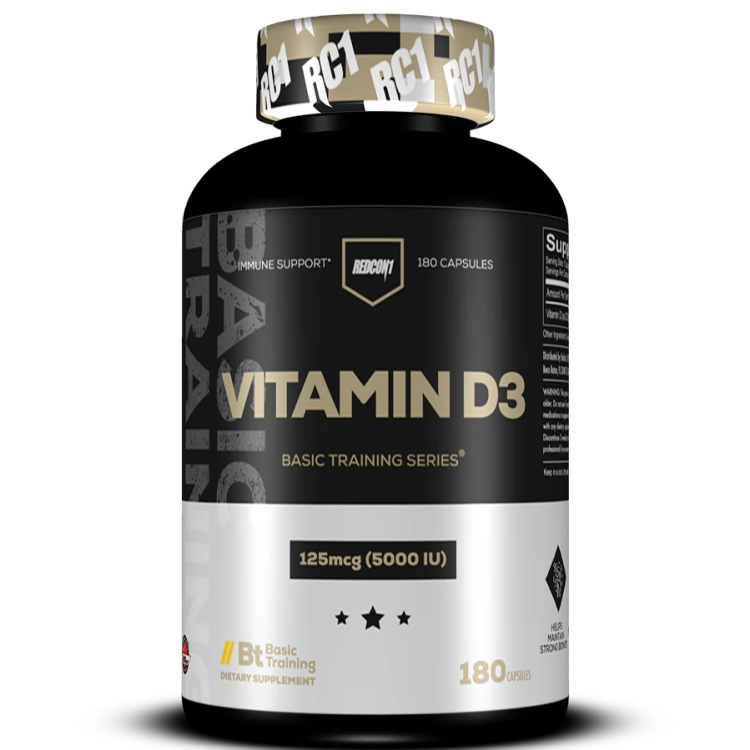 Supplement with REDCON1 vitamin D3 for enhanced bone health, immune system function, mood, heart health, and more. Adequate vitamin D3 levels contribute to overall well-being.
REDCON1 Vitamin D3 is useful year-round, and especially beneficial during the winter months when sun exposure is limited. Athletes can take it consistently throughout their training cycle to maintain optimal bone health and support their immune systems.
Supplementing vitamin D3 is suitable for seeking to support their overall health can benefit from vitamin D3 supplementation. Though is especially important for Individuals with limited sun exposure, the elderly, those at risk of osteoporosis. Athletes who want to maintain strong bones and a robust immune system will benefit.
Ingredients
REDCON1 Basic Vitamin D3 180 Capsules
Directions
Take 1 capsule daily. REDCON1 vitamin D3 is easy to swallow with water or your favorite beverage. Take preferably with a meal.